An 18-month-old picky eater, a grandma and a joke were the ingredients that changed the careers of Mindy and Scott Waldron.
Mindy had been a teacher and was moving toward a career in real estate while Scott worked in catering. Son Cayson was so picky that his doctor kept close watch on his weight. He just did not like anything, Mindy said.
"One day, grandma made a casserole, a breakfast casserole on Christmas morning, and he ate it all," she said. "And we said, 'hey, we need that recipe because he likes that. I'll make it all the time.'"
And she did, despite an hour of prep time and an hour of baking for each casserole. That prompted Mindy to joke one day they should start a food truck off it and make some money.
Turns out, it was no joke.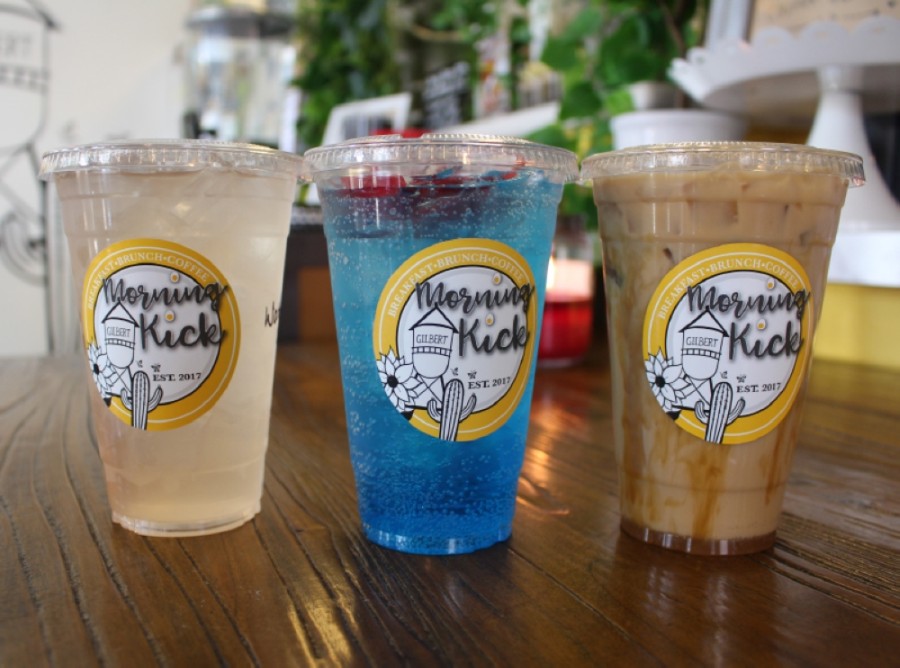 They rented a commissary kitchen and found an old ice cream truck in Tucson they could use to keep the food hot and sell it at events under the name Morning Kick Casserole. Once they were accepted into the Gilbert Farmers Market, they were selling out of the casserole and needing a bigger truck with a full kitchen.
They also had to ditch the labor-intensive casseroles in favor of burritos—big ones, weighing nearly a pound each. Making use of crispy tater tots, they became the signature dish, Mindy said. Morning Kick Casserole became just Morning Kick.
They even expanded to a second food truck but eventually sold it to put the money into the brick-and-mortar restaurant, which opened Jan. 22, 2020—two months before the COVID-19 shutdown.
"We were like, 'what do we do now?'" Mindy said. "'What on earth do we do?' We just put all this money into this business. And it's just going to sit here.'"
Scott's solution was to operate from the food truck parked in back of the restaurant and schedule pickup times every five minutes. It saved the business, Mindy said. The customers who created lines out the door when they opened kept supporting them.
Eventually, they were busy enough to return inside for takeout and patio dining. The dining room finally reopened in March. The food truck continues to serve at events and on Saturdays at the Gilbert Farmers Market. The customers follow them wherever, Scott said.
"If the lines are too long at the farmers market, we have people who drive a half hour to the restaurant," he said. "They just want that food."