South Dakota may be 1,000 miles from the Mexican border, but that's where Jalon Buckstead's journey toward being owner of an authentic Mexican food restaurant started.
Buckstead only arrived in Arizona at age 20 to get out of the cold. Now, he is a truck driver by trade.
But Buckstead has picked up some handy things along the way that help make Rocky Point Seafood Restaurant work.
One is his fluency in Spanish, and he frequently uses it with waitresses and patrons alike.
"I took it in high school," he said. "In my opinion, it came really easy to me."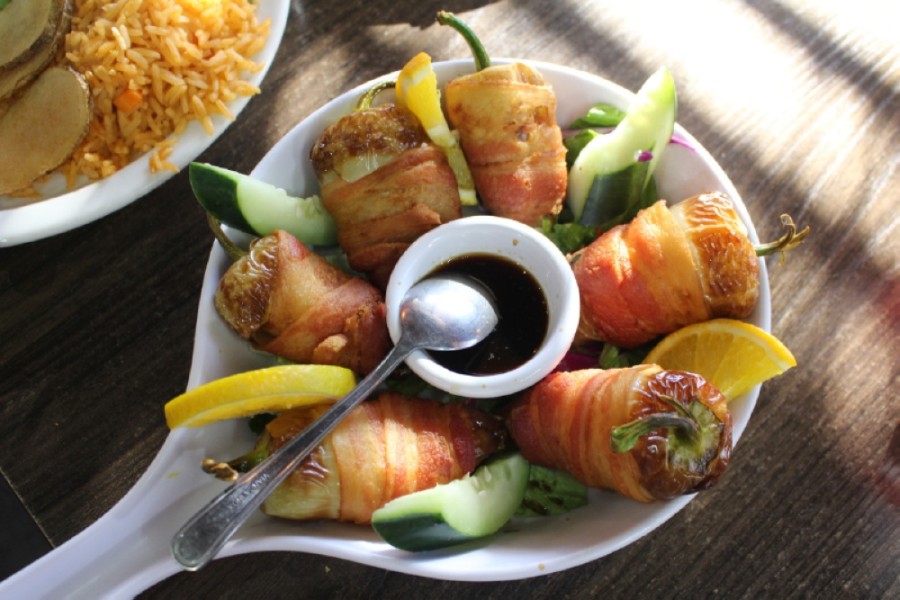 Second, he has a background in restaurants from back home. He started as a bus boy at a restaurant and "learned everything." By age 17, the owner made him manager and would leave him to run it while he took off a month at a time.
Third was a love of seafood, helped by frequent trips to Rocky Point, Mexico, as a single man.
But Buckstead is no longer a single man, and that may be the final key. He met his wife, Carolina, at a restaurant she worked at in Arizona.
Carolina Buckstead has more than 15 years experience in the restaurant business, including as a manager, and hails originally from Sonora. She shares her husband's love of seafood.
It was a practicality that drove them to buying a restaurant.
"She was getting tired of where she worked, and I told her, 'You either get a job with benefits or you save up for your own place,'" he said. "We both liked this location, so we went ahead and got it."
Opening the restaurant in November 2019, the owners saw an opportunity with few "real, real authentic" Mexican seafood restaurants in the area, Buckstead said. They included a bar in which they are frequently adding new tequilas.
COVID-19 hit shortly thereafter, and Buckstead has continued to drive trucks to see them through. He helps his wife manage the restaurant in the weeks when he is in town.
The eatery has also been helped by a strong following in the local Latino community.
"They always tell me, 'Oh, I'm glad that you opened up here. I usually have to go to Mesa or to Phoenix to get this quality of Mexican seafood,'" Jalon Buckstead said. "Ever since we opened it, it was like, 'I come here instead of having to drive another half an hour, 45 minutes.'"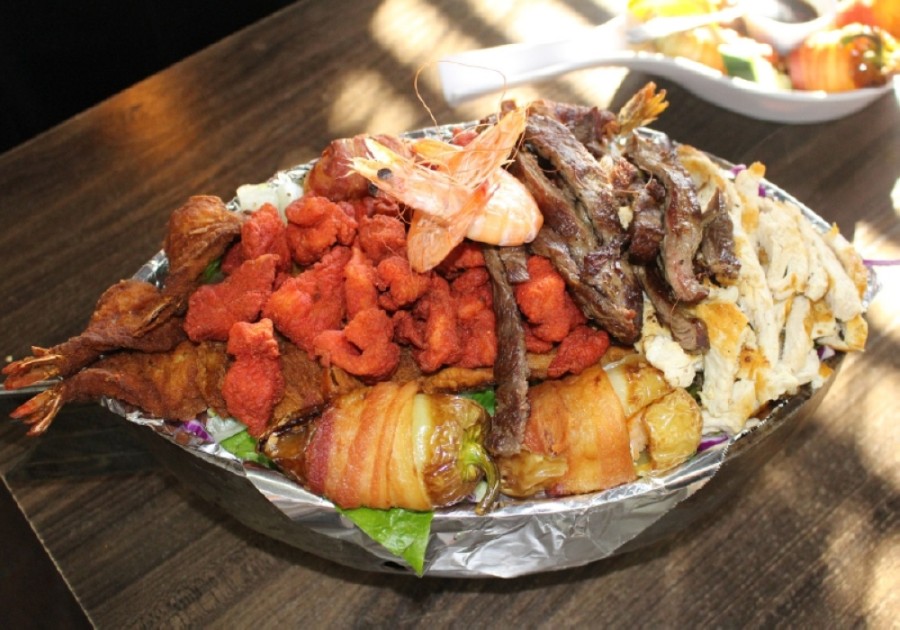 Authentic decor
Much of the restaurant's decor came from Mexico, such as the fish-shaped bases that this Parrillada Mar y Tierra platter ($39.99) comes in.
Rocky Point Seafood Restaurant
3107 S. Gilbert Road, Ste. 107, Gilbert
623-248-7855
https://rocky-point-seafood-restaurant.business.site
Hours: Sun.-Thu. 9 a.m.-9 p.m., Fri.-Sat. 9 a.m.-11 p.m.