Joe Johnston long had an idea for a farm-to-table restaurant that would be built on the farmland he grew up on in Gilbert.
Harvest was to be a traditional restaurant, full service in the evening, quick service at lunch, beer, wine and cocktails available.
But that last part was a little uncomfortable for the original owners of the land, Johnston's parents. They are teetotalers.
Following the Biblical commandment to honor thy father and mother, Johnston went to partner Tim Peelen and said they could not do the restaurant.
"We had like $25,000 invested in plans, and we tore them all up and said, 'Now, what are we going to do?'" Johnston said.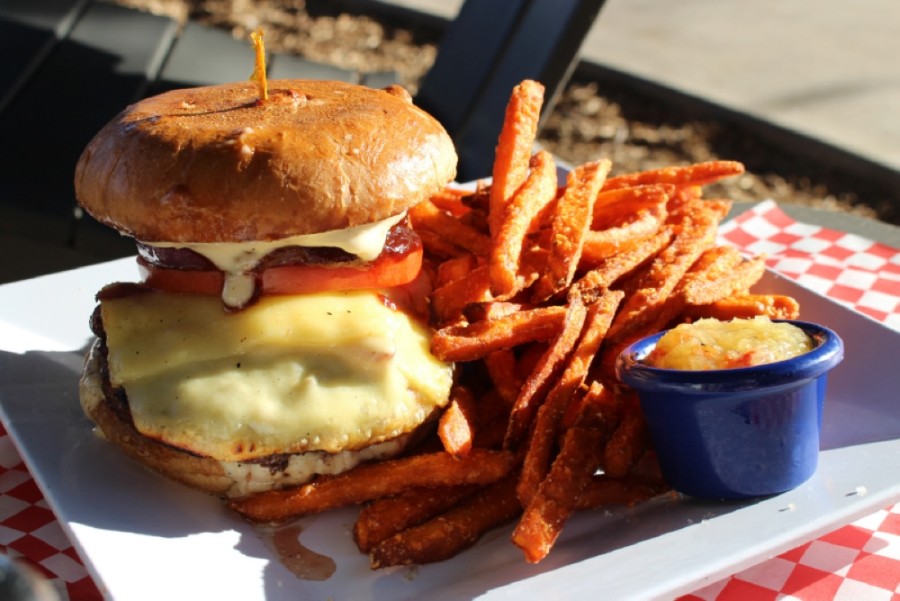 What they did was Joe's Farm Grill, what he calls a burger stand taken to the next level.
The restaurant opened in 2006 in Agritopia—Johnston's rural-inspired development centered on 12 acres of active farm. It is upon the footprint of the Johnston family home built in 1966.
As a result, the architecture is midcentury modern, Johnston said, and designed in a "retro future" way meant to evoke how children then viewed the future. That's why the restrooms feature old children's TV shows The Jetsons, Jonny Quest, Thunderbirds and Stingray on loop.
Using the house's footprint and other buildings that were there, as well as keeping a couple of massive pines that the insurance company would prefer removed, goes with a Johnston preference.
"I don't like tearing down stuff," he said. "Anybody that knows me knows I hate cutting down trees."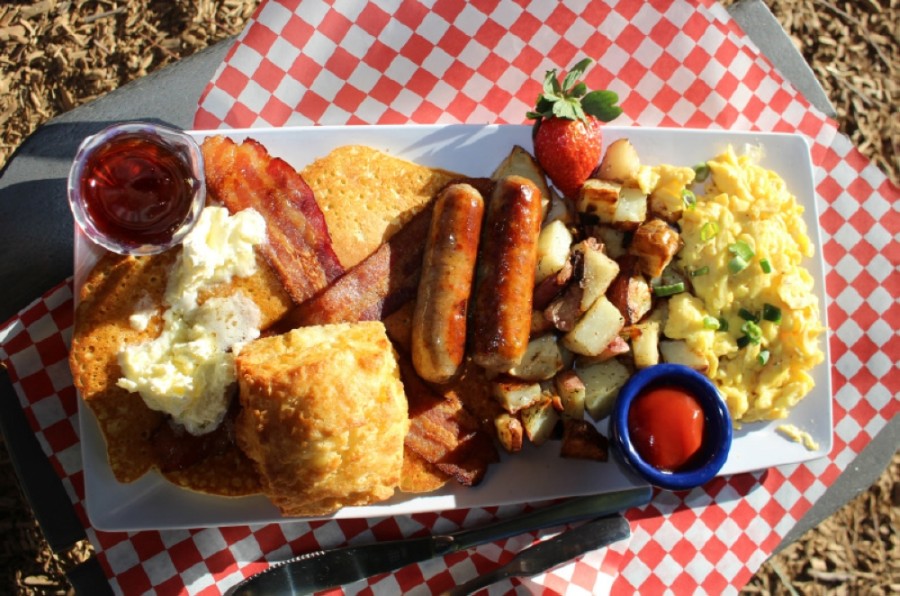 The menu is the territory of Peelen, whom Johnston says is a great restaurateur with a "culinary inquisitiveness."
"He's got a gift for food," restaurant General Manager Bill Eaton said. "He's got a wide-ranging palette and comes up with these creations."
To get to that "next level" of burger stand, Johnston said, involves "scratch cooking, elevated flavor profiles, great ingredients." The restaurant makes use of ingredients from the Agritopia farm when possible.
Eaton was drawn to working at the restaurant five years ago in part because of the long-standing partnership between Peelen and Johnston, dating back 32 years to a since-sold Tempe Plantation coffee shop. He called that rare in the restaurant business and spoke to the character of the men.
'It works great," Johnston said. "Just like a good marriage, each person has to have their own area of autonomy to some degree, but there's still some areas where everybody has to agree."
A child's vision of the future
The restaurant was designed in a "retro future" way. That is why the restrooms are decorated with old children's toys and have four TV shows on a loop, meant to evoke how children once viewed the future:
"The Jetsons" (1962-63)
"Jonny Quest" (1964-65)
"Stingray" (1964-65)
Thunderbirds" (1965-66)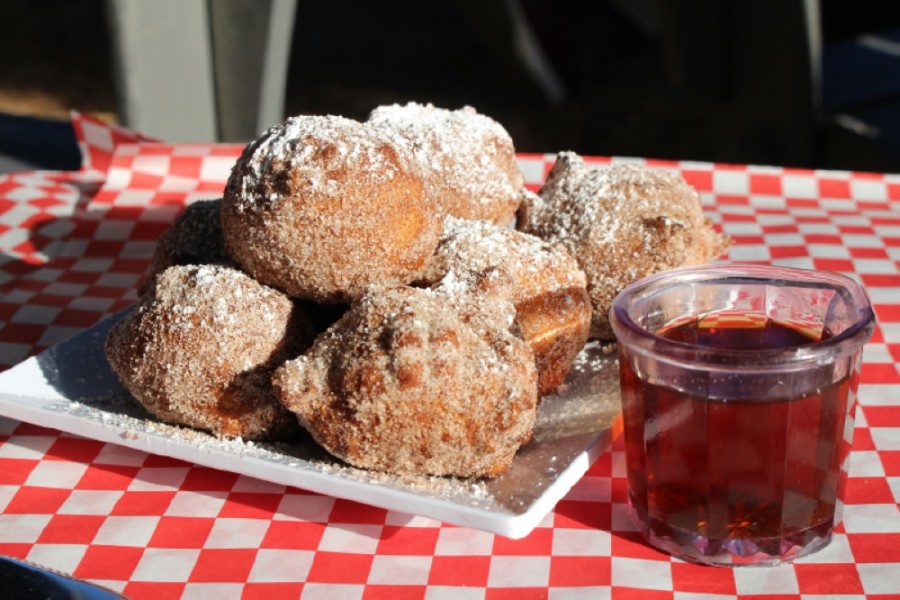 Joe's Farm Grill
3000 E. Ray Road, Gilbert
480-563-4745
www.joesfarmgrill.com
Hours: Sun.-Sat. 7:30 a.m.-9 p.m.