When Xavier Reynoso Jr. opened his restaurant in Gilbert in October 2018 with his wife and high school sweetheart, Alicia, he was keeping up his family's tradition.
The Reynosos have been making Sonoran-style Mexican food in restaurants since three sisters, including Xavier's great-grandmother, opened a place in 1938 in the Globe-Miami area 70 miles east of Gilbert. The family now has three in that area.
Xavier's grandparents run a longstanding Casa Reynoso in Tempe, and his parents own Xavier's Casa Reynoso in Mesa. Xavier counts 13 family-owned restaurants in Arizona, plus an uncle with a food truck.
Xavier calls it "history repeating itself."
Xavier started getting paid at his parents' restaurant at 16, but the work started before then—somewhere between age 12 and 14, learning recipes at his dad's side.
"My grandmother taught my dad," he said. "My dad taught me. My mom knows some stuff. My wife knows some stuff, but it's literally the recipes get passed down. There's no book. It's not written down. It should be, but it's not."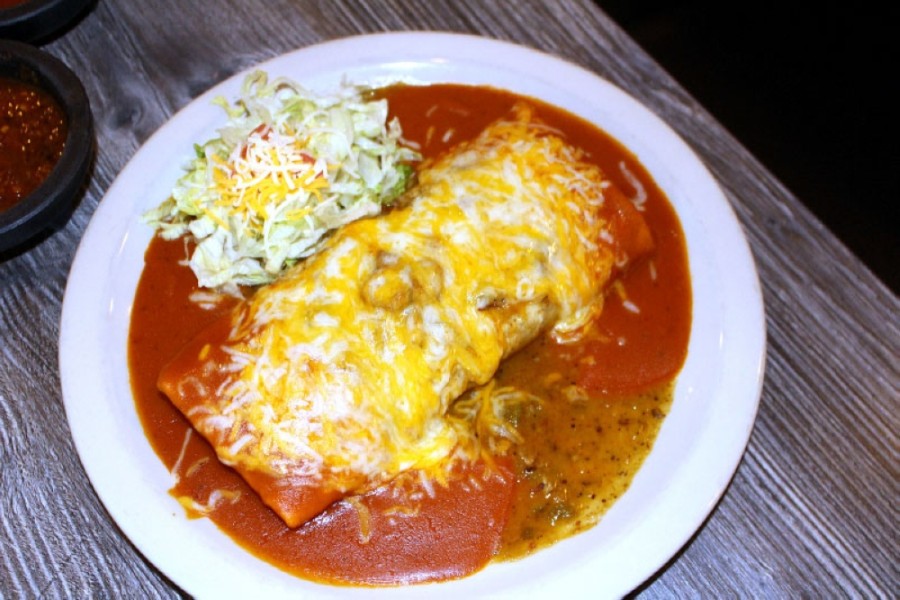 Those recipes are the key to distinguishing themselves in something of a foodie town with no shortage of Mexican restaurants, Xavier said.
"Being around for that many years—if anyone's gone through Globe, either going to [Roosevelt] Lake or going up north, they're going to stop at one of my family's restaurants," he said. "And they're going to see the difference between what that kind of food is, the Sonoran-style made from scratch, to something else."
Sonoran style means flour tortillas with more beef and spices found in the Mexican state of Sonora. Xavier also brings in fresh Hatch chiles from New Mexico. Everything is still made from scratch.
"We pride ourselves on our hands on the food at all times," he said. "It's always the family here. And that's how it's got to be."
Xavier and Alicia finally decided it was time for them to open their own restaurant a couple years ago in their town, Gilbert.
"A lot of people said, 'Good luck with working all day,'" Xavier said. "We want to do this. That's what we did it for. We're doing good. Gilbert is really a good community."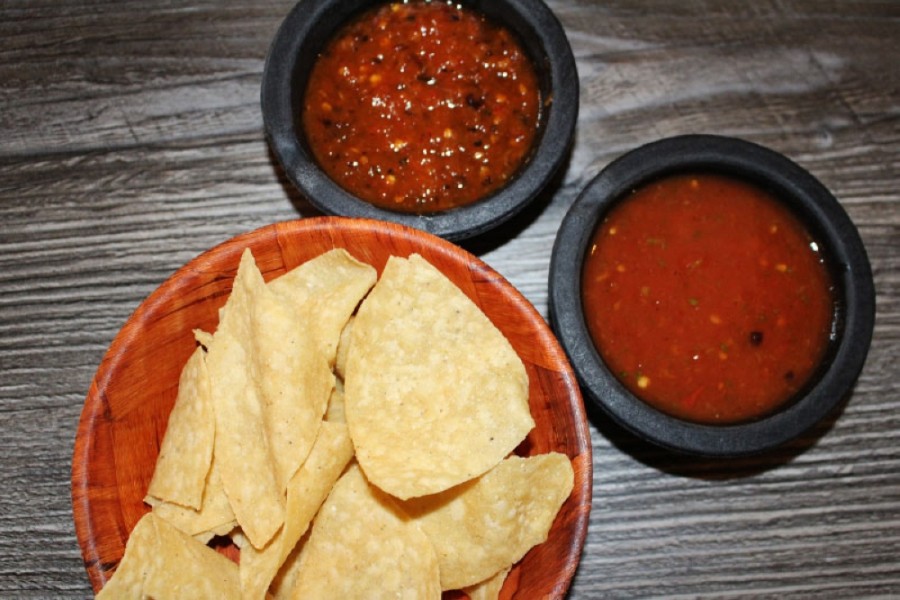 Salsa you can drink
One customer favorite is the salsa, which co-owner Xavier Reynoso said is unique from others. How so?
"Whatever spices I use in it," he said with a grin. "It's a secret."
The salsa is so popular he has seen customers, even employees, drink it.
"I walked out one day, and [an employee] was having a meal and he had his straw in the salsa," Xavier said. "I go, 'You missed the cup.' He goes, 'No, I didn't.'"
XJ's Casa Reynoso
1661 S. Val Vista Drive, Ste. 109, Gilbert
480-534-8403
https://xjscasareynoso.com
Hours: Mon.-Sat. 11 a.m.-8 p.m., closed Sun.