Sean and Annette Anderson were nicely ensconced in their jobs, Sean as a nurse and Annette in sales, until the day a 650-pound patient fell on Sean and ended his nursing career. That sent him off to look for something new.
"He looked at me, and he says, 'What do you want to be when you grow up?'" Annette recalled. "And I said, 'Well, I don't know.' And he said, 'What do you think about opening a restaurant?' And I kind of looked at him like he had lost his mind."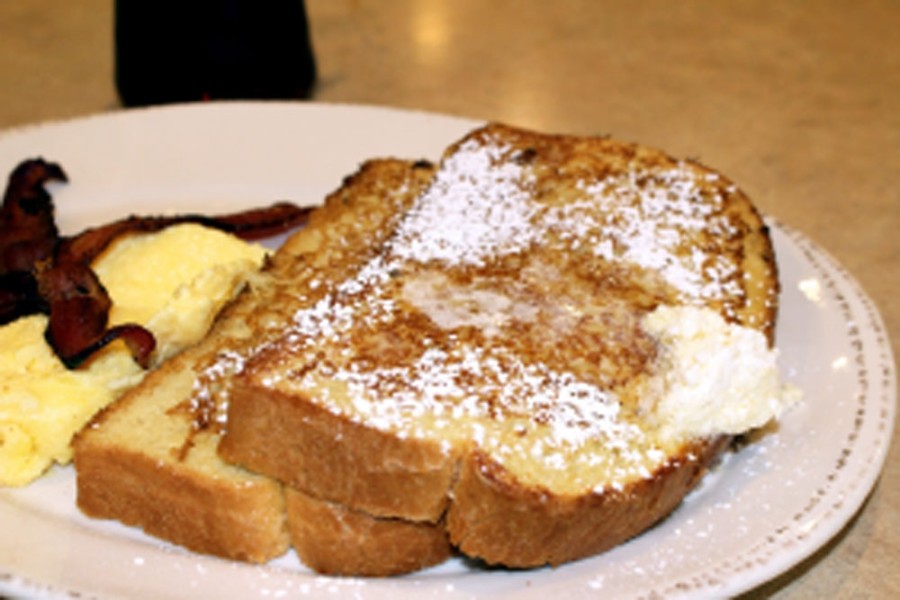 But eight years later, that is exactly what they are doing at The Nook—A Daytime Eatery.
The restaurant was a franchise of The Egg & I, which the Andersons said provided great support with a family feel. But the owners sold to a company with a more corporate culture. The Andersons asked to be freed from the franchise agreement.
"We took the training wheels off, and you get that excited feeling when all of a sudden you're out on your own," Sean said.
The Andersons said they rebranded last fall by going back to the beginning in menu and restaurant feel. The menus have "Meals & Memories are made here" printed at the top.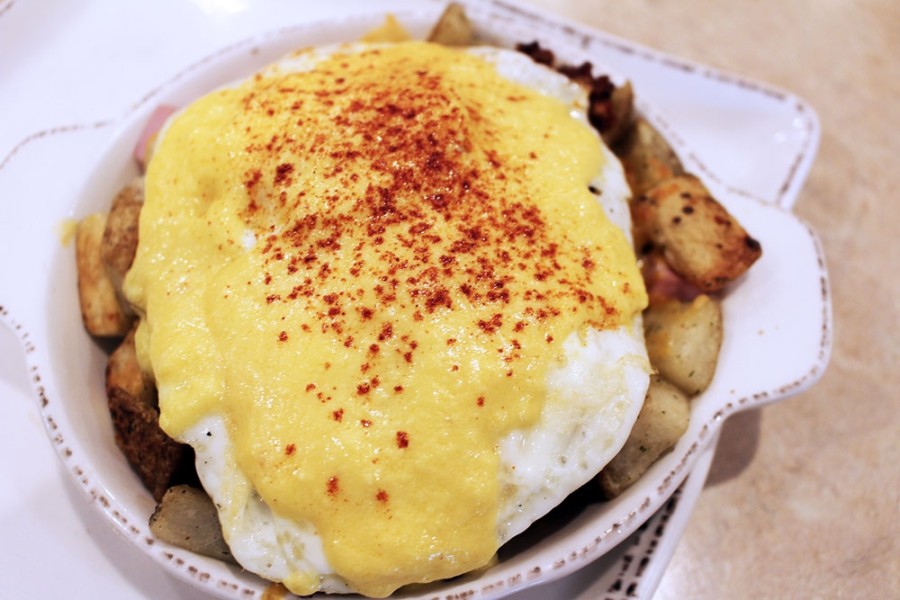 When the Andersons shut down March 18 because of the coronavirus pandemic, they gave away food to their employees and the remainder to the community with the help of firefighters.
"I looked at Sean and said that we are responsible for 22 families," Annette said of the employees. "That is our responsibility."
The Andersons said the regulars have showered them and staff with support during the shutdown and since reopening May 11.
"It's enough to keep the doors open," Sean said. "You feel loyalty toward your people. They make us what we are."
Their own spin
While the Andersons have returned their menu offerings to what was originally offered at The Egg & I, they said the kitchen staff has license to try their own spin on dishes and see how their customers react to them.
The Nook—A Daytime Eatery
3321 E. Queen Creek Road, Ste. 101, Gilbert
480-988-2100
https://thenookaz.com
Hours: Mon.-Fri. 6 a.m.-2 p.m.,
Sat.-Sun. 7 a.m.-2:30 p.m.