Ross Salerno is far from home, but his business remains right in the neighborhood.
Salerno is part of a Chicago tribe of pizza-making brothers, cousins, nieces and nephews who operate about 10 pizza restaurants carrying the family name in Chicagoland—and one in Gilbert.
"Fifty years in business in Chicago—there's still places family-owned," he said. "We're not there, but my cousins and uncles are still in business there."
The one in Gilbert would be Salerno's restaurant. Salerno said he, like many Chicago expatriates, had vacationed in Arizona and was tired of the cold and snow. So he moved here 16 years ago and opened his own Salerno's Restaurant & Pizzeria that he operates with his son.
Salerno's is not just family-operated; it also seeks to be a neighborhood restaurant. Salerno said getting involved with nearby Highland High School and having local police and fire department members know the restaurant are important elements to its success—especially in tough times like the coronavirus pandemic.
"Being home, being family in the neighborhood and homemade food is what's made a difference," he said. "A family member is always here to work."
The food has the distinct family mark on it, too. Salerno, 58, said he started making pizza at age 8 and got in the family business at 18.
The recipes for each of the Salerno's are carried down from family. The dishes are nearly all made from scratch on-site as well as the sausage, Salerno said. The pizza—not pan, but available as thick or thin crust—is piled high with cheese and toppings.
"I can't skimp on stuff just to make a couple extra dollars, you know?" Salerno said. "You have got to give the people quality."
Salerno said he has kept the restaurant's dining room closed during the pandemic and concentrated on carryout and delivery, a strategy also employed during the Great Recession.
"People said I was stupid, but I'm still here—and other people are closed," Salerno said. "Eight years later, I'm still here. I'll be here."
More than pizza
Salerno's menu includes pasta, seafood, veal and other specialties. Here are three of the more popular non-pizza items: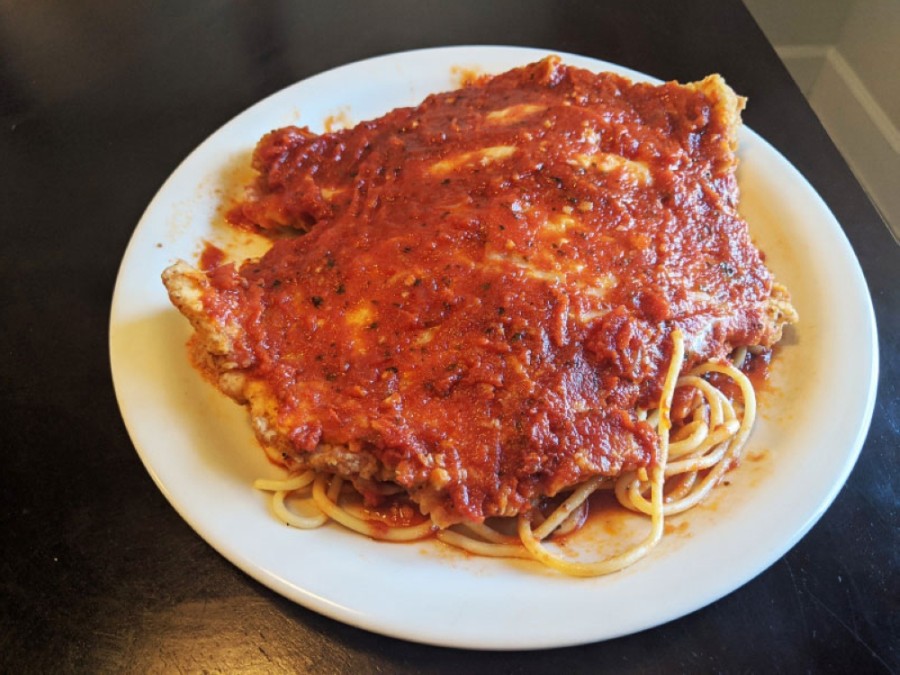 The Chicken Parmagiana ($16.95), served with pasta, is the restaurant's most popular dish outside pizza.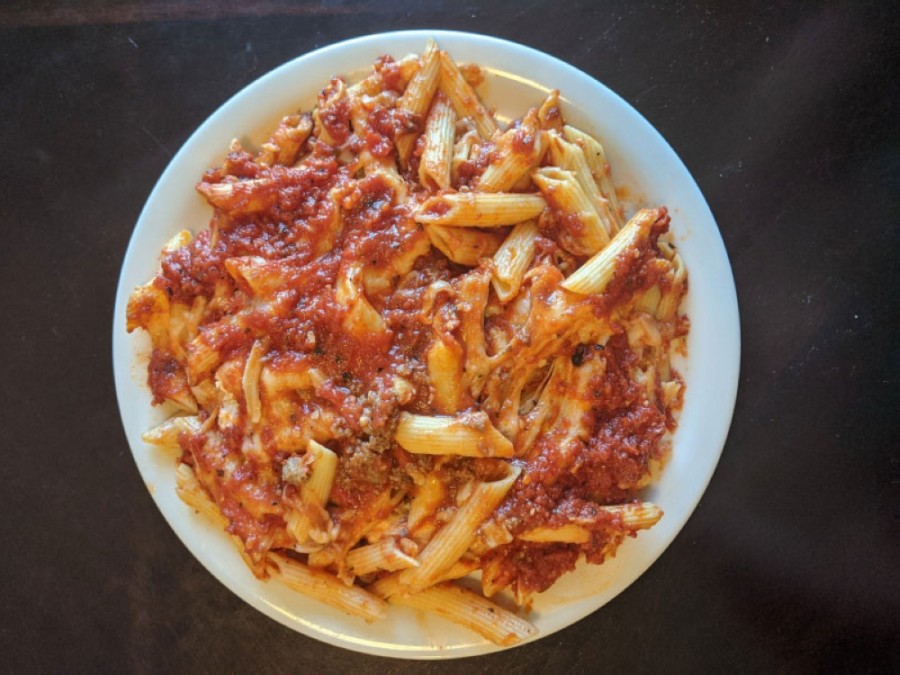 Baked mostaccioli ($14.25) is like a penne pasta dish.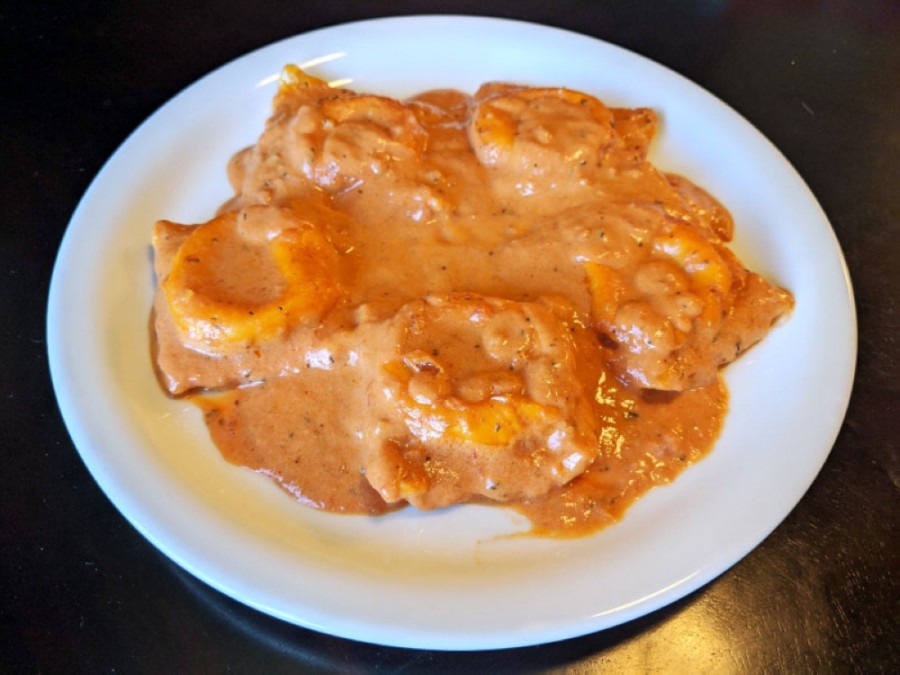 The ravioli ($14.50) can have cheese or meat.
Salerno's Restaurant & Pizzeria
3921 E. Guadalupe Road, Gilbert
480-892-0040
http://salernosaz.com
Hours: Tue.-Thu. 11 a.m.-8:30 p.m., Fri.-Sat. 11 a.m.-9:30 p.m., Sun. noon-8 p.m., closed Mon.