Lelia Adams Essien never had business ambitions as a student. Rather, she took a path toward the law and helping others like her, an immigrant from Nigeria but raised in Connecticut.
While she never wavered from that path—Adams Essien practices immigration law in Phoenix—she discovered a health food along the way that turned into a side career.
That food would be muesli, something like granola with less sugar.
Adams Essien would make batches of muesli on weekends. When she tried to stop doing that, a friend would call asking for some.
"So every time I ran away, it just dragged me back in," she said.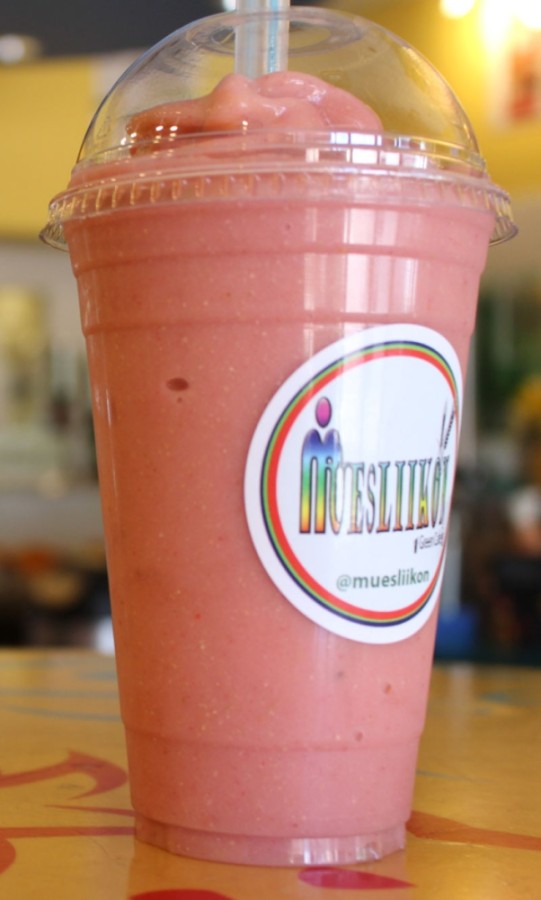 Adams Essien discovered the mixture while a student at England's Oxford University.
"One of the things we ate every day was muesli," she said. "It was just something that was offered every day. I used to be a little bit on the heavy side. I noticed I had lost weight, so I was like, 'you know, whatever it is I was eating there. I want to keep eating it.'"
However, Adams Essien found it hard to find in the U.S., and what she found did not taste as good to her.
"If you find something that you like and you enjoy eating and you stick to it and it's healthy, then the chance of losing weight is easier," she said.
Adams Essien came up with her own recipe, branded it as Muesliikon, took it to trade shows with good response and eventually got it into local upscale grocery chain AJ's Fine Foods.
Two years ago, she opened Muesliikon Green Café as a place to sell her muesli and smoothies.
"The smoothies without muesli [in them] are not the same," she said. "It's just not."
The difference has brought loyal customers who travel from Phoenix to get her smoothies. She added a few lunch items with muesli to satisfy the local business crowd, though many of them are working from home now.
"The diehard fans—thank God for them, bless them all—they still come in," she said.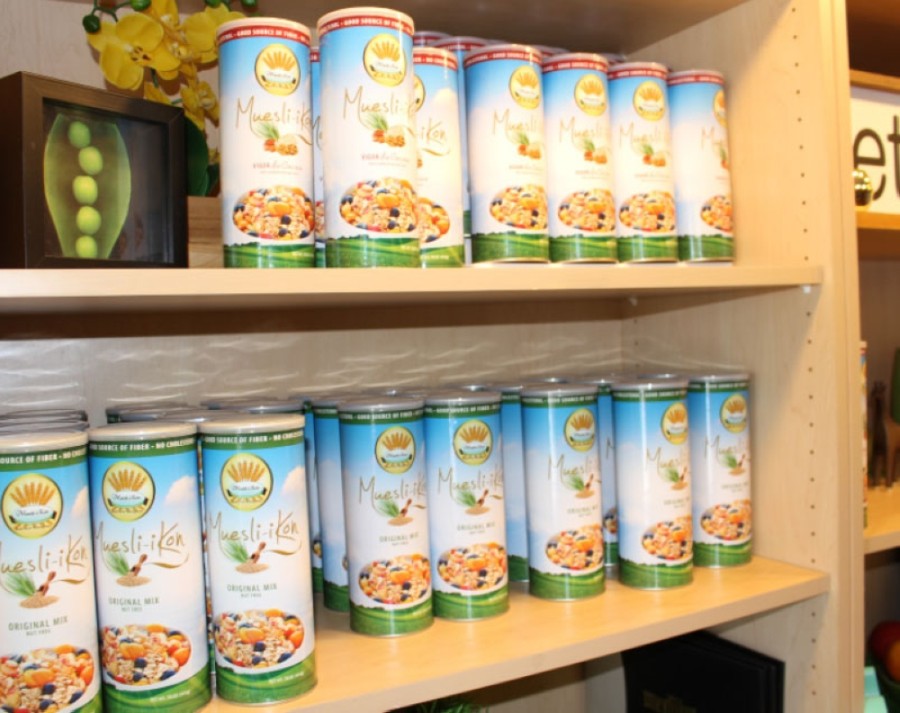 What is muesli?
Invented in Switzerland, muesli is a mix of oats and seeds, and owner Lelia Adams Essien sells it with nuts in the mix or without. It is a complex carbohydrate, high in fiber with no cholesterol. It can be eaten hot or cold, as a snack or mixed in with smoothies or yogurt.
Muesliikon Green Café
81 S. McQueen Road, Ste. 105, Gilbert
480-304-5558
www.smoothiecafeaz.com
Hours: Tue., Thu.-Fri. 10 a.m.-4 p.m., Sat. 10 a.m.-3 p.m.; closed Sun.-Mon., Wed.