Sam Szeto already had a background in running a takeout and delivery restaurant. He had run a takeout and delivery-only restaurant from 1990-2004 before selling and taking a year off.
But he did something different when he opened Dragon Wok in Gilbert in 2005.
Some friends asked him what kind of restaurant he would open next.
"I joked with them, 'Look at me. Do I look Mexican?'" he said. "'I'm Chinese. I'm going to do a Chinese restaurant.'"
He then asked those friends what they thought of Chinese food. The only thing they could come up with was "cheap." To them Chinese food was inexpensive and served at hole-in-the-wall locations.
Szeto said he took notes and came up with what he thought would be most appealing: authentic taste with a classy presentation.
"So that's been my slogan all these years," he said.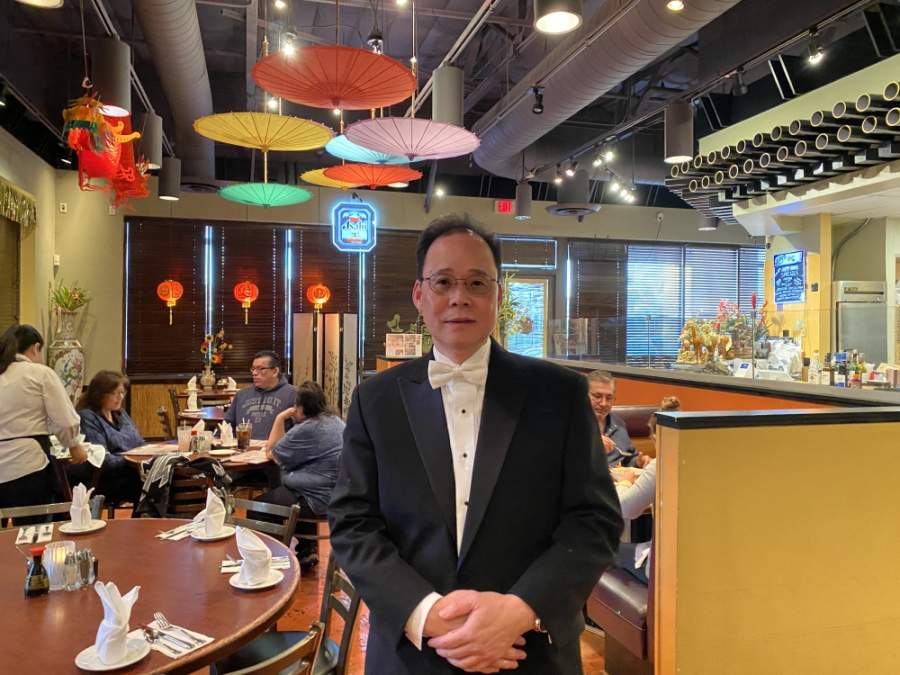 Szeto said he gets about 70% of his cooking from his father, 20% from the top students in the world and 10% his own innovations. The dish names may be familiar, but Szeto said the quality is higher than most places.
"When you talk about the names of the dishes, you don't talk about the quality," he said. "My beef, we use choice and fresh, and the quality is much higher. We pay $7, $8, $10 a pound. You could pay $2 or $3 a pound, and you still call it beef broccoli, Mongolian beef."
Szeto said he likes educating people about how high quality Chinese food can be. He recalls one time when his son brought a friend over.
"'Mr. Szeto, do you make Chinese like Panda Express?'" Szeto said. "'I said, 'No, I make it like me.' 'Well, I like Panda Express.' Then he tried it, and he was like, 'Wow, why is yours so much better?'"
About 60% of the restaurant's business was dine-in before coronavirus and the rest takeout and delivery, which the restaurant does itself. With the rise of third-party delivery platforms in recent years, Szeto said much of the delivery has gone away. The services' cuts on each order are too large for him to use them.
Szeto said he likely will need lines of credit to get through this period, something he and his wife have sought to avoid over the years.
"I've been doing this for 30 years," he said. "I started in 1990, and that was the first recession, did the 2001, 2008," he said. "This one is a little tougher, but that's why I say I need to find some way to get credit lines. If I can get some access to credit, I can make it even stronger."
Dragon Wok
727 W. Ray Road, Ste. B1, Gilbert
480-782-6889
http://dragonwok.biz
Hours: Mon.-Thu. 11 a.m.-9 p.m.,
Fri. 11 a.m.-10 p.m., Sat. noon-10 p.m., Sun. noon-9 p.m.