Gilbert and its sister city of Leshan, China, will not hold a cultural exchange of students this year because of the coronavirus pandemic, but that has not weakened the two's ties.
Gilbert's public safety workers were the beneficiary this week of 100 N95 face masks from Leshan as a result of the Sister Cities International program, a nonprofit citizen diplomacy network that creates partnerships between communities in the United States and those in other countries.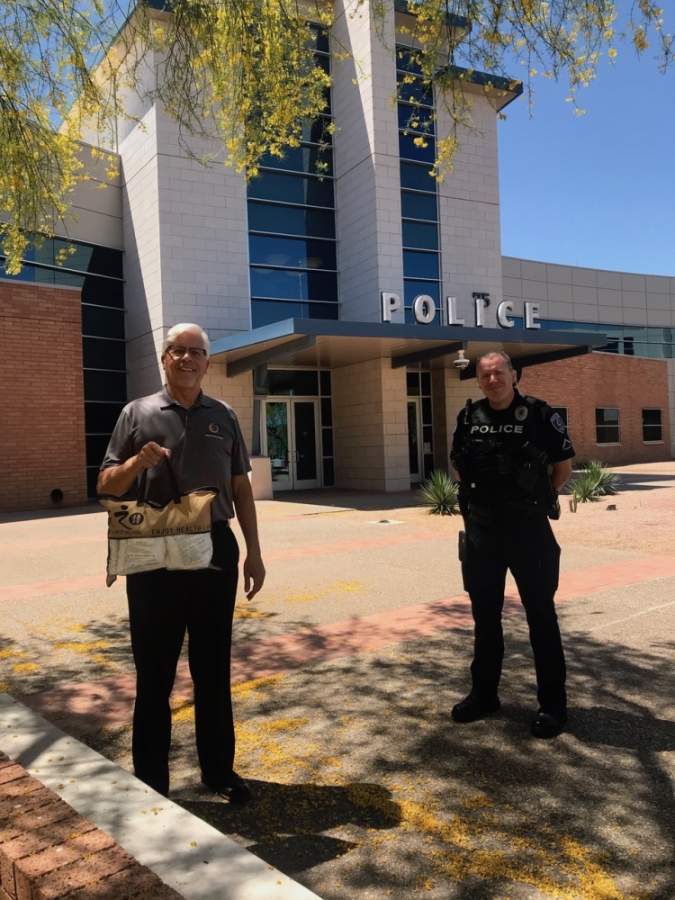 Leshan is nearly 800 miles away from Wuhan, the original outbreak spot of the virus, and Gilbert Sister Cities President Greg Tilque said Leshan has not had as many problems there.
Chen Yingli, the section chief for the Leshan foreign affairs office, reached out to Tilque because Leshan had some extra masks. Tilque said he gratefully accepted them from Chen—known as Maggie Chen to her American counterparts—and coordinated with the town to get them to public safety, where police officers or firefighters can make use of them.
Gilbert and Leshan have been sister cities since 2002 and had been doing a student exchange since 2010 until this year.
Gilbert Sister Cities had wanted to send some masks to Leshan earlier when the virus was rare here but in bloom in China, Tilque said, but the masks were already in short supply. Tilque added Leshan now is largely through its outbreak and businesses are opening up.
"It's great to have those kinds of connections around the world," Tilque said.