Arizona will extend its "Stay home, stay healthy, stay connected order" until May 15 with modifications, Gov. Doug Ducey announced April 29, one day before the order was set to expire.
"Heading into this pandemic, Arizona was the brightest light in the nation in economic growth, development and momentum," Ducey said. "And I'm confident that if we're responsible and thoughtful and methodical, we will be the brightest light economically going forward."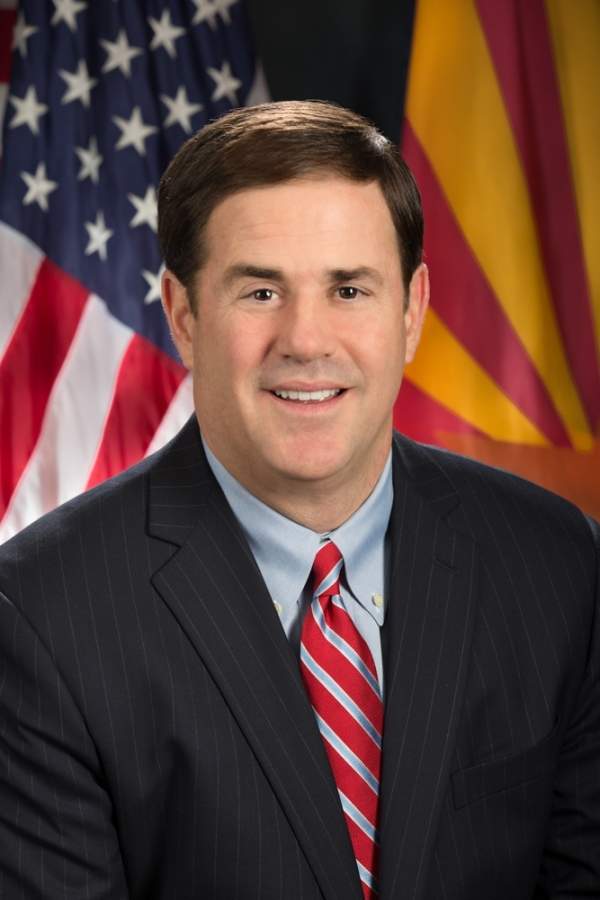 Testing would be critical in doing this, Ducey said.
Travel restrictions to high risk areas—now New York, New Jersey and Connecticut—were also extended to May 15.
Ducey said the state would slowly "turn the dial" on the light of the economy to allow the economy to come back stronger.
Ducey said Arizona has had a "lighter touch" on its stay-at-home order because the state's situation is different from other states with more restrictive orders.
For people who questioned the closures, Ducey said he has pointed to the number of businesses that have remained open under his orders, such as construction, health care and the media.
Among the modifications, retail will partially reopen May 4 and more on May 8 with lessons learned from grocery stores and big-box retailers, Ducey said. Ducey said he expected to know more about opening restaurants in the coming days and weeks, but said May 12 may be a possible opening date for restaurants.
In the retail sector, the May 4 date would be voluntary and done for limited staffing for businesses that could do curbside pickup or delivery.
The May 8 openings also would be voluntary and would be under strict physical distancing requirements and an implementation of public health protections under the Centers for Disease Control guidelines. Those would include reduced occupancy or capacity; comprehensive sanitation protocols; options for curbside pickup or delivery; and the continued closure of fitting rooms in clothing stores.
Ducey called the state's goals to open dine-in options for restaurants in May "aspirational," and indicated the state is planning for such openings. The state plans to issue a reopening plan next week that will be informed by the restaurant industry and CDC guidelines.
He also issued a firm warning to businesses that wish to defy the order and fully open anyway.
"This is an order that is enforceable by law," Ducey said. "
A violation is a $2,500 fine and up to six months in jail. ... You are playing with your liquor license. Don't do it."
Ducey said the stay-home order has worked in curbing the state's case numbers and he thanked Arizonans for their cooperation.
"There has been a lot of sacrifice in our state in the past 45 days," he said. "These have been hard-fought gains. We've earned where we are today, and we are not going to undo this."
The announcement came on a day when Arizona Department of Health Services reported the state crossing two milestones: more than 7,000 confirmed cases and 300 deaths from COVID-19. Health Services announced 7,202 cases April 29 and 304 deaths.
Ducey announced the "Stay home, stay healthy, stay connected" order March 30, which took effect the next day, in an effort to "flatten the curve" of the virus, meaning slow the rate of infection enough for hospitals and medical facilities to not be overwhelmed with COVID-19 patients. At the time, the state had 1,157 confirmed cases and 20 deaths.
Under the order, all individuals in Arizona are required to limit their time away from their home or property except to conduct or participate in essential activities; for employment, to volunteer or to participate in essential functions; to utilize any services or products by essential businesses; or employment, if as a sole proprietor or family-owned business, work is conducted in a separate office space from one's home and the business is not open to serve the public.
Officials largely credited the measure with slowing the spread, but as the month wore on, protests emerged from people who wanted the state reopened to avoid an economic disaster.
In an April 23 news conference, Ducey announced that elective surgeries could resume May 1 in the state, something he had suspended to assure hospitals had sufficient capacity to handle COVID-19 patients if the virus' spread continued unabated. In announcing the return of elective surgery, Ducey said data indicated the state's hospitals had enough capacity to handle both.