Jason France says his Suffer City is not a gym, but a training center. That distinction is important to a customer walking in wanting to achieve something.
"There must be these metabolic and physiological effects that are met, and they're mathematical," France said. "They're scientific. They're biological. They're chemical, but they all come together to achieve a particular effect. And that effect dictates whether or not you get the result. That effect is not easy to achieve."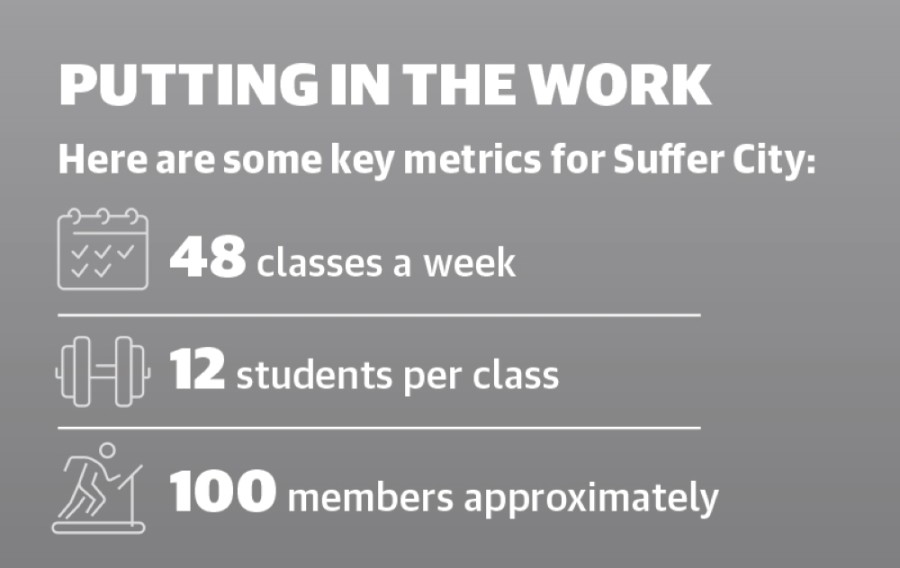 That in a nutshell is why France calls his training center Suffer City. It is truth in advertising for the person willing to come in three or four times a week to achieve fitness goals.
"You got to start with suffering, but here's the beauty of it: You can overcome,'" France said. "That's the story of the hero."
France has learned these lessons firsthand.
Born to teen parents, he lived in an unstable situation growing up. He lost his father and a 3-year-old half-sister while growing up. He was on his own by age 17.
A promising baseball player and musician, he said he washed out of both and pursued a life of pleasure, indulging in drugs and alcohol. He figures he was close to doing something harmful to himself. Instead, he committed to the Marine Corps at age 23 in 2003.
"My intent was to go as deep as I could to figure out as much as I could find about myself, about the world," he said.
He served in Iraq as a rifleman, then joined special operations command and was selected in 2007 to be part of a force modernization team that got him into the health and performance sphere.
Ironically, a health issue ended his Marine service. He eventually got into work personal training at a big gym, then out of his apartment before opening his own place.
"If you go there and walk in that door three, four days a week, you can't not, you just can't not, get the result you're after," he said "You can't walk in that door and not put in the work. You can't hide in there."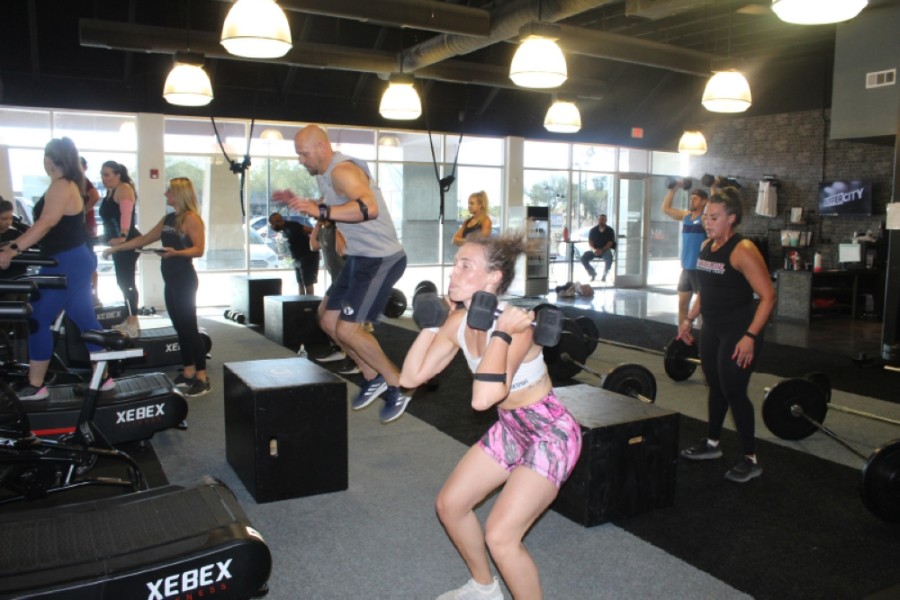 Suffer City
263 E. Warner Road, Ste. C103, Gilbert
480-404-0673
https://suffercityaz.com
Hours: 5 a.m.-7:30 p.m. Mon-Thu., 5 a.m.-6:30 p.m. Fri., 6-10 a.m. Sat., closed Sun.