Brian Ruffentine, owner of Arizona wine bar
Garage-East
, said he figures his experience in the past year has been like that of many business owners—a roller coaster of emotions that has been scary, challenging and dotted with silver linings from community support.
Like many business owners across the nation, Ruffentine relied on some outside help to get through the pandemic, including a Paycheck Protection Program loan from the U.S. Small Business Administration and a $35,000 business relief grant from the town of Gilbert.
"The town of Gilbert grant was huge and right at the time when we needed it the most," Ruffentine said. "It was a lifeline."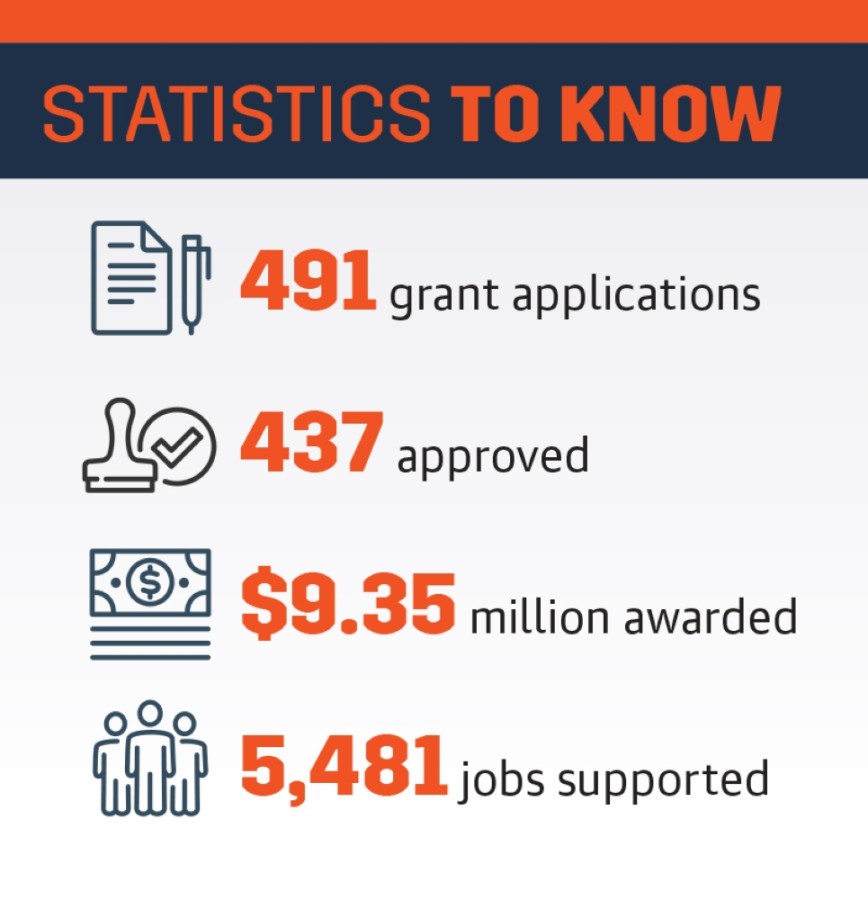 Garage-East was one of 437 town businesses through March 26 that received grants in one part of the #GilbertTogether business recovery program. The town designated
$18 million of the $29.2 million it received from AZCares for the three tiers of #GilbertTogether.
Another 11 received low-interest microloans, and more businesses and individuals received advice and training from town contractors. The grants, loans and training together make up the #GilbertTogether program, an effort to help the businesses with relief, recovery and resiliency from the pandemic.
"We have been able to help a lot of businesses," Gilbert Economic Development Director Dan Henderson said. "We have been able to support a lot of jobs."
Varied recipients
Of the program's three tiers, the grants have proven most popular. Henderson called them a "triage" measure to address short-term needs. Anticipating this, council set aside $11 million for grants.

Through two rounds of funding ending March 26, 491 businesses applied for grants and 437 were approved with $9.35 million awarded. That supported 5,481 jobs, according to town data.
A breakdown of the grant awards shows 36.84% received the maximum $35,000 grant, but 17.39% received totals under $5,000. Recipients varied, with 33.41% employing five or fewer employees, but 2.97% employing 50 or more. The businesses had to be from Gilbert, but 7.32% had been open in town less than two years, while 4.35% had been here more than 20 years.
One thing they all had in common was they met the eligibility requirement of at least a 5% decline in gross revenue or gross profits because of COVID-19 after having had no more than $15 million in gross revenue during 2019. Most cases showed steeper losses, with 45.54% of recipients off 25%-49% in either revenue or profits and 10.98% off 75% or more.
Economic Development spokesperson Kiley Phillips said the 54 businesses that were turned down were because they did not meet one of the eligibility requirements.
The microloans were designed to meet what Henderson called "midterm" recovery needs, as opposed to the immediate emergency need of the grants. Businesses had to have been operating in Gilbert for at least two years and were eligible for up to $50,000 in loans if they qualified.
"We suspected the loan program was not going to get the traction of the grant program," said Council Member Aimee Yentes, who chaired the council subcommittee on AZCares funding. "They were designed for different needs, but also for different phases."
With the low usage of the $5 million for loans, on March 30, council approved $2.7 million from that funding to be reallocated into environmental services enterprise funds to delay a rate increase on town utility bills, Yentes said.
Business response
One characteristic of the program, coming from business owner surveys through the Gilbert Chamber of Commerce and council direction, is the flexibility of the grants and loans, chamber President and CEO Sarah Watts said.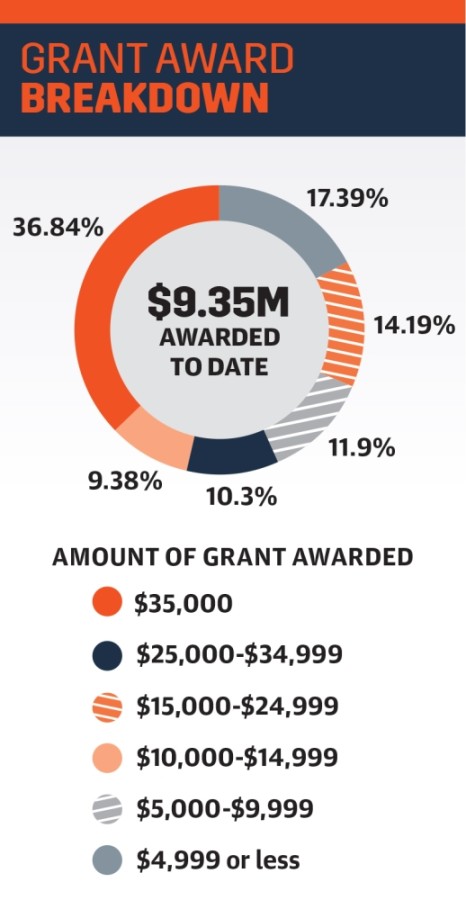 "The #GilbertTogether effort was pretty comprehensive compared to other municipalities in terms of the amount of funding that was available and the fact that the funding wasn't tied to a specific use," she said. "Some communities restricted use to [personal protective equipment] or payroll. Our community, I thought it was appropriate for our businesses to identify their own need."
Lisa Vukonich, co-owner of
Fuchsia Spa
, was able to get a $35,000 grant for her Gilbert location at SanTan Village, the hardest hit of her three locations. She said it helped with "everything, being that the revenue has been down at the location."
That included increased PPE, rising sanitation expenses and rent.
Emily Staples, owner of
FastSigns
, said that as her business picked up this spring, a Gilbert grant of $18,995 allowed her to hire another worker at the end of March, bringing her back to pre-COVID-19 levels.
"I've tried to tell as many people as I could: If you're a Gilbert business owner, look at the grant program," she said. "It was a blessing."
Lynne King Smith is involved with four businesses, three as an owner, from different industries that have been hit hard by COVID-19. Only one, however, qualified for relief—
Thrive Coworking for Women
.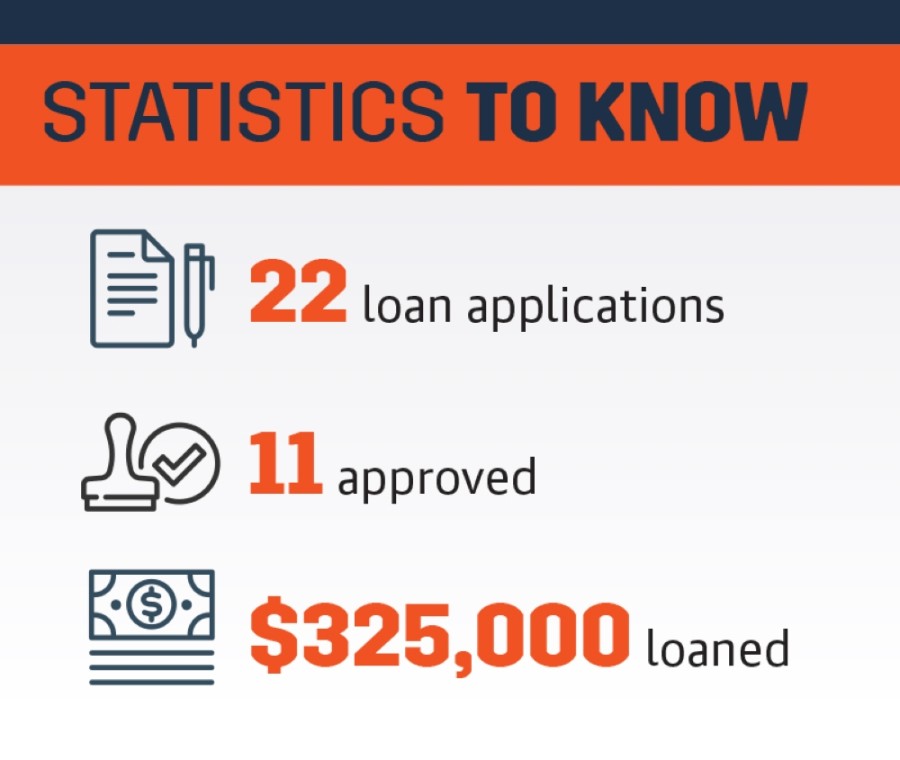 With only one employee, Thrive did not meet the requirements for PPP and only received $5,000 in Gilbert grants, but she was approved for a microloan of $25,000 at 4% interest.
"That was the piece that really made a difference because those funds are allowing us to invest in some new digital marketing campaigns, and we're doing a short-term, part-time events person so we're able to build up the business," King Smith said.
Other forms of help
King Smith said her 20 years in business helped her respond quickly to what needed to be done during the pandemic, but she said many small-business owners do not have the experience to do that as easily.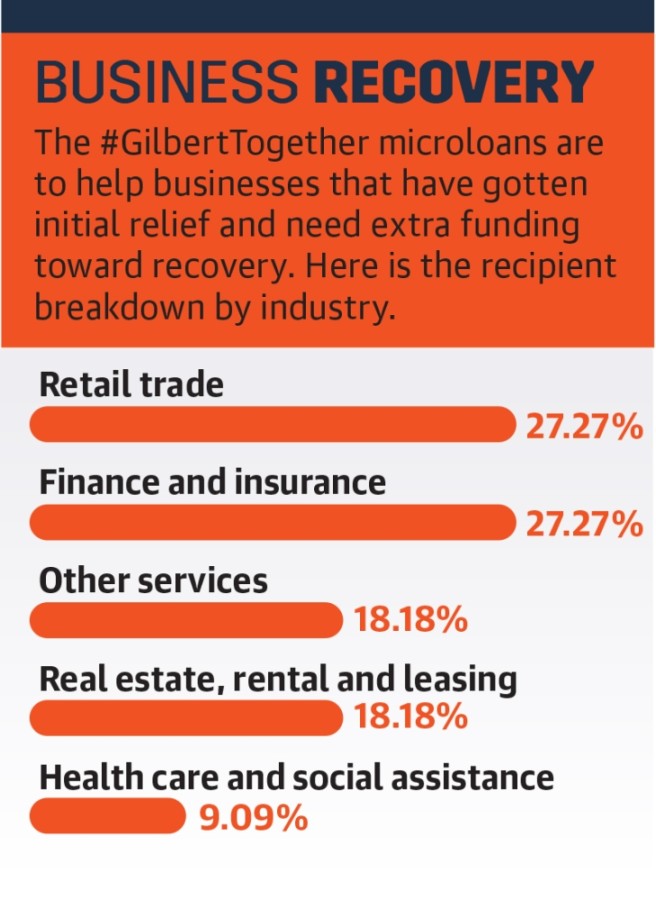 She is one of 50 advisers to Gilbert small businesses in the HUUB platform from CO+HOOTS, a coworking and entrepreneurial support business that is partnering with the town in #GilbertTogether's $2 million third tier, aimed at resiliency through technical training and mentorship.
Jenny Poon, founder and CEO of
CO+HOOTS
, compared HUUB to a social network for business owners, one that offers small businesses help paid for by the town.
"It's essentially a seed fund to help businesses through this process," she said. "While it's not direct grant cash, in your pocket to do whatever you want, it is a grant in terms of $2,000 here for, 'What is your biggest pain point and how can we solve that so you can make more money and come out of this stronger?'"
Additionally, HUUB includes a library of webinars in marketing and sales, business strategy, finance and taxes; information on relief funding; and virtual office hours with experts.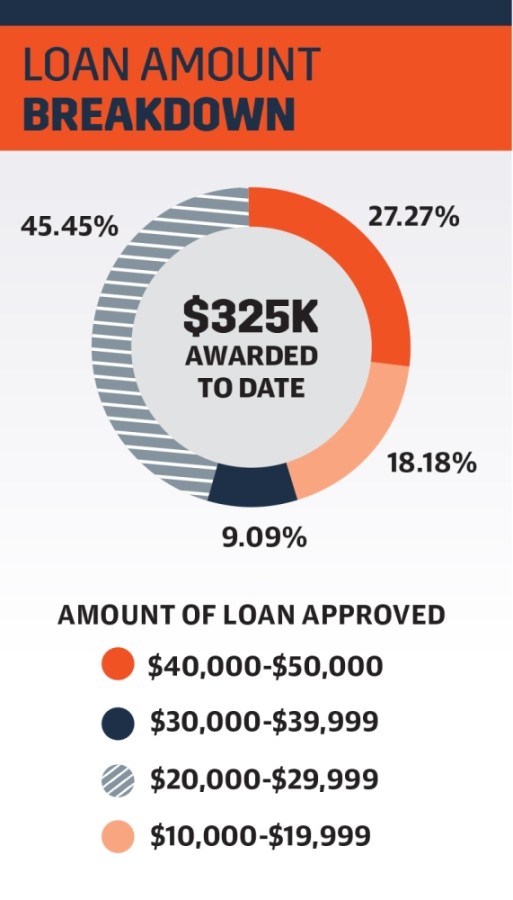 Through April 3, 280 Gilbert businesses have registered for HUUB, with 101 of those requesting one-on-one specialized technical training.
The town has other partners that offer technical assistance to businesses or individuals, including Maricopa County Community College District, Local First Arizona and the Hownd marketing platform. More partners could be on the way, Henderson said.
More federal dollars could come into the town, too—$24 million this spring through the American Rescue Plan Act, approved by Congress and signed into law in March.
"I expect the desire of the council will be to exhaust everything we have allocated and then take a look at it from a management side," Yentes said. "Maybe we have taken care of business, so to speak, and maybe there's other needs in the community from the town perspective that we should [address]."