Visitors to 212 Ice Cream Studio can come with no more than a desire for a cool treat, but it helps if you bring a dash of creativity into the shop.
"We're not just scooping the ice cream," said Tina Singh, a co-owner with her husband, Rocky. "We're creating the experience as well. The way you want, you get it."
They can deliver on that because of the variety of things available. A customer starts with ice cream—premium dairy or organic vegan.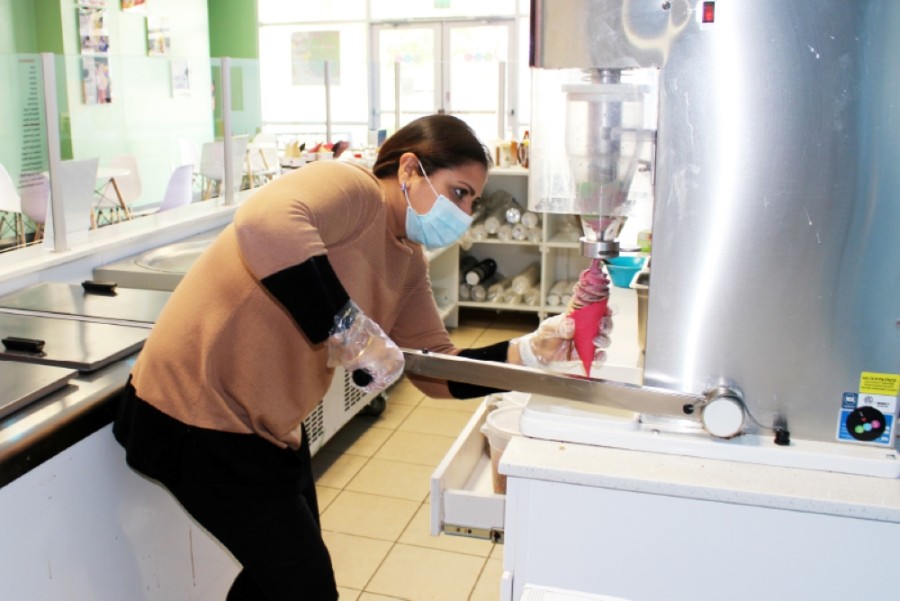 It can be mixed or "drill'd"—with an ice cream drill behind the counter—with a variety of fruits or nuts, cookies or candy, even 15 kinds of cereal.
And then it can be topped off with a variety of drizzles, flourishes like a lollipop or a cookie, or maybe just some old fashioned whip cream, and served in a cup or one of eight kinds of cones. The limits are only the customer's imagination.
"Like a big family comes in and ... they all get something different, and they enjoy it," Singh said. "It's not like just a scoop. They can have a shake; they can have a float; they can have drills, [ice cream] rolls, specialties, sometimes so many different things."
If a customer needs a suggestion, the Singh family has many specialties they have concocted over time. Singh confesses she has a sweet tooth, and the evidence is all over the menu board.
The names of the creations often pay tribute to New York City, from where the Singhs moved to Gilbert in 2018. Names range from the straight forward, like Rockefeller Center or Broadway Show, to the wryly amusing, like Cereal Killer.
With the New York-inspired treats, some include a hint of desserts from India, where Singh was born and raised. She moved to New York at age 23 two days before she wed her husband, whom she had only met by phone. The couple's parents were friends and made the arrangement.
The first store opened in February 2019, only six months after moving to Gilbert for the weather and Rocky's health. Two more stores opened inside a year, one in Gilbert and another at Glendale's Arrowhead Towne Center mall.
The coronavirus pandemic has made business difficult, but Singh hopes families soon will be ready to go out again for experiences like 212 offers.
"The more you are stressed out, when you get something that makes you feel good and that makes you happy, we are here for that," she said.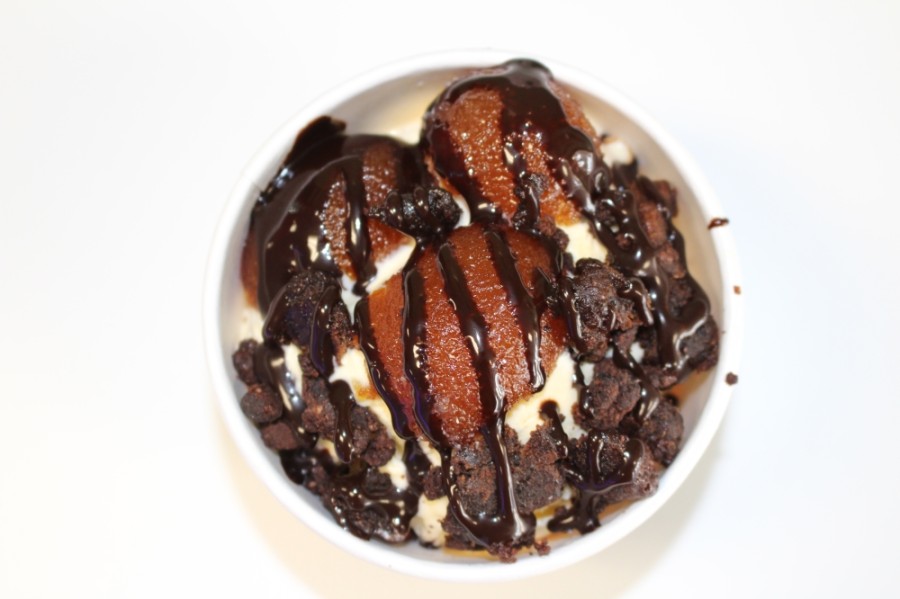 Why '212'?
The name of 212 Ice Cream Studio comes from an area code for New York City, where the Singhs once lived. But it has one other subtle meaning to co-owner Tina Singh.
"At 211 degrees, the water never boils when you put it on the heat," she said. "Just one more degree makes a big difference. We're here for that extra effort to get it to boil."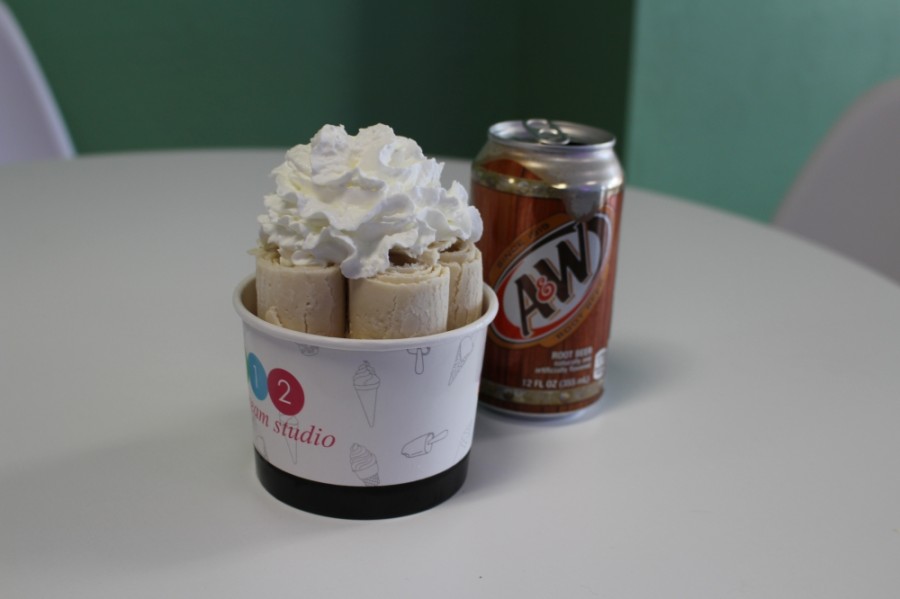 212 Ice Cream
1551 E. Elliot Road, Gilbert
480-999-0198
3305 E. Williams Field Road, Gilbert
480-765-4007
www.212icecreamstudio.com
Hours (both stores): 1-9 p.m. Sun.-Thu., 1-10 p.m. Fri.-Sat.