Rajiv Patel grew up in Mesa with something of an entrepreneurial spirit. As an adult, that manifested in opening a home security and automation company. But after he sold that off, he started looking for the next thing.
"One of the things that I was almost fascinated with was doing a barbershop," Patel said. "On free time, I would drive around and look into barbershops, and I always thought that the vibe was cool."
Those drives also showed him that the area lacked barbershops with a more modern feel, he said, so in 2017, Patel opened one of his own in Gilbert, Nico's Barber Shop, even though he did not know how to cut hair. He expanded into a second shop in Mesa last year.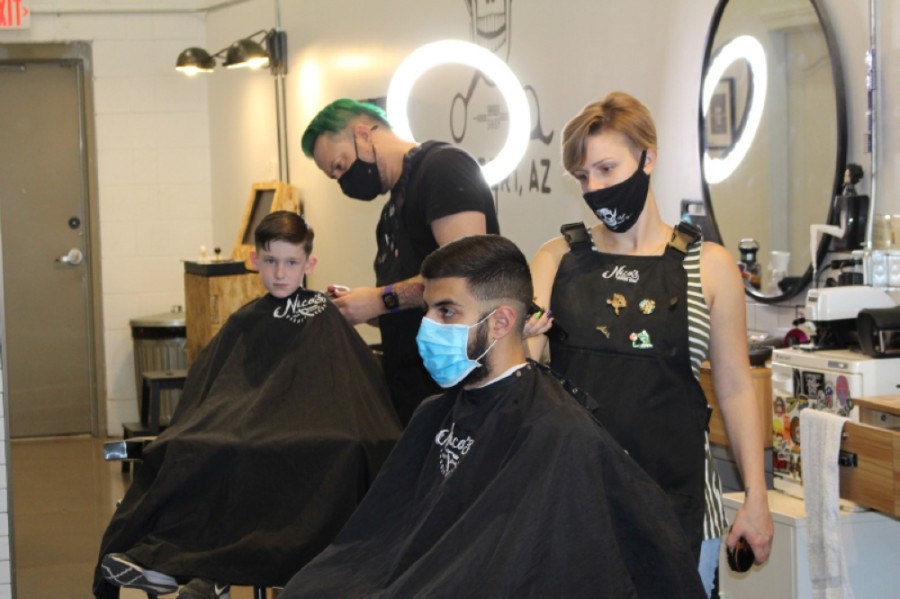 "I didn't even know a barber," he said. "I was just praying it would work out."
It did work out, Patel said. He assembled a small team to do the work that first year, and he would get them started each day before running off to go to school to learn the trade.
Patel thought perhaps he would learn just enough to know what his barbers were doing, but he found he loved cutting hair and now does it four days a week, he said.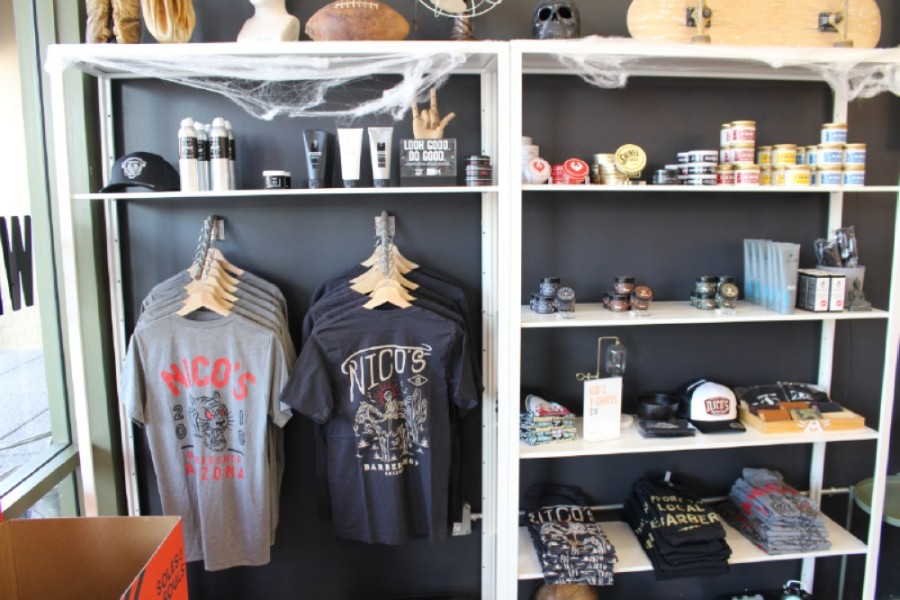 On the business side, Patel set out to build a culture in the shop where it would be a place not just to get your hair cut, but to grow up in. Toward that end, Patel has stickers and shirts, has developed a line of hair products and decorates the shop in holiday themes.
Beyond that, Patel has established a "Look good, do good" theme that is painted on his shop wall. For every haircut given in the shop, a meal is donated to Feed My Starving Children, and the shop has donated more than 35,000 meals to date.
The shop's barbers also go to the Child Crisis Center once a month to give free haircuts and check in with the kids there. Patel said he believes the social mission is half of what they do.
"It's how we wanted to make an impact," he said. "This is a personal feeling, but I feel like it's almost irresponsible to have a business and not give back in some way."
What's in a name?
The name "Nico's Barber Shop" comes from Patel's 4-year-old son, Nico. "We had all these different ideas and names, and then, we finally said to ourselves, 'We need to find something easy, something that people can remember, something that sticks,'" Rajiv Patel said. "And then, he was just sitting right there at the time. He was 2 years old, so we were like, 'Oh, Nico's. Let's just call it 'Nico's.'" But do not think Nico has not since earned the name: He helped test products when Patel developed his line of hair products.
Nico's Barber Shop
1614 N. Higley Road, Ste. 102, Gilbert
480-699-3936
www.nicosbarbershop.com
Hours: Mon.-Fri. 9 a.m.-6 p.m., Sat. 9 a.m.-5 p.m., closed Sun.