Tom Droske's life is a series of things that have worked out.
His family moved from North Dakota to Arizona when he was a teen, which he called the "best move ever."
He met his wife, Darlene, when she came from Oklahoma to attend Arizona State University, which he calls the "best thing that happened to me."
In 1985, the couple sold their Tempe home to move into a 10-acre horse property in Gilbert and eventually used a lump-sum payment from that home sale to buy a tack store and make it their own: Desert Saddlery.
"Life is good," he said.
So good that at age 73 and after 28 years in business, Droske still looks forward to coming in to work and serving his customers. The Droskes have no plans to stop at this point.
They gave up their jobs, Darlene at a title company and Droske in real estate. Darlene only had one concern.
"I just wanted to make sure that Tom was going to be committed to staying and working here instead of doing something else," she said.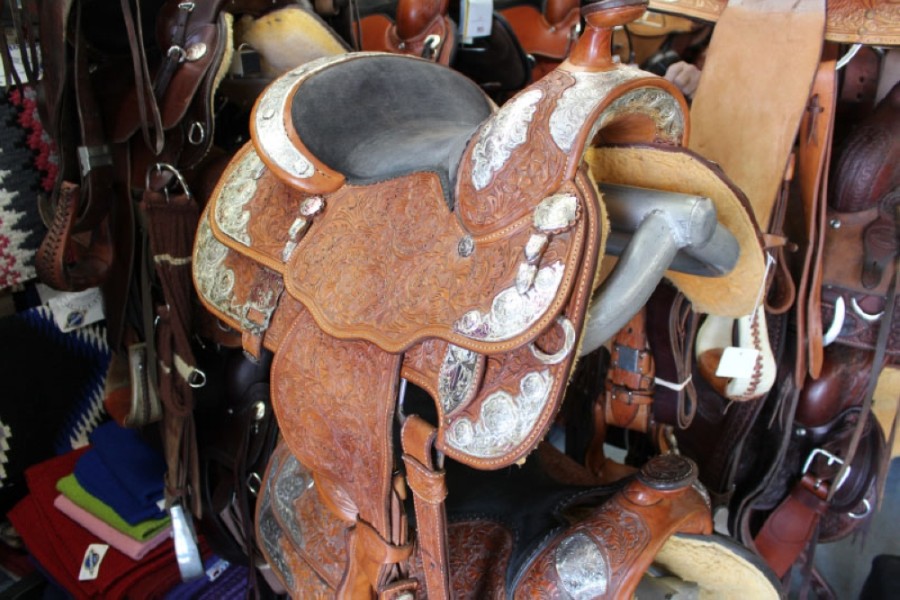 The store had a modest start with just 13 saddles at a time when Gilbert and Ray roads, the store's location, were both two-lane roads. But Darlene said they have continually reinvested in the store, and now it is 1,500 square feet packed to rafters, not just with Western or English saddles, but bits, blankets, bridles and any other accessory a rider might need.
They credit customer service for their growth. Droske said they have customers come in not to buy, just to chat. He loves to give them a hard time, just in fun.
"This is a recreation sport, for God's sake," he said. "Let's have some fun with this."
The result is a loyal base. He marvels at the number of people who cross the Valley from Buckeye or Wickenburg to shop at his store rather than something closer to them. He even recently had some customers come in from San Antonio to shop at the store.
Of the two, Darlene is more the horse rider, dating from her youth in Oklahoma. She keeps three horses at home. Droske said he knew all along he would have to ride horses to get her.
"I wasn't about to miss her," he said. "And I got 10 acres of land to go along with it, so that ain't all bad. That's a good catch."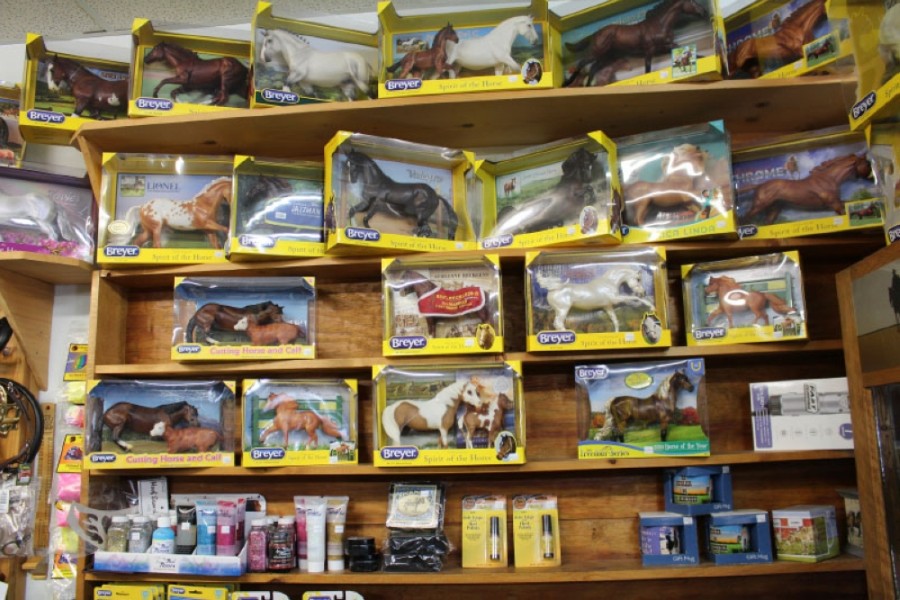 Collectibles help business
In addition to all the horse riding inventory, the Droskes stock Breyer horses, collectible equestrian models that have been popular since the 1950s—with some becoming quite valuable. Tom estimates that as much as 10% of the store's sales come from the model horses.
Desert Saddlery
1605 S. Gilbert Road, Ste. 101, Gilbert
480-899-7521
www.desertsaddlery.com
Hours: Mon.-Fri. 9 a.m.- 5 p.m. Sat. 9 a.m.-4 p.m., closed Sun.