The seeds of Mitch's Beads were planted in a Phoenix parking lot 40 years ago.
The lot was for Phoenix Greyhound Park, the dog-racing site that on the weekends was home to Phoenix Park 'n Swap, an open-air swap meet for vendors of all stripes.
The dog track has been shuttered for a decade, and the swap meet is a shadow of its former self, but when Mitchell Lawitz started tagging along behind his dad, Norm, one could find anything from small wares to diamonds.
"I was 14 years old; one day he surprised us with coming home with about $100 worth of beads," Mitchell said. "And he told us: 'Boys, learn how to string these beads.' We started going out to the flea market off 40th Street and Washington. That's where we learned. And we were selling there on the weekends, and that's how we grew our business."
Norm had tried many jobs after moving from New York to Arizona, all unsuccessfully, including a costume jewelry store. It was at that business where a bead salesman suggested he try selling beads, which proved to be the thing that took off.
Eventually, Norm made it into a brick-and-mortar store, Beads Galore, which had a long run in Tempe. Norm later retired and has died, and as the store declined, his sons closed it in 2016. Mitchell and his wife, Lisa, then opened Mitch's Beads in Gilbert, where they reside.
"It's a growing area, and I just took a chance," he said. "I'm not breaking the bank, but I'm feeding my family."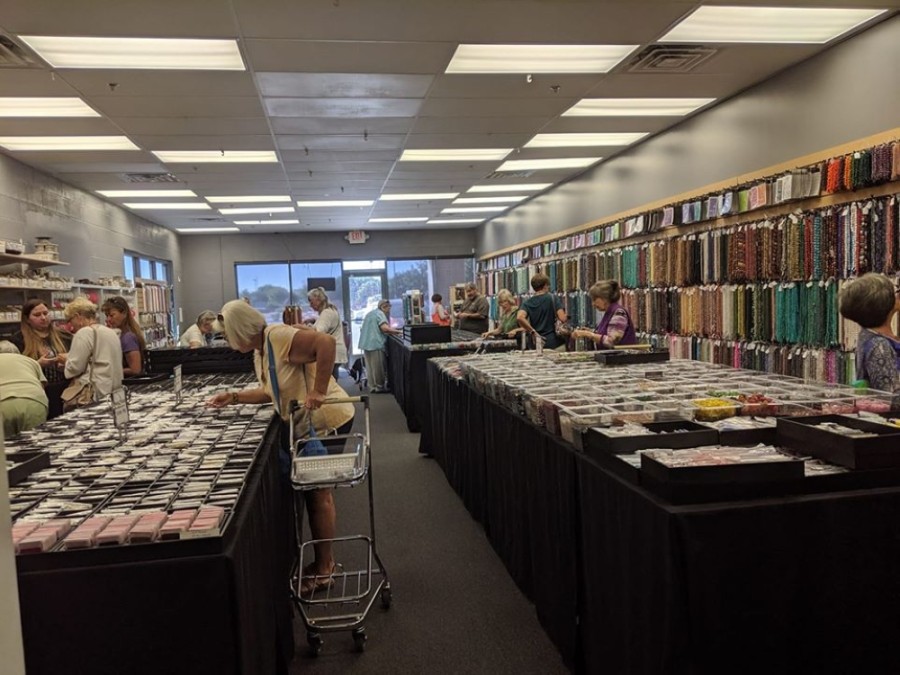 At the store, customers will not just find beads, but tools and supplies like chain and leather cording. Business is steady through the year, too, Mitchell said, without seasonal ups and downs. Even through the coronavirus pandemic, he only saw a small drop-off in business.
His customers could be crafting enthusiasts building necklaces, bracelets or anklets for themselves, Etsy store owners or even other retail stores. Some will show off to the Lawitzes their creations.
"I'm amazed at what people can do with my beads," he said. "It's imagination. That's only what limits you in our business. And they can take my product A and B and come up with C and D, and it's amazing."
Vast array of beads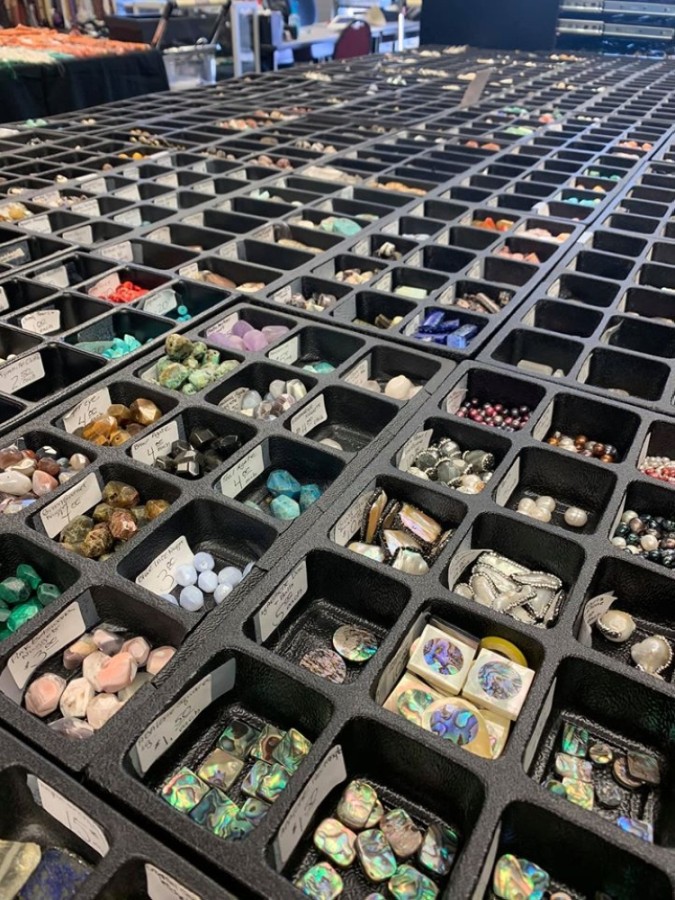 Mitchell Lawitz said semiprecious stones are his forte and what has been most popular for the past 20 or 30 years. There are perhaps 25 different kinds, such as rose quartz. But one that does not come under that heading is turquoise, which is its own category, Lawitz said. Lisa Lawitz noted its popularity in Arizona. "That's why it has its own category," she said.
Mitch's Beads
854 E. Williams Field Road, Ste. 101, Gilbert
480-855-6510
http://mitchsbeads.com
Hours: Mon.-Sat. 9 a.m.-6 p.m., Sun. 10 a.m.-4 p.m.