Floridino's Pizza & Pasta started out as a chain restaurant in 1996, but one would not assume that walking in the front doors of the warm, friendly restaurant.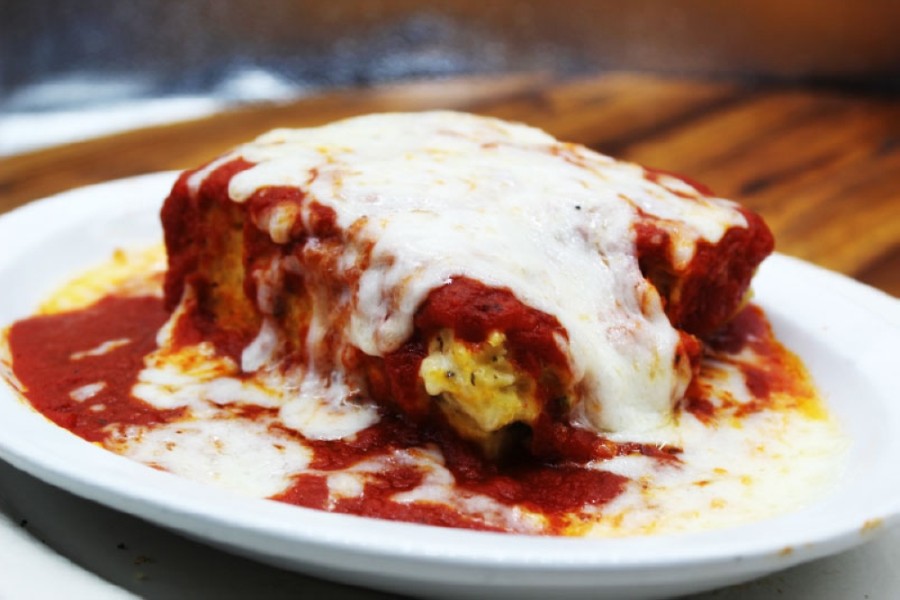 The chain dissolved years later, but Floridino's in Chandler remained. A kitchen with the ability to create authentic Italian dishes and a service staff who makes everyone feel like family have kept the restaurant a favorite among Chandler residents for over two decades, according to the restaurant's managers.
"Everyone is a family here," manager Lindsay Gilliland said. "I treat this place like my house; I treat it like family. We want to make sure everyone on staff, but everyone who comes in too, feels like they belong."
The restaurant had to quickly adapt due to the ongoing coronavirus pandemic. Gilliland said the relationship the restaurant has with the community has allowed Floridino's to continue to serve it.
"It really showcased our ability to work as a team and just really be there and support each other. We all had a common goal: We were going to continue to sell pizza muffins, and we were going to continue to be one of the most beloved restaurants in Chandler, whether we were allowed to have customers inside or not," Gilliland said. "It meant so much that our customers still came out and support us."
Floridino's pivoted to offering curbside pick-up and to-go orders and limited the dining room when the governor ordered dining rooms could not exceed half of their capacity.
General Manager Jason Stephens said it was important to the staff that even with all the changes, the high level of service customers have come to expect did not change.
"The dining room was taken away in pretty much one day, but our customers kept our to-go business going at pretty much the same level," Stephens said.
The dedicated kitchen staff and the atmosphere, both managers said, are what keep people coming back.
"We've tried to create this family atmosphere so even the customers feel at home when they come in here," Stephens said. "They get to know us; we get to know them. They treat us as part of their family. That's why we have so many ongoing, lifelong customers."
Those lifelong customers are the base of Floridino's business.
"We get very excited when someone tells us this is their first time in; we're like, 'Where have you been?'" Gilliland said.