When Judy Dragoo was a teacher in Sierra Vista, she made waves among her fellow teachers each holiday season when she would create Christmas-themed sweaters. She eventually took to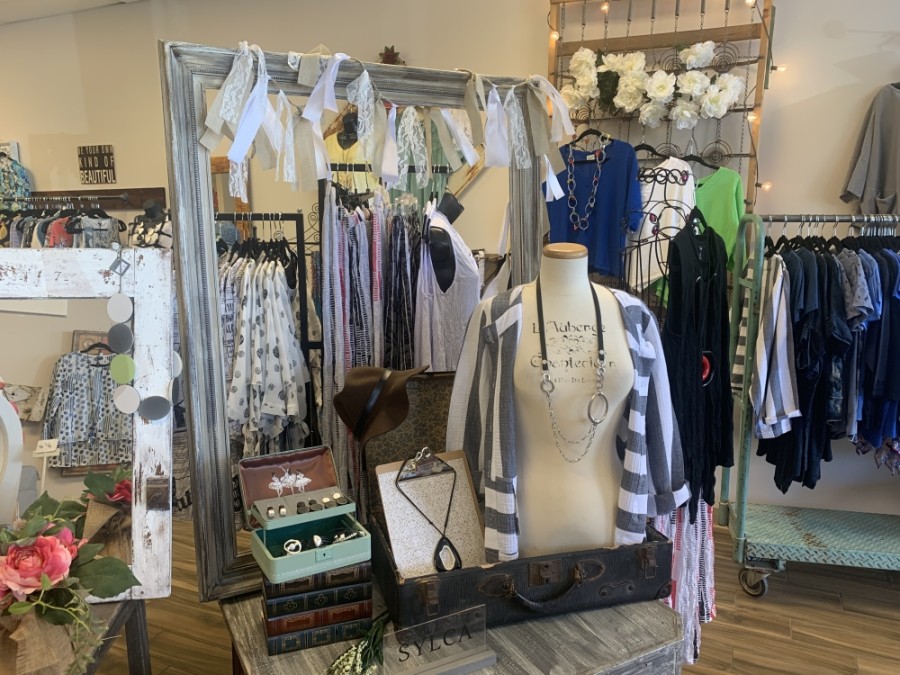 selling them to her colleagues, and when one of her colleagues would don a sweater, she would call it her "Judy wear."
Years later, Judy would take that name with her when she created her boutique in Chandler.
"I've always loved to do fashion," she said. "When I moved up here, it was just unbelievable how I found this location, which I love. ... The businesses we are by are amazing, and our customers are just wonderful."
Dragoo runs the boutique with her daughter-in-law, Erin Dragoo, who runs the boutique's social media, stocks the jewelry and serves as Judy's right hand. Erin graduated from the Walter Cronkite School of Journalism and Mass Communication at Arizona State University but made the decision to stay with Judy instead of pursuing a job directly in her field of study.
"Judy and her customers just captured my heart, and I thought, 'I cant leave here,'" Erin said.
Judy and Erin work to make the boutique as welcoming to customers a possible, even during COVID-19, which forced the business to temporarily close for around seven weeks. When they reopened for appointments only, Judy said she wanted to make sure she had masks and hand sanitizer on hand to make everyone feel safe. Now that the boutique is fully open for business, Judy still has masks and disinfectants on hand—but she takes it a step further and offers appointments on the days the boutique is closed to those who are particularly nervous about heading out to businesses during the pandemic.
"Customer service is our No. 1 thing," Judy said. "When ladies get older, as we age, Mother Nature doesn't do very nice things to our bodies. But we still like to look nice, and we don't want to look like old women. So, when Erin and I are purchasing our items, we want it to be fun, but we don't want it to look like something an 18-year-old would wear. We want it to be sophisticated and comfortable to meet our customers' lifestyle. A lot of our ladies don't work any more, but they still want to look nice when they go out to play cards or have lunch or dinner. Women of all ages still want to look good."
Judy said that to her, the boutique is about making women feel good in their own skin. She and Erin even go so far as to help women style existing items in their closet. They will have customers bring in a pair of pants or a top and help them create an outfit around it.
Judy said it is her mission to make sure all her customers leave the store happy.
"I want people to know that in here it's not just about the sales," Judy said. "If I wanted to be a millionaire, I would not be doing this. ... I want to make the ladies that come in here feel their best."