More than five years after opening a French cafe and market in Green Hills, Little Gourmand owners Guenievre Milliner and Eric Summer expanded to the Berry Hill area in mid-June.
Having had success selling croissants, brioches, specialty imported products and other items at the original location, Milliner said she was inspired to open a new patisserie française—a French pastry shop—in a larger space to offer additional wholesale and catering options for a growing customer base.
"I am very proud of what we have achieved in Nashville," Milliner said. "We are now ready to take the next step and expand in a new neighborhood, thanks to our incredibly supportive customers."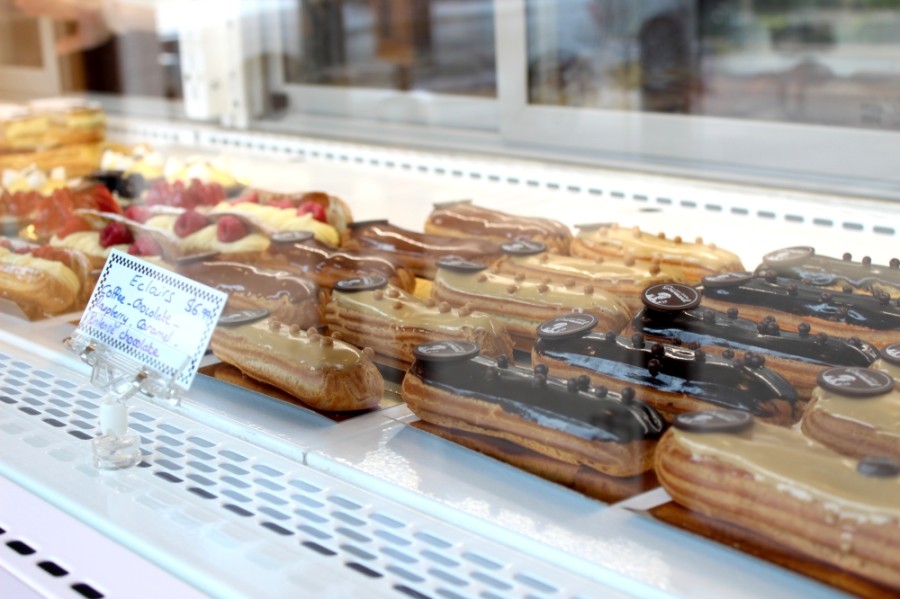 The new location carries a wide range of French desserts, pastries and coffee as well as savory items, such as quiches, soups and baguette sandwiches.
Under the helm of chef Denis Savouray, the pastry shop also has several flavors of éclairs, millefeuilles, fruit tartlets and more. Savouray, who joined Little Gourmand in 2016, is also developing a line of miniature desserts and canapes for the shop's catering menu, according to Milliner.
"You will be able to grab a cappuccino with a fresh croissant in the early morning, a baguette sandwich with a salad for a tasty lunch and pick up a whole quiche and hearty soup for your family dinner," she said. "We want to be a part of your whole day, as the boulangeries [and] patisseries are a part of anyone's daily life in France."
For those who wish to place an order ahead online, Little Gourmand offers delivery and pickup at both locations. The original location, which opened in November 2014, also stocks teas, cookies, jams, candies, caviar, foie gras and more.•