Less than a year after opening Anzie Blue in the Belle Meade area, owners Marcie Allen Van Mol and Derek Van Mol give credit to the surrounding community for helping the business not just survive, but also thrive during the pandemic.
What first started as a coffee shop and retail store offering cannabidiol, or CBD, products, has since expanded to include additional food options, patio seating and free delivery in the Nashville area. Since March, Anzie Blue has also added beer and cocktails to its menu as well as milkshakes, lemonades and smoothies, all of which can be infused with CBD.
"We've been pivoting ever since the pandemic began," Marcie said. "We're listening to the community, and every week we're changing and adapting and just doing whatever we can to help people in this crazy world that we're all living in right now."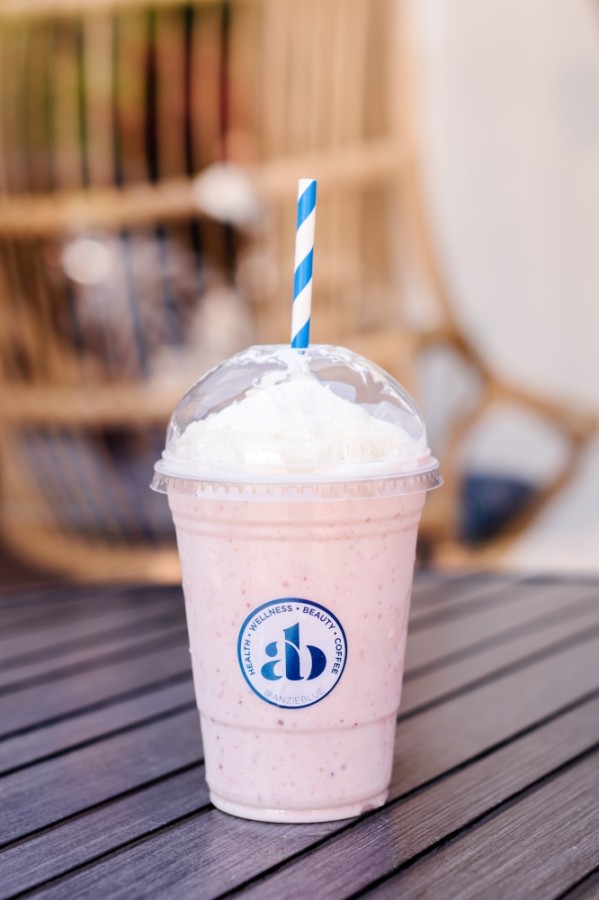 When Nashville restaurants and retail stores began closing in mid-March due to the coronavirus, the Van Mols said they anticipated a decline in revenue. Instead, Anzie Blue experienced an 800% increase in sales in May, according to Marcie.
"We're really proud of the growth that we've had during the middle of the pandemic and also that people in Nashville are really embracing CBD with open arms right now," Marcie said.
On the restaurant side of the business, Anzie Blue offers soups, salads and sandwiches as well as pizza, charcuterie boards and various drinks, some of which stem from local partnerships with D'Andrews Bakery & Cafe, Firepot Tea and OSA Coffee. The restaurant has also partnered with Bagel Shop Nashville and other businesses for weekend pop-up events.
While Anzie Blue has expanded its menu, CBD remains an integral part of the company's recent growth, according to Derek, who helped develop the shop's own line of products.
"I think COVID-19 has everybody from grandparents all the way down to teenagers a little stressed out," Derek said.
When designing Anzie Blue's interior, Marcie said the couple was inspired by New York City, where she also spends time as an adjunct professor at New York University. The restaurant and retail store features chairs, light fixtures and other decor items from the city.
"We've really become a place where everyone knows your name," Marcie said. "I think right now during these uncertain times that we're living in, it's that local feel that is really the biggest reason Anzie Blue is exploding right now. People want small, they want local and they want to go to a place that they can trust and feel safe."