Joining other artisans at Narrow Gate Trading Co. in Franklin, the owners of E&B Coffee Roasters announced March 12 the company has rebranded as Narrow Gate Coffee Co.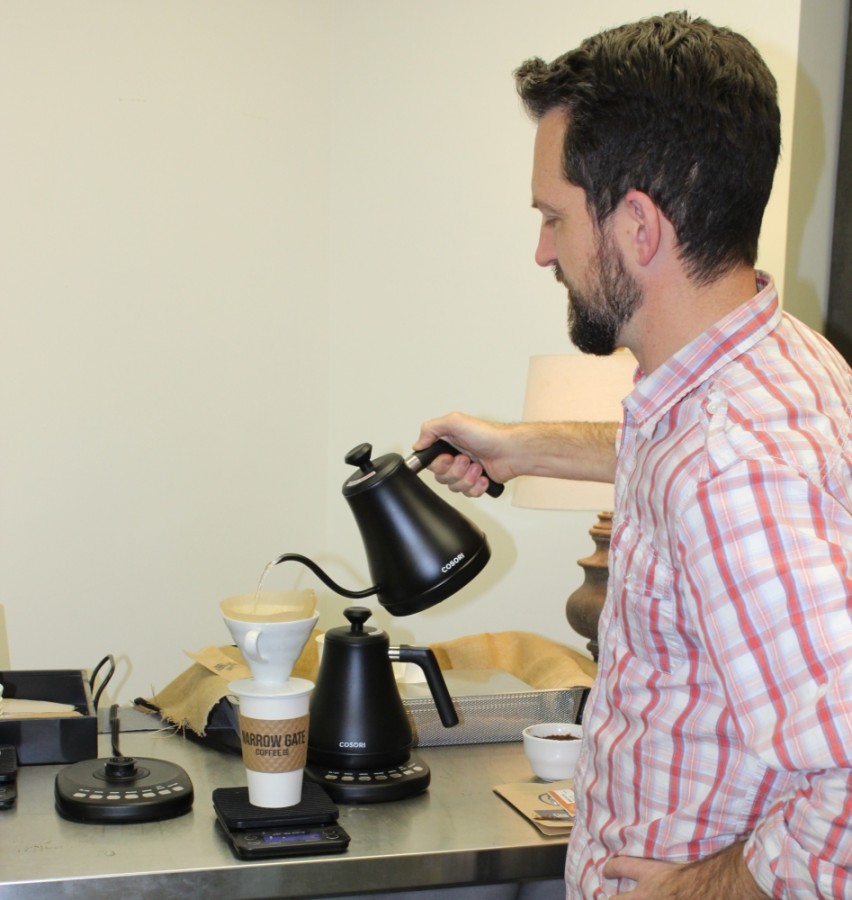 Owners Erin and Bethany McAtte have partnered with Narrow Gate Foundation founders Bill and Stacy Spencer to begin roasting operations at the nonprofit's location at 200 Beasley Drive, Franklin. The space is also home to Narrow Gate Trading Co. and TN Box Beams.
The coffee roastery now distributes to local retailers such as Herban Market in Franklin and also sells online at
www.narrowgate.coffee
.
According to the company, 10% of sales go toward funding operations at
Narrow Gate
, which helps provide opportunities and training for young men. 615-212-9053.
www.narrowgate.coffee