Off of 11th Avenue in Franklin sits the oldest existing home owned by African Americans in Williamson County.
The McLemore House was built by Harvey McLemore in 1880 after he was freed from slavery. He used his income from farming to buy four lots in what would later become known as the Hard Bargain neighborhood. Today, the house stands as a museum dedicated to Harvey's legacy and functions as the headquarters of the African American Heritage Society of Williamson County.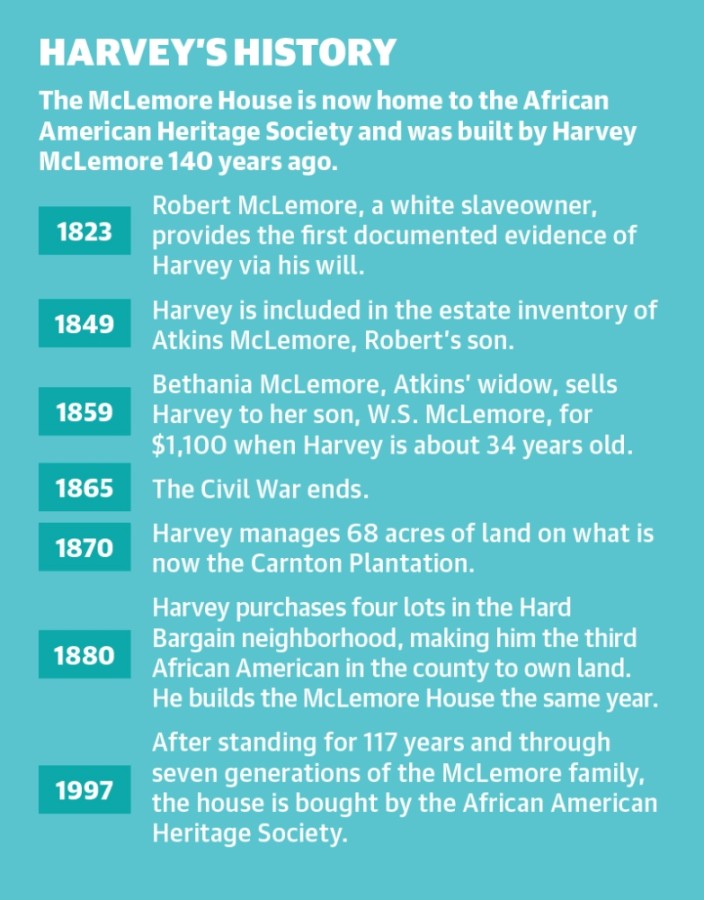 "When he became a free man, Harvey was able to work hard every day, raise crops, make his own money for himself," said Alma McLemore, president of the AAHS who also married into the McLemore family. "He had worked all of his life as a slave for somebody else, and he wanted his family to have a better life. He fulfilled the American dream back in 1880."
Alma said the AAHS was founded in 1992 by a group of citizens and historians who wanted to preserve and protect African American history in Williamson County, and the McLemore House was purchased by the organization from Harvey's descendants in 1997.
"This is the direct result of the community coming together to save historical properties and places of importance that tell the stories of African Americans and Americans in our country," Alma said. "We have to save and preserve history."
Since its founding, the AAHS has worked with partners, such as the Heritage Foundation of Williamson County and the Battle of Franklin Trust, to tell the story of Black Americans throughout the county's history, including the narratives of the U.S. Colored Troops who registered to fight for the Union Army after being freed during the Civil War—records of which were uncovered and researched by AAHS historian Tina Jones.
The AAHS is now in the process of raising money to renovate the 140-year-old McLemore House.
"[History] is like a puzzle, and until you get all of the interlocking pieces, you don't have a complete picture," Alma said. "The African American piece has to be included in order to have the complete story."