Students in Williamson County have been back at school, either online or in-person, for roughly a month. In that time, school officials said, teachers have been working to determine how students are faring after months of being away from the classroom.
While Franklin Special School District and Williamson County Schools officials said educators are still conducting screenings, a national study conducted in May by Successful Practices Network and the Center for College & Career Readiness with data from 1.6 million students showed that between the end and the beginning of the school year, students typically lose between 20%-36% of their gains in reading.
Compounded with school closures from the coronavirus, that loss in learning could be higher than average this year, according to Stuart Udell, the study's author and the CEO of Achieve 3000, an online learning platform based in New Jersey.
"We think learning loss by back-to-school may be up to a high of 49%, which translates to about five months of learning loss," Udell said.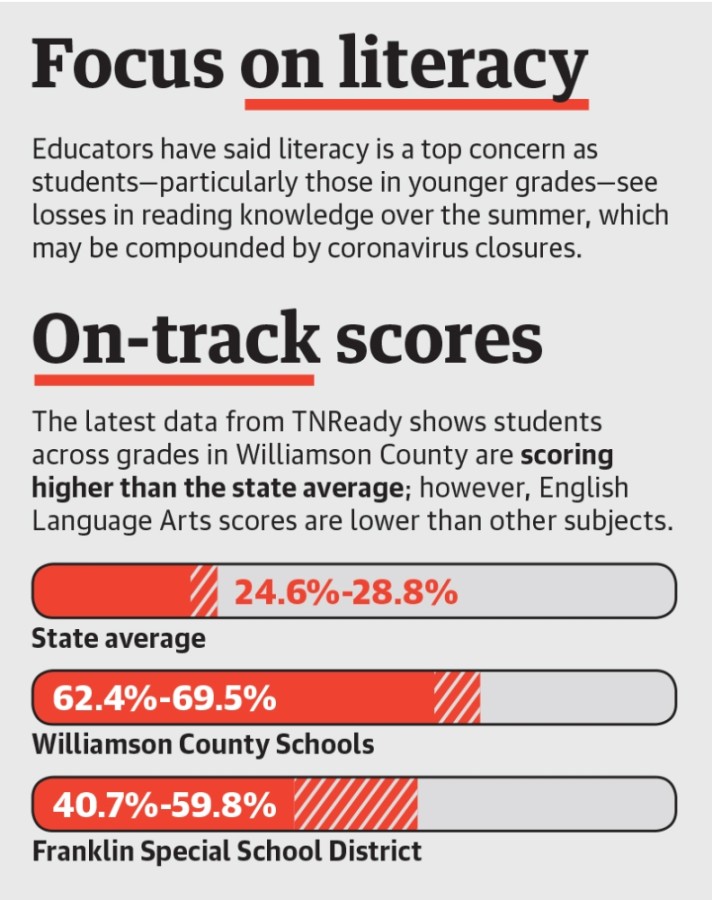 Mary Decker, associate director of teaching and learning for FSSD, said while the district regularly administers screening assessments to determine if students need additional support, this year, the district is working harder to reach students who are at risk of falling behind.
"[Teachers] will use diagnostic assessments as well as universal screener results to determine when more intensive interventions are indicated, should some students demonstrate significant learning loss," Decker said.
Additionally, the state department of education has launched multiple platforms to support students and teachers in online learning, including Best For All Central and the Tennessee Foundational Skills Supplement.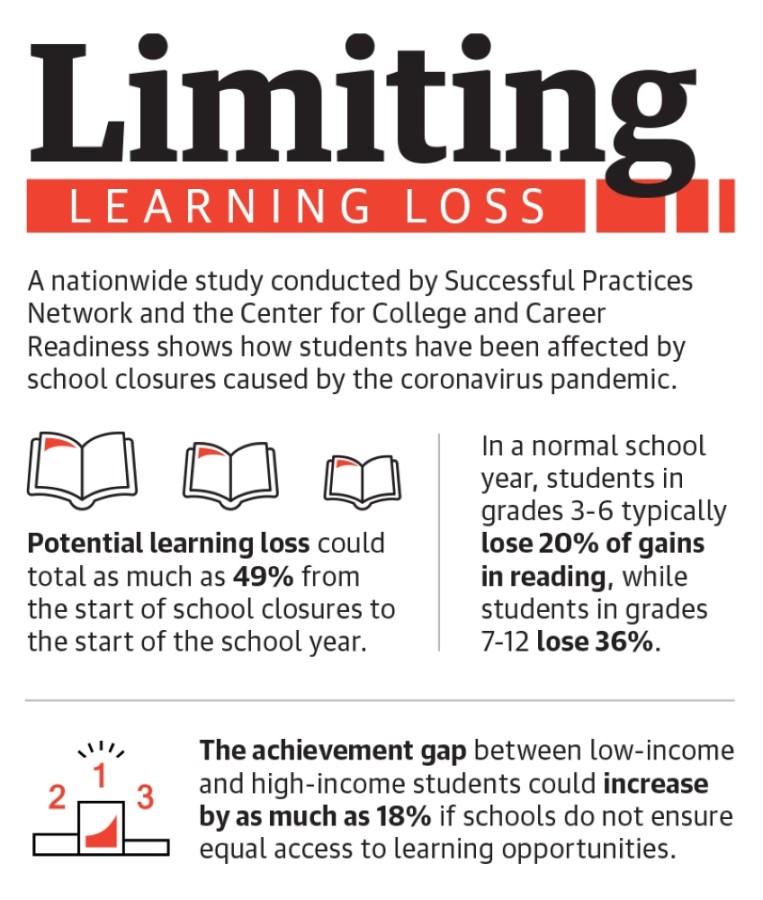 Assessing learning loss
Statewide, educators are already reporting that learning gaps for students are higher this year than in years past, particularly in younger students, according to Tennessee Department of Education Commissioner Penny Schwinn. Those gaps are adding to issues students had before the pandemic began, she said.
"We've had an early literacy crisis for years," Schwinn said in an Aug. 20 press briefing. "Just over one third of our students are proficient in reading in elementary school, and our districts have been working incredibly hard to ensure that students continue to grow and accelerate in their literacy development even during times of school building closures and in this important time of [returning] to school."
Early literacy is also a focus for educators locally, Decker said. Even before the pandemic hit, improvement in reading was a top goal identified in the district's Reach 2024 Strategic Plan, a five-year roadmap to improve the district.
The most recent data from testing in 2019 show English Language Arts scores from TNReady for grades 3-8 were typically the lowest of all subjects. Statewide, between 24.6% and 28.8% of students scored "on-track" for proficiency in ELA. The district average score for WCS was between 62.4% and 69.5%, while FSSD's average scores were between 40.7% and 59.8%. FSSD officials said they hope to bring that score up to 75% in the next few years.
"In light of the spring 2020 extended school closure, FSSD educators are focusing even more intensely on literacy skills since research shows that those who lack reading proficiency are at risk for long-term academic difficulties and lifelong challenges," Decker said.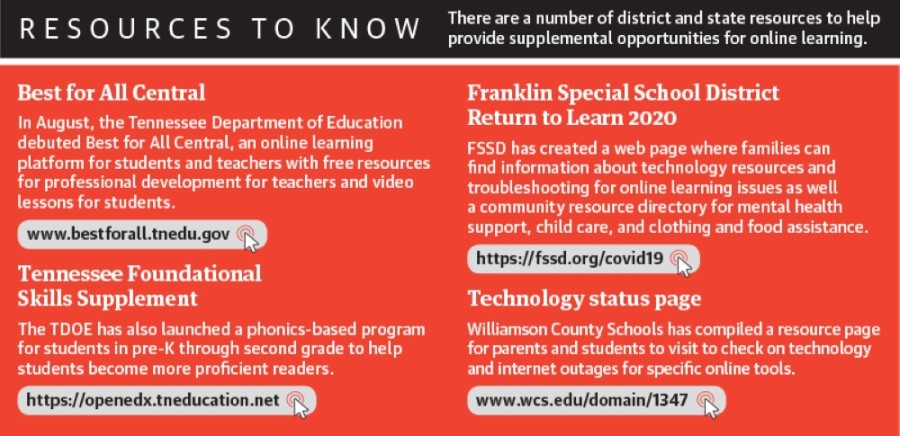 Fighting state-mandated testing
While local student assessments are already underway, one question looming large for many administrators this year is whether districts will administer state-required assessments, including the TNReady exam.
During the 2019-20 school year, assessment requirements were waived as part of Public Chapter 0652, which was passed by the Tennessee Legislature and signed into law by Gov. Bill Lee. The Legislature has chosen not to waive the requirements again.
In response, in August, the boards of education for WCS and FSSD passed resolutions calling for the state to waive testing and other assessment requirements for the 2020-21 school year.
WCS Superintendent Jason Golden sent a request to Lee in July calling for the state to waive testing requirements, which Lee denied. This time, the board is sending the resolutions to the Tennessee School Boards Association.
During the Aug. 17 WCS school board meeting, District 6 Board Member Jay Galbreath said the expectation that the district will have to complete state testing has left only weeks for teachers and students to prepare for the tests this fall.
"We're having to pace ourselves based on only being able to have [a short time] of preparation for the test, and we have to do our whole scope and sequence based on that. Plus, we're making up [for having] missed virtually nine weeks of last year, ... whereas if we knew that we weren't going to have testing, we could space everything out,"Galbreath said.
Golden said while he understands the need to assess student proficiency, the district does not receive data on student results from the state until months later, when it is too late to intervene.
"By the time this data gets in for us, we're well past the need," Golden said.
Anna Lotz contributed to this report.