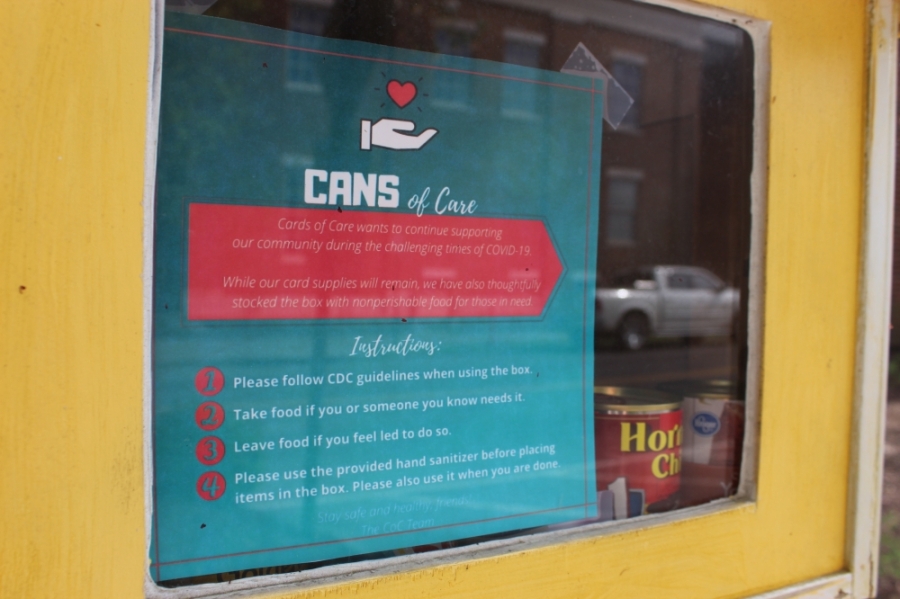 To help others who may be experiencing food insecurity during the widespread coronavirus outbreak, the
Cards of Care box
in downtown Franklin has been converted to Cans of Care, a small food pantry where people can take or donate food.
The box, installed next to Franklin City Hall last May, offers residents the opportunity to take or leave an anonymous note of encouragement. The box was created by Chase Harper, David Kelly, Carmen Stanek and Brooke Wanser, who are members of the inaugural Williamson, Inc. Leadership Young Professionals class.
"Cards of Care wants to continue supporting our community during the challenging times of COVID-19," a sign on the box reads. "While our card supplies will remain, we have also thoughtfully stocked the box with nonperishable food for those in need."
The box also features instructions on how to safely remove and leave food to avoid contamination. Residents can read more about Cards of Care
here
.