With the
number of cases of the coronavirus in Tennessee
continuing to rise, businesses in the Greater Nashville area remain closed as residents continue to practice social distancing, causing more job losses by the day.
"We have thousands and thousands of workers losing their jobs every day, and that has a powerfully negative impact on the lives of Tennesseans." Governor Bill Lee said in a March 26 press conference.
Lee said last week the department received 39,000 new unemployment claims across the state, a 1,300% increase over claims from the week prior, which totaled 2,700.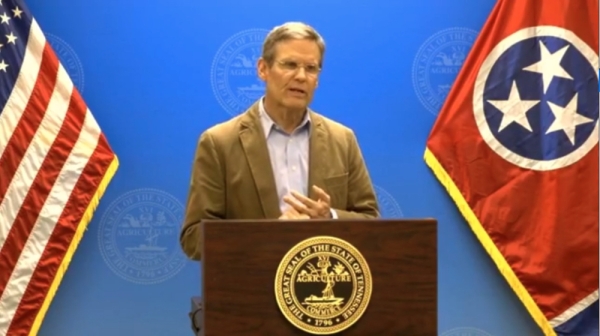 "We know that it is actually going to increase as the weeks move ahead," Lee said. "There are profound implications to the spread of this virus, which is why it is so important that each of do our part to look beyond when this virus is ravaging the state at its highest point, and we can make that happen more quickly by following the individual responsibilities that we have given as guidance and that have been part of the national conversation."
To help stem job loss in the region, Lee said the state is partnering with associations for grocery, convenience and retail stores as well as the hospitality association to create The Tennessee Talent Exchange, which aims to match workers who have recently become unemployed with industries in need of immediate workers.
"The goal of the exchange is to provide an opportunity to match Tennesseans who are out of work because of COVID-19, match them with companies that are, in fact, currently experiencing a surge in business and making immediate hires," Lee said.
Lee said he is also hopeful that a relief package of more than $2 trillion, currently awaiting approval in the U.S. House of Representatives, could also help to provide financial assistance as well as funding to continue fighting the spread of the coronavirus. Lee said he estimates Tennessee could receive between $2 billion to $3 billion, although details have not yet been finalized.
"We certainly hope, for the sake of America, that that bill gets passed and that that relief funding begins to make its way to the states," he said. "That relief funding will provide quick relief to businesses and to individuals."
Additionally, Jeff McCord, commissioner of the Tennessee Department of Labor & Workforce Development, said the department has assigned 100 additional workers to help file unemployment claims and reduce the time it takes to process them.
Workers who have become recently unemployed can file a claim online at
www.tn.gov/workforce/unemployment
.