With many small businesses struggling this year, the holidays are a great time to support a local shop while finding something for everyone on your gift list. Holiday hours and restrictions may vary by location.
For a customized gift
Sew What Gifts & Stitches
This Brentwood boutique offers gifts, such as wraps, handbags and robes, that can be personalized with monograms and logos in a number of font choices.
6950 Moores Lane, Brentwood
615-661-5858
www.sewwhatgifts.com
Big Frog
The locally owned franchise offers personalized shirts, bags, face masks and more that can be customized with company logos and personal messages.
9135 Carothers Parkway, Ste, 103, Franklin
615-807-2698
www.bigfrog.com
For the teacher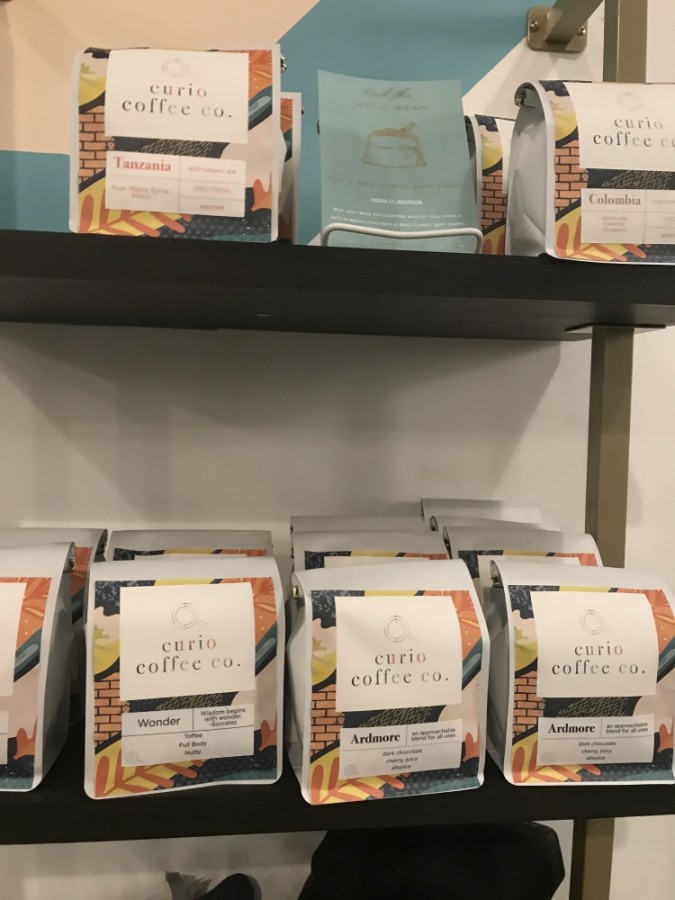 Curio Brewing Co.
This Franklin coffee shop and brewery offers house-roasted coffee beans as well as to-go cans of house-made cold brew coffee.
216 Noah Drive, Franklin
615-472-1124
www.curiobrewing.com
Rock Paper Scissors
Whether teaching virtually or in-person, Rock Paper Scissors offers supplies for teachers, from desk pads and colorful pens to art prints, puzzles and stickers.
17 Main St., Ste 110, Franklin
615-791-0150
www.rockpaperscissor.com
Yarrow Acres
This downtown Franklin store carries a wide range of potted plants to lighten up a classroom, from small succulents and ferns to large fiddle leaf figs. The shop also carries scented candles, pots and books.
424 Main St., Ste. A, Franklin
615-591-7090
www.facebook.com/yarrowacres
For the host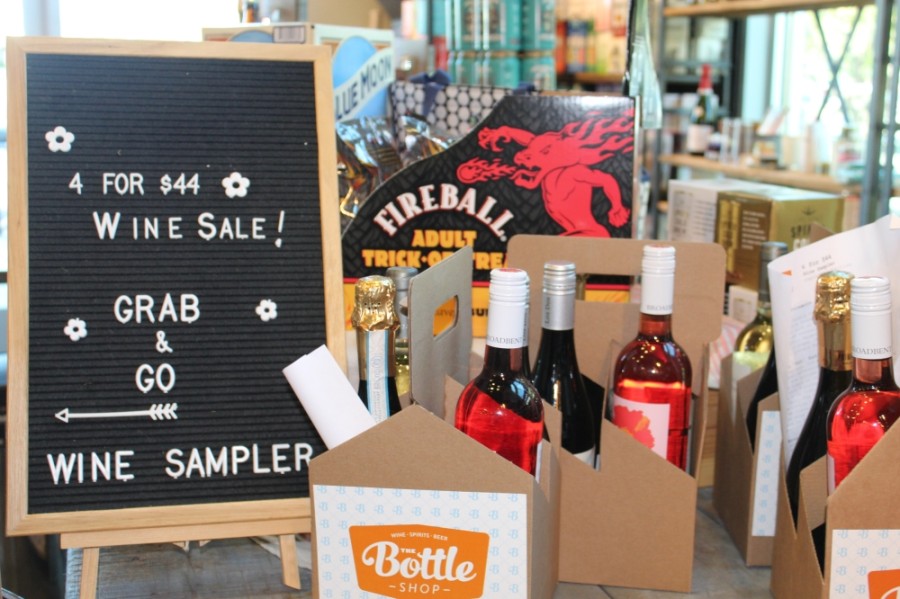 The Bottle Shop at McEwen
This beer and wine market carries a selection of bottles to bring to a dinner or holiday gathering, including domestic and international wines and local craft beers. The shop also carries spirits and curates wine samplers each month to help shoppers find new favorites.
1556 W. McEwen Drive, Franklin
615-8070-1656
www.bottleshop-mcewen.com
Hester & Cook
For hosts who love to entertain, Hester & Cook offers a wide variety of items for their next event, including vintage glassware, place mats, party supplies and wine stoppers.
340A Main St., Franklin
615-905-8180
www.hesterandcook.com
For the foodie
Herban Market
In addition to their restaurant, this eatery also operates a market with wine and craft beer as well as spices, coffees, teas, and bottles of specialty olive oils and vinegars.
3078 Maddux Way, Franklin
615-567-6240
www.herban-market.com
Olivia Olive Oil
This newly-relocated shop offers a selection of extra virgin and infused olive oils as well as pastas, spice blends and other gourmet foods and mixes.
118 E. Main St., Franklin
615-771-9595
www.oliviaevoo.com
Noble Springs Dairy
Franklin-based dairy farm Noble Springs Dairy has been creating artisanal goat cheese for the past 11 years. Flavors such as garlic-herb chevre, cheddar and feta are available. The farm also offers goat milk soap and fudge. Cheeses can be found at various Williamson County retailers as well as on the farm's website.
3144 Blazer Road, Franklin
615-481-9546
www.noble-springs.com
For the hard-to-shop-for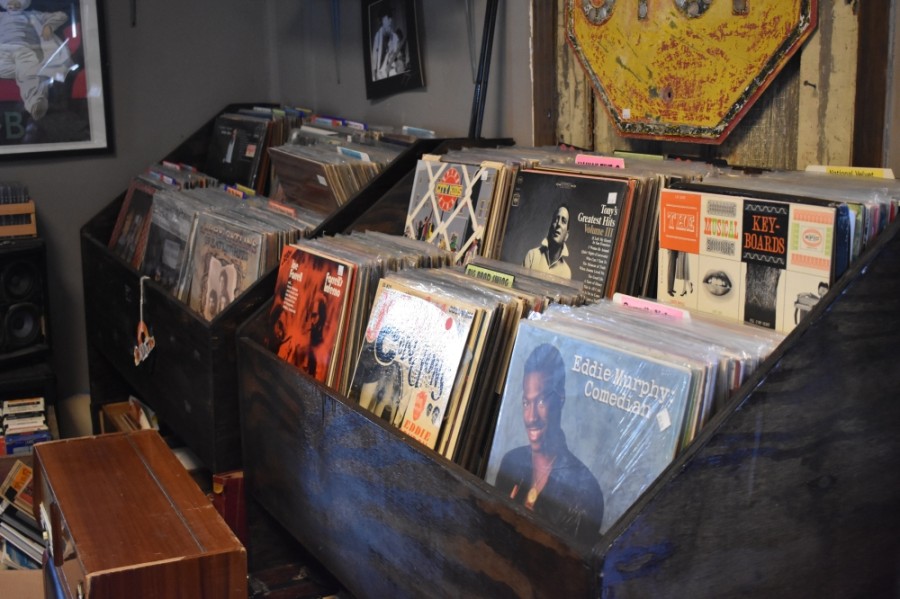 Carpe Diem Records
From Willie Nelson and Waylon Jennings to Ray Charles and Aretha Franklin, Carpe Diem carries thousands of vinyl records as well as CDs, vintage cameras and antiques.
212 S. Margin St., Franklin
615-429-0157
www.carpediem212.com
Walton's Antique Jewelry
For a special gift with a backstory, Walton's carries antique rings, brooches, watches, earrings and more. The shop is currently open by appointment only.
410 Main St., Franklin
615-790-0244
www.waltonsjewelry.com
Rare Prints Gallery
From 19th-century botanical prints and maps to portraits and wildlife, this gallery carries art removed from old and out-of-print books.
420 Main St., Franklin
615-472-1980
www.rareprintsgallery.com
For the new-in-town
Katy's Hallmark Shop
The Brentwood shop carries Nashville- and Tennessee-themed gifts as well as holiday decor, apparel, home decor items and more.
241 Franklin Road, Brentwood
615-373-0481
www.katysgifts.com
Twine Graphics
Shoppers can find Franklin, Nashville and Tennessee shirts that have been screen-printed at Twine's Franklin-based production shop. The retail store also carries stamped leather goods, embroidered hats and accessories.
304 Public Square, Franklin
615-538-8031
www.twinegraphics.com
White's Mercantile
Owned by singer-songwriter Holly Williamson, this general store-style shop carries Southern-inspired gifts, toys, home decor and apparel.
345 Main St., Franklin
615-721-8028
www.whitesmercantile.com
Sanctuary South
Located in the Westhaven community, Sanctuary South carries a selection of Tennessee-themed apparel, nonperishable food items from Franklin and Nashville companies and small-batch candles named for local neighborhoods.
158 Front St., Ste. 104, Franklin
615-435-3779
www.sanctuarysouthtn.com
Made in Tennessee Gifts
This Franklin store offers gift boxes and baskets with curated goods from Tennessee companies, such as Goo Goo Clusters, Colt's Bolts chocolate, hot chicken seasoning, local coffee and more.
230 Franklin Road, Franklin
615-540-6997
www.shopmadeintn.com