Spring Creek Greenway to experience intermittent closures due to flooding
Now is the chance to help your local community succeed. Become a Patron by contributing to Community Impact Newspaper and gain daily insight into what's happening in your own backyard. Thank you for reading and supporting community journalism.
become a ci patron
contribute today
Born and raised in Cypress, Texas, Hannah Zedaker graduated from Sam Houston State University in 2016 with a bachelor's degree in mass communication and a minor in political science. She began as an intern with Community Impact Newspaper in 2015 and was hired upon graduation as a reporter for The Woodlands edition in May 2016. In January 2019, she was promoted to serve as the editor of the Spring/Klein edition where she covers Spring ISD and Harris County Commissioners Court, in addition to business, development and transportation news.
---
---
MOST RECENT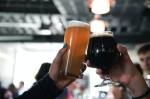 Read the latest business and community news from the Houston area.

The district's budget includes a 3% average raise for all employees, a $1,400 retention stipend added to base pay for teachers, a $1,000 stipend for other staff and raises the minimum hourly wage for full-time auxiliary staff members to $11.50. The district is also bumping its starting teacher salary from $56,700 to $59,000 annually.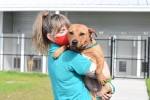 Harris County Pets has exceeded its capacity to house its growing pet population, officials said.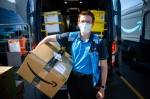 Online spending in the U.S. was up 44% from 2019 to 2020, and transportation expert Bill Eisele said this uptick has put a strain on the region's transportation system.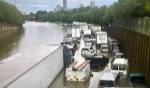 Houston-area officials ask for 30-day-dealine on the Texas General Land Office's formal request for $750 million in federal flood aid funding, but GLO says it is not possible.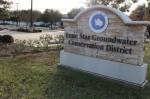 The study will help guide groundwater policy decisions, LSGCD says.
According to Atascocita Fire Department Chief Mike Mulligan, the move is part of a multiphase project that will include the build-out of temporary living quarters at the department's maintenance shop located at Rustic Timbers Drive and Will Clayton Parkway in Humble.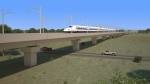 Texas Central could be one step closer to starting construction.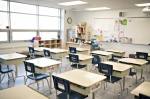 The fair is open to all qualified candidates who are encouraged to bring a resume, and registration is not required.

Harris County Flood Control District Executive Director Russ Poppe announced his resignation June 11.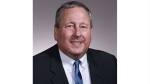 The center manages 911 calls and other emergency communications.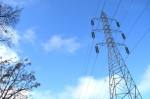 "This is unusual for this early in the summer season," said Woody Rickerson, ERCOT vice president of grid planning and operations, in a news release.