Spring ISD cancels after-school activities, board of trustees workshop May 9
Now is the chance to help your local community succeed. Become a Patron by contributing to Community Impact Newspaper and gain daily insight into what's happening in your own backyard. Thank you for reading and supporting community journalism.
become a ci patron
contribute today
Born and raised in Cypress, Texas, Hannah Zedaker graduated from Sam Houston State University in 2016 with a bachelor's degree in mass communication and a minor in political science. She began as an intern with Community Impact Newspaper in 2015 and was hired upon graduation as a reporter for The Woodlands edition in May 2016. In January 2019, she was promoted to serve as the editor of the Spring/Klein edition where she covers Spring ISD and Harris County Commissioners Court, in addition to business, development and transportation news.
---
---
MOST RECENT

Residents may qualify for the Emergency Rental Assistance Program if they made less than $99,000 this year, qualified for a stimulus check, are unable to pay full rent due to income loss or medical expenses, and if eviction means they will experience homelessness or enter a shared living space.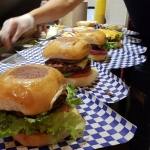 Read the latest business and community news from the Houston area.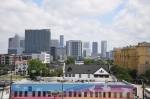 As of 2019, one in every 11 renters in Harris County had an eviction notice posted to their door; one in every 25 renter households were also evicted.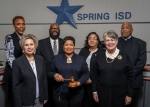 The Spring ISD board of trustees at its June 22 special-called meeting approved a $433.6 million operating budget for the 2021-22 school year that includes more than $6 million in staff pay increases and equity adjustments.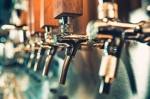 According to NAI Partners, the Greater Houston area has 71 craft breweries.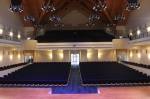 "When we lost The Centrum to flooding during Hurricane Harvey in August 2017, we thought that was hard, but being forced to close down by a pandemic for over a year has been heartbreaking," said Nanci Decker, Cypress Creek Foundation for the Arts and Community Enrichment executive director.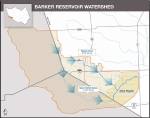 The funding is aimed at restoring water channels, including Mason Creek and Upper Buffalo Bayou, to pre-Hurricane Harvey levels of conveyance by removing sand and sediment buildup caused by the storm, officials said.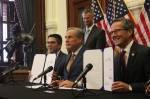 Agenda items will be announced before the session begins, according to a release from the governor's office.

All Klein ISD employees can look forward to receiving pay raises in the 2021-22 school year following the KISD board of trustees' unanimous approval of a $494.5 million budget June 14.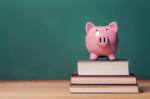 Payroll costs ultimately amount to about 89% of the district's proposed $1.06 billion budget.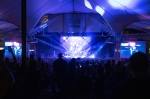 Tickets for all three shows will go on sale to the public June 25.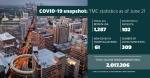 COVID-19 patient numbers at medical center hospitals are down to 309 from the over 2,000 patients those same hospitals were housing in January.