Lake Houston - Humble - Kingwood
Stay informed about the latest local news in Lake Houston, Humble and Kingwood, including Humble ISD coverage, transportation and local business news, along with Houston City Hall coverage.
12:00 PM Oct 11, 2019 CDT
The city of Humble approved an increased budget for fiscal year 2019-20 to fund mobility and infrastructure improvements. Humble City Council approved the FY 2019-20 budget on Sept. 12 that includes a $113.53 million total operating expenditure for FY 2019-20—a 1.7% increase from its $111.62 million budget for FY 2018-19.
---
Employees at George Bush Intercontinental, William P. Hobby and Ellington airports will see a boosted minimum wage following an executive order signed by Mayor Sylvester Turner on Oct. 9.
---

With Harris County commissioners poised to adopt the first tax rate increase the county has seen since 1996, court Democrats and Republicans remained at odds following the first public hearing on the proposed increase Sept. 20. In the wake of Tropical Depression Imelda, disaster recovery was also at the top of mind for people on both sides of the debate.
---
---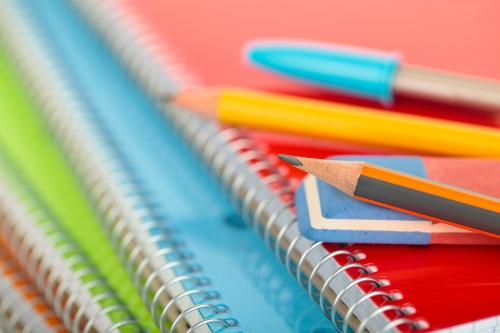 Editor's note: This post has been updated to clarify the 8.25% sales tax charge refers to the state and local charges.
---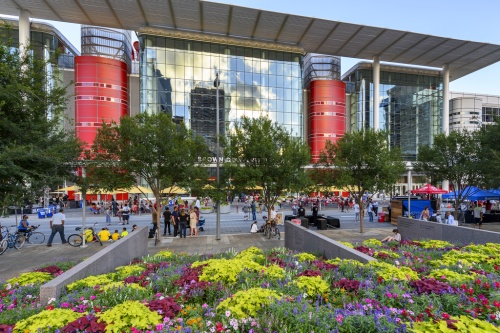 Under an agreement with the city of Houston effective July 1, Airbnb is now automatically collecting the city's hotel occupancy tax, yielding a potential annual windfall of $3 million for tourism and arts initiatives, the company said.
---

As hurricane season approaches in Texas, state Comptroller Glenn Hegar announced a statewide sales tax holiday this weekend, April 27-29, on emergency preparedness supplies.
---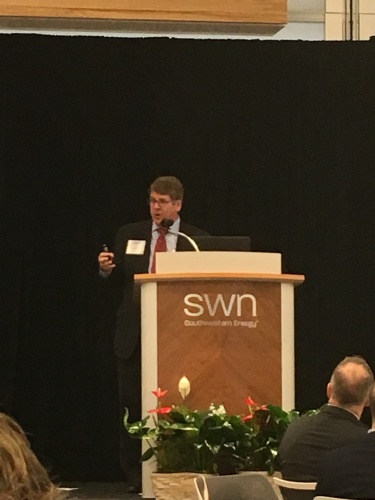 Following two years of recovery in 2017 and 2018, job growth in Houston is expected to level off and remain stable for 2019, said Patrick Jankowski, senior vice president of research at the Greater Houston Partnership. Houston will see an increase of 71,000 jobs this year compared to 73,000 last year, Jankowski said.
---
---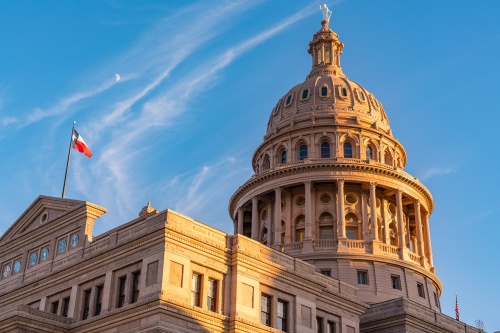 More than 20 Texas lawmakers from both sides of the aisle have signed an open letter urging President Donald Trump to avoid using the $15 billion in federal funding appropriated for Hurricane Harvey relief as a means to pay for a border wall at the U.S.-Mexico border and end the ongoing government shutdown .
---

As the longest partial government shutdown in U.S. history continues, local agencies and residents have begun …
---
Montgomery County is anticipated to see professional job growth and increased home sales in 2019, according to Scott Davis, senior vice president for Meyers Research , LLC. On Dec. 6, the Montgomery County Builders and Developers Division— a branch of the Greater Houston Builders Association—hosted a luncheon to provide an economic outlook for 2019.
---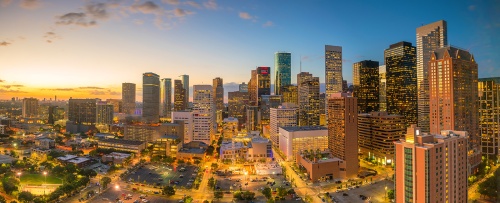 The Greater Houston area is projected to create 71,000 jobs in 2019, according to the Greater Houston Partnership's annual Houston Employment Forecast released Dec. 5.
---
---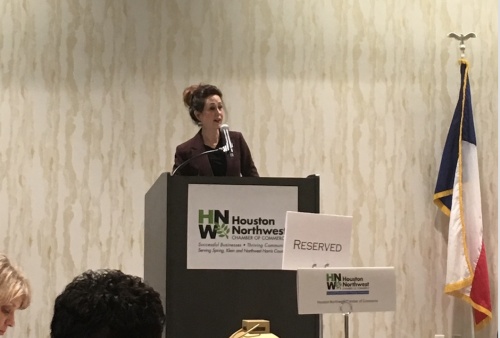 The greater Houston area boasts strong economic assets—it is home to the world's largest energy center, two international airports and the sixteenth busiest port in the world, and it is the number one region for exports in the country, said Susan Davenport, senior vice president of economic development for the Greater Houston Partnership.
---