Klein ISD closes due to inclement weather May 10
Now is the chance to help your local community succeed. Become a Patron by contributing to Community Impact Newspaper and gain daily insight into what's happening in your own backyard. Thank you for reading and supporting community journalism.
become a ci patron
contribute today
Born and raised in Cypress, Texas, Hannah Zedaker graduated from Sam Houston State University in 2016 with a bachelor's degree in mass communication and a minor in political science. She began as an intern with Community Impact Newspaper in 2015 and was hired upon graduation as a reporter for The Woodlands edition in May 2016. In January 2019, she was promoted to serve as the editor of the Spring/Klein edition where she covers Spring ISD and Harris County Commissioners Court, in addition to business, development and transportation news.
---
---
MOST RECENT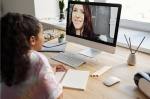 Many school districts throughout the state have had to alter or cancel their plans to provide distance learning in the coming school year after House Bill 1468, which would have ensured funding for districts for each student enrolled in online-only classes, failed to pass in the 2021 legislative session.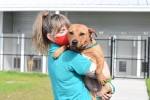 Harris County Pets has exceeded its capacity to house its growing pet population, officials said.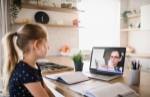 Following the 87th Texas Legislature's failure to pass House Bill 1468, Klein ISD will not be able to launch the Klein Virtual Academy in the 2021-22 school year, district officials announced June 15.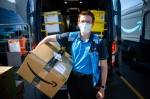 Online spending in the U.S. was up 44% from 2019 to 2020, and transportation expert Bill Eisele said this uptick has put a strain on the region's transportation system.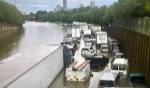 Houston-area officials ask for 30-day-dealine on the Texas General Land Office's formal request for $750 million in federal flood aid funding, but GLO says it is not possible.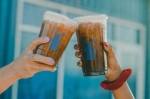 Dutch Bros Coffee is currently hiring for all three locations and will also host an event June 16 from noon-3:30 p.m. at TopGolf Spring to give the community an opportunity to learn more about the company.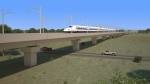 Texas Central could be one step closer to starting construction.

Harris County Flood Control District Executive Director Russ Poppe announced his resignation June 11.
Austin-based Ally Medical Emergency Room opened a new state-of-the-art 8,000-square-foot facility in Spring on June 1.

The full-service clinic provides vaccines; wellness exams; emergency care; and surgeries, including spaying, neutering, and tumor or lump removal.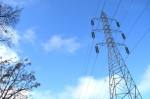 "This is unusual for this early in the summer season," said Woody Rickerson, ERCOT vice president of grid planning and operations, in a news release.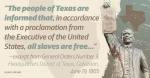 The Juneteenth Legacy Project, which aims to recontextualize the day and properly communicate its story and relevance, is hosting or advertising numerous events over the course of the holiday weekend.