Pearland ISD at a glance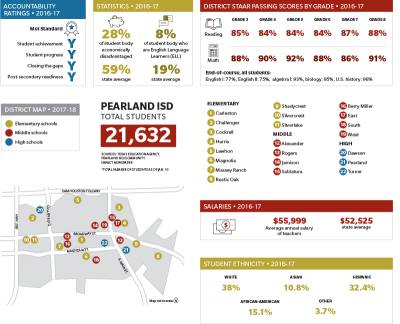 Pearland ISD is home to nearly 22,000 students. Twenty-eight percent of the student body is economically disadvantaged and eight percent of the student body is English Language Learners.
Now is the chance to help your local community succeed. Become a Patron by contributing to Community Impact Newspaper and gain daily insight into what's happening in your own backyard. Thank you for reading and supporting community journalism.
become a ci patron
contribute today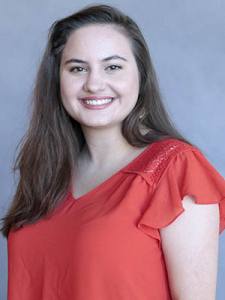 Haley Morrison came to Community Impact Newspaper in 2017 after graduating from Baylor University. She was promoted to editor in February 2019. Haley primarily covers city government.
---
---
MOST RECENT
The tax rate for fiscal year 2021-22 was adopted and kept the same as last year.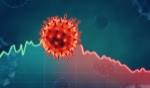 Brazoria County has recorded three consecutive days where daily COVID-19 cases have trended down.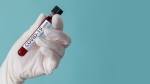 A total of 52 more coronavirus deaths have been reported by Galveston County Health District since Sept. 1.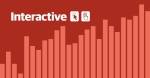 Texas added nearly four million people between 2010 and 2020, according to the latest Census data.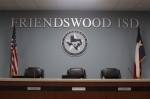 Crews were able to repair all windowsill and roof leaks, and remove all debris, in about six hours, executive director of facilities and construction Erich Kreiter told district leaders during a Sept. 15 board of trustees meeting.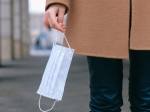 No changes were voted on at the Sept. 15 meeting. District leaders indicated they will not move toward language instituting a mask mandate due to potential legal complications.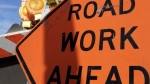 Construction on the project to install medians on FM 1092—also known as Murphy Road—is expected to begin in the winter and last for seven months, according to officials with TxDOT.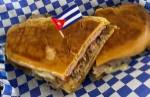 The Cuban Flavor on Sept. 11 opened its restaurant in Friendswood.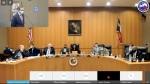 While the proposed tax rate is lower than the current rate, tax payers may actually end up paying more since the values of homes statewide increased this year, according to County Administrator David Berry.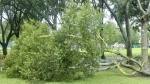 Pearland and Friendswood avoided major effects from Hurricane Nicholas, mostly feeling the strong winds of the storm.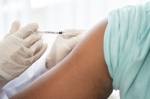 "There's absolutely nothing done here that was in any way deviating from the most adequate protocols, and what is sad … [is] that the COVID response is being politicized." -Harris County Judge Lina Hidalgo
School districts and colleges in southeast Houston have announced or plan to make their decisions on classes for Sept. 15.