Jan 16 - Jan 21
< back to all events
The Musical "Aida" by Elton John and Tim Rice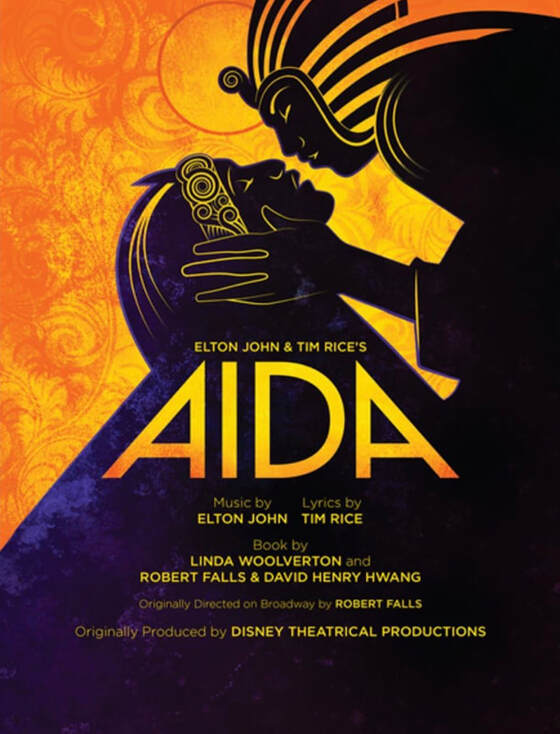 EVENT DETAILS
Spring High School's theatre department has been working very diligently to put the musical "Aida" by Elton John and Tim Rice together for their January performances. Marilyn Ocker, Director of Theatre at Spring High School, has wanted to do the show for years, but had to wait for the right performers to come along, and they finally have. Ocker has assembled and amazing group of actors, dancers, singers, and technical crews to put on such a moving story. Aida, the Nubian Princess, is taken captive with her women by the Egyptian warrior, Radames. Radames can tell right away that Aida is no ordinary captive and gives her as a present to the Princess of Egypt, Amneris, his betrothed. The three create a love triangle that is both poignant and moving to the audience, proving that even death cannot stop a timeless love. Makaila Heath, last year's Best Actress nominee for The Tommy Tune Award, has been cast to play the title role of Aida. Deborah Edquist, all state choir student, has been tapped to play Amneris, and rounding out our love triangle is four year choir letterman Emmanuel Johnson as Radames. Spring High school is again competing in the Tommy Tune Awards, the Musical Theatre awards for the city of Houston. This year our production staff consists of Music Director JB Levine, Assistant Director Kathy Gallas-Beyer, Technical Director Trey Otis, Choreographer Courtney Chilton and Marilyn Ocker Coordinating all aspects together as Artistic Director. Please join us on January 16, 17, 18 and 21 at 7:00 pm to see this amazing performance. Tickets are $12.00 for students and senior citizens and $15.00 for adults. Tickets for students under 12 are $8.00. All general admission tickets can be purchased at www.lionplayerstheatrecompany.com or at the door on the day of the show. For information about the show, contact mocker@springisd.org.
EVENT TYPE CATEGORY
cost
$12.00 for students and senior citizens; $15.00 for adults; $8.00 for students under 12
location
Spring High School
address
Spring High School, Interstate 45, Spring, TX, USA
Spring High School, Interstate 45, Spring, TX, USA could not be mapped.