Oct 30 - Nov 01
< back to all events
No Tricks Only Treats! We're Playing it Safe! Halloween at Pinstripes!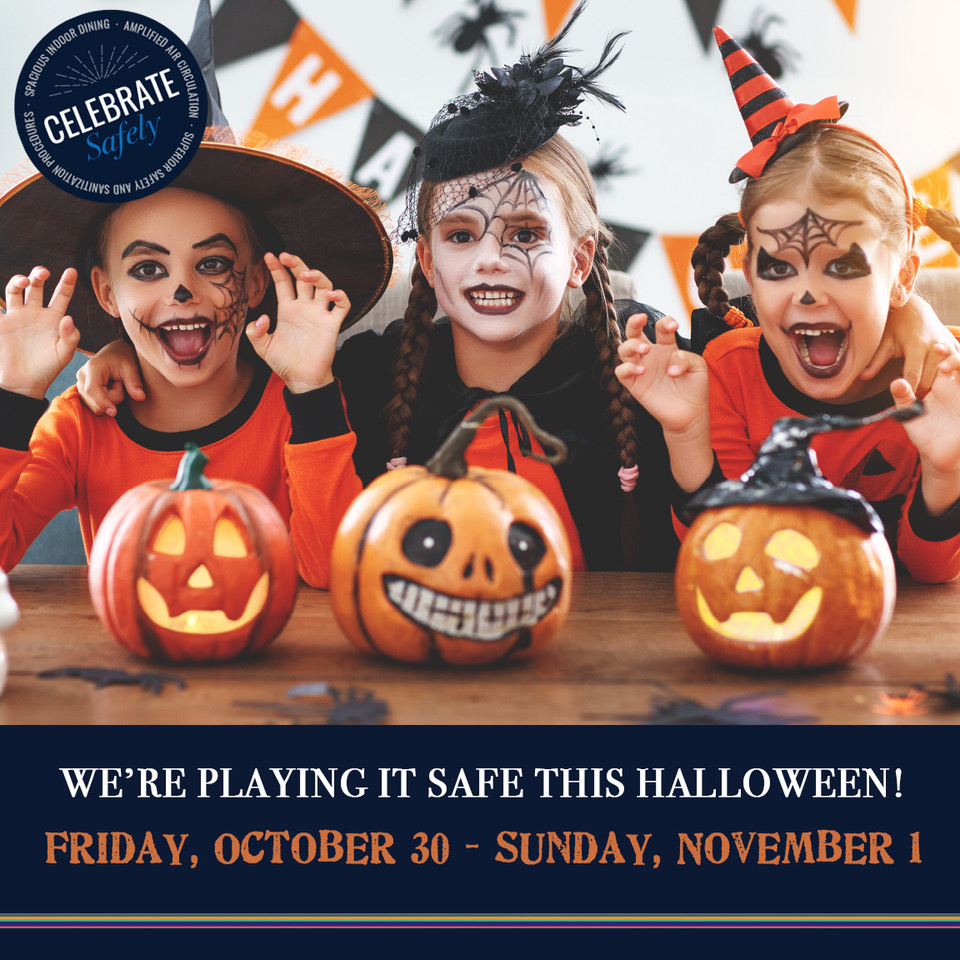 EVENT DETAILS
Treat your family and little monsters to the frighteningly fabulous food, and a variety of fun entertainment at Pinstripes this Halloween! Come and enjoy our Halloween-themed activities including cookie decoration, fun activities, gaming, and delicious dining, complemented by our special bootiful Halloween decorations! Be sure to snag a few spooky sweets at Pinstripes 'No Tricks, Only Treats' spots, from 11am to 4pm. Goodie bags and wicked surprises are prepared to delight you and your little ones. Get into the seasonal spirit throughout October with our specially crafted Spooktacular cocktail ($12) and yummy pumpkin gelato ($2). Or, satisfy your sweet tooth by indulging in our fall-inspired fresh baked Pumpkin Pie, available in our bistro and to take home, from 10/19 through November. Reservation Recommended *We're playing it safe! Given our spacious venue of 30,000 square feet (half- size football field), and our careful safety practices, you can be sure to enjoy your favorite festivities in a safe and clean environment. Read more details on our safety procedures at https://pinstripes.com/your-safe-enjoyment.
EVENT TYPE CATEGORY
location
Pinstripes - Houston
address
3300 Kirby Drive Suite 3A Houston, TX 7709
3300 Kirby Drive Suite 3A Houston, TX 7709 could not be mapped.