Aug 13
< back to all events
Allergy! FREE Health Seminar Hosted By Dr Serge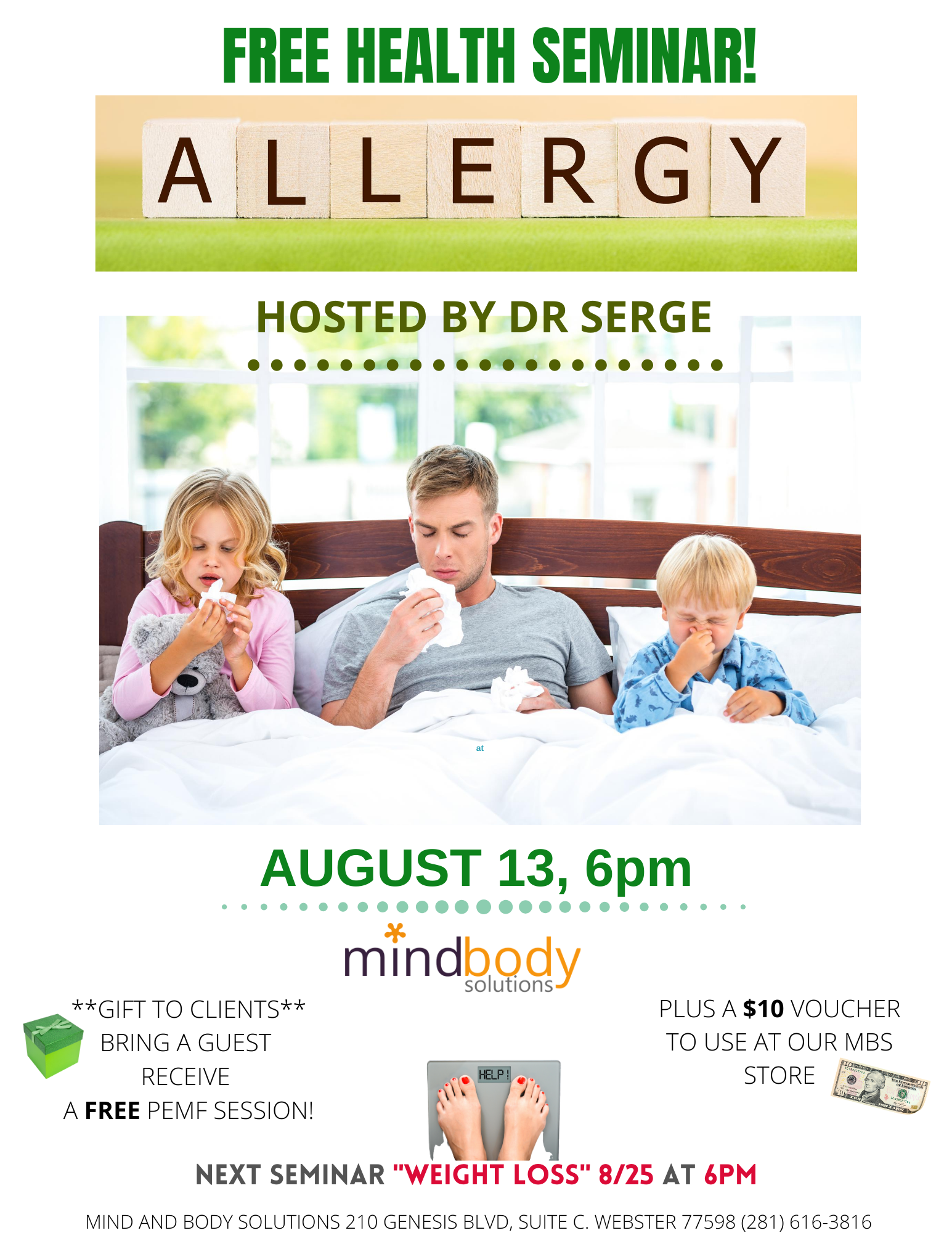 EVENT DETAILS
Allergy! Free Health Seminar Hosted by Dr Serge. There are many types of allergies. Allergies are one of the most common chronic diseases. A chronic disease lasts a long time or occurs often. An allergy occurs when the body's immune system sees a substance as harmful and overreacts to it. The substances that cause allergic reactions are allergens. When someone has allergies, their immune system makes an antibody called immunoglobulin E . These antibodies respond to allergens. The symptoms that result are an allergic reaction. At this free health seminar attendees will have an opportunity to get questions answered by Dr Serge from Mind and Body Solutions. Gift to clients, bring a guest and receive a free PEMF session! Plus a $10 voucher to use at our MBS store!
EVENT TYPE CATEGORY
location
Mind and Body Solutions
address
210 Genesis Blvd, Suite C. Webster 77598
210 Genesis Blvd, Suite C. Webster 77598 could not be mapped.