Aug 22
< back to all events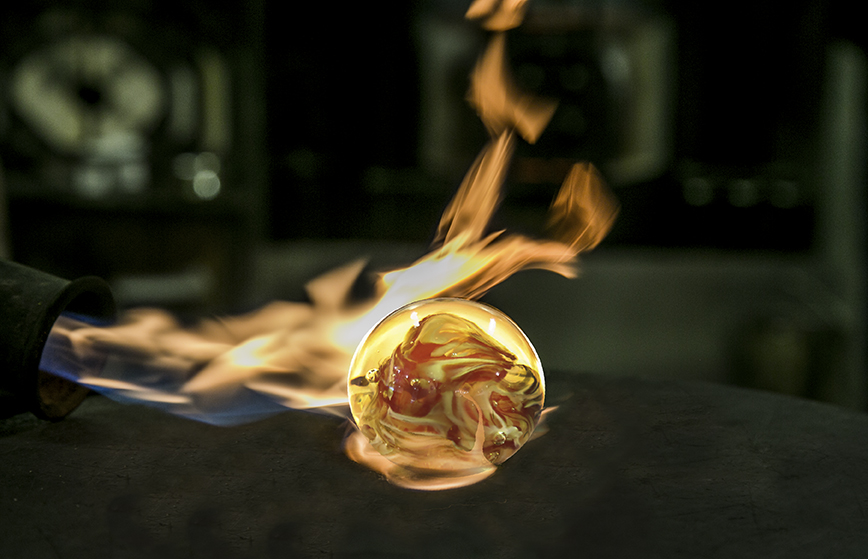 EVENT DETAILS
Vetro Glassblowing Studio presents to make your own beautiful handmade paperweight! These one of a kind glass art pieces are perfect gifts for teachers. They also can add an element of elegance to your own home or office. Reservations are required!!! The Process:​ Register online, pre-pay for your booked time slot.​ Come out to Vetro Glassblowing Studio 15 minutes prior to your reservation time to sign your waiver. Vetro will be requiring all customers to wear a mask within our Studio and Gallery per Tarrant County's Face Mask Ordinance. It is our sincere hope to keep you and your family safe while still enjoying the Art of Glass! Choose from a selection of 5 color mixes Apply your own color to the hot molten glass gather​ You heat the color in the 2,000-degree furnace (14+yrs) Twist your color to create your own personalized design You stay by the artist while he/she sculpts and shapes your Glass Pick up your glass artwork the following business day after 3:00 p.m. The gallery is open Tuesday – Saturday 10:00 a.m. – 6:00 p.m. and closed Sunday and Monday or you may have it shipped for an additional fee.
EVENT TYPE CATEGORY
location
Vetro Glassblowing Studio
address
701 S. Main Street Ste 103
701 S. Main Street Ste 103 could not be mapped.