Feb 08
< back to all events
"Help-Create" Glass Sculpted Valentine Hearts!!!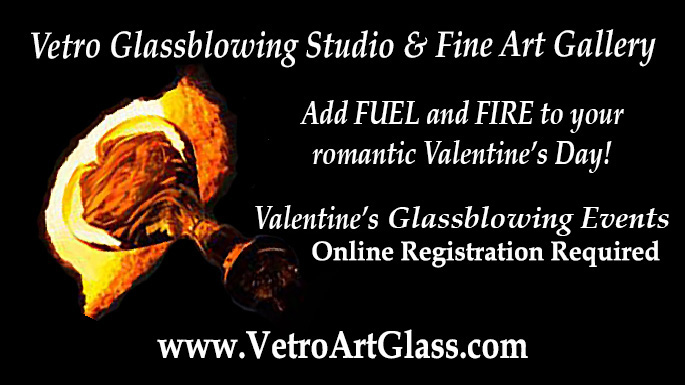 EVENT DETAILS
As Valentine's Day approaches, men and women around the world fret over the perfect gift. Vetro helps every year with our annual Help-Create Glass Valentine Hearts. Make this the most romantic and memorable date yet with FUEL, FIRE and HOT Molten Glass! Online Registration Required! Saturday, February 8th 10:00 a.m. -1:00 p.m. The Price: $50.00 (plus tax) per Hearts
EVENT TYPE CATEGORY
location
Vetro Glassblowing Studio
address
701 S. Main Street Ste 103
701 S. Main Street Ste 103 could not be mapped.