Jan 18
< back to all events
Ayurveda and Staying Healthy in the Winter Season with Robyn Wilkinson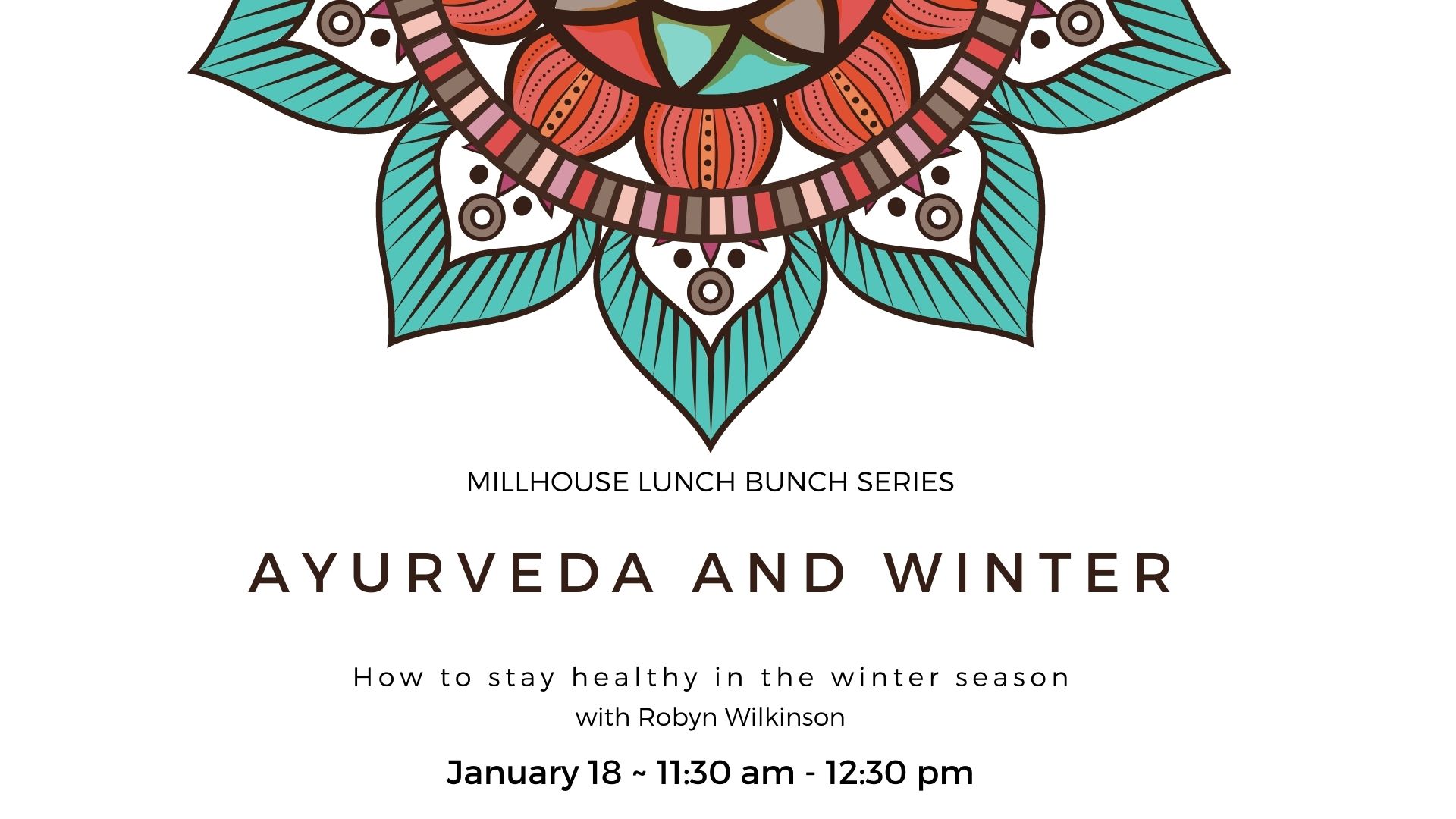 EVENT DETAILS
Winter is here! Soon, everywhere you look, the world will be going dormant. Now is the perfect time to examine and redirect your energies. One way to make winter more enjoyable is to apply the principles of Ayurveda to your daily life. According to Ayurveda, a sister science of yoga, there are things we can do for each season to help keep us balanced and free from dis "ease." Robyn Wilkinson, our resident MillHouse yoga instructor, will walk you through a quick quiz to determine your primary constitution or characteristics according to Ayurveda and learn what type of activities can help your bodies and minds stay balanced and healthy this winter. *This does not take the place of any medications or professional medical advisement. Robin is not a licensed Ayurvedic Practitioner. Lunch Bunch Speaker Series is an informal conversation around topics of interest to members and nonmembers. Lunch is not provided, but you are welcome to bring your own. All are welcome. The event is free.
EVENT TYPE CATEGORY
location
MillHouse McKinney
address
610 Elm Street, Suite 1000 75069
610 Elm Street, Suite 1000 75069 could not be mapped.