Jan 18 - Jan 19
< back to all events
SAVOR Chocolate Tasting Experience: Coffee Shop Classics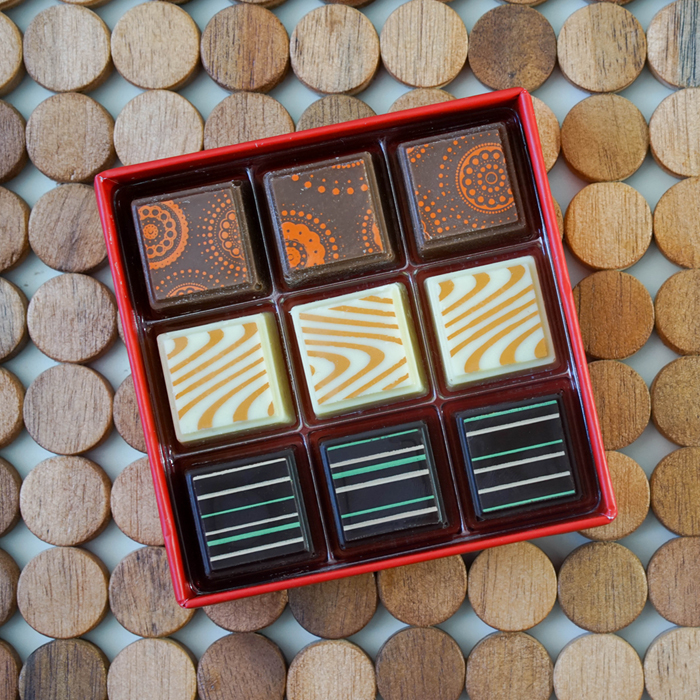 EVENT DETAILS
Packed with dark and robust flavors, gourmet chocolate complements the roasted and nutty notes of coffee, making the two a perfect pair. In honor of National Gourmet Coffee Day, Delysia Chocolatier is hosting a special chocolate tasting featuring confections filled with strong, bold flavors of gourmet coffee that elevate handcrafted chocolate. Broaden your culinary palate as you sample uniquely handcrafted chocolates at Delysia's SAVOR: Chocolate Tasting Experience. Select from a set menu personally curated by our Chocolatier. Flavors include: Mocha chocolate truffle Absolute perfection. Milk chocolate blended with Kona coffee and cinnamon. Turbo's coffee chocolate truffle Roasted sweetness. Milk chocolate swirled with caramel, roasted hazelnuts, and espresso enrobed in white chocolate. Cafe coffee cake chocolate truffle Creamy and sweet. White chocolate mixed with swirls of brown sugar, studded with pecans and wrapped in a milk chocolate shell. Join us at Delysia Chocolatier for coffee-infused chocolate tasting in celebration of National Gourmet Coffee Day. ____________________ At Delysia's SAVOR: Chocolate Tasting Experience, customers will begin each experience with a brief overview of chocolate's journey from the cacao pod through its production process into a culinary delight. Throughout every tasting, patrons will broaden their culinary palate as they explore aromatic and flavor profiles with our guided and systematic, immersive approach to tasting Delysia's artisanal handcrafted chocolates. SAVOR: Chocolate Tasting Experience is hosted every Saturday and Sunday at our Culinary Center and Tasting Room. Savor 3 unique chocolate confections while learning about the art of savoring gourmet chocolate. Reservations are not required but highly recommended. Walk-ins are welcome. Tickets are non-refundable, non-transferable. Tasting Room Hours: Saturdays 11am – 6pm Sundays 12pm – 5pm Our SAVOR tasting experience is hosted during our Tasting Room hours on weekends only. Please allow 30-45 minutes to fully enjoy our tasting experience.
EVENT TYPE CATEGORY
cost
$7.00 per tasting ticket (3 chocolates)
location
Delysia Chocolatier (2000 Windy Terrace #2c, Austin, TX 78726)
address
2400 Oakhaven Cir, Austin, TX 78704, USA
2400 Oakhaven Cir, Austin, TX 78704, USA could not be mapped.