Jan 19
< back to all events
Date Night @DAC: Glow Party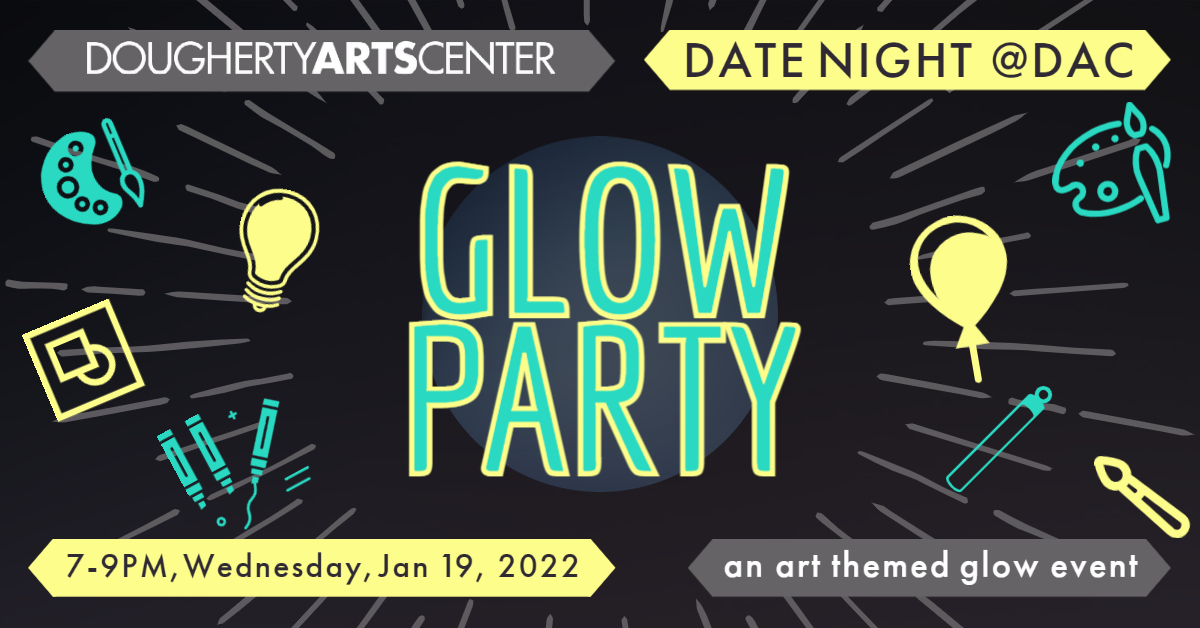 EVENT DETAILS
On Wednesday, January 19, 2022, come to the Dougherty Arts Center for our Glow Party event, from 7-9pm! Join us as we turn down the fluorescents and turn up the fluorescence! We'll be pulling out the out the black light posters, highlighters, and more for an art themed black light party! Dress in your glow party best and great ready to make some electrifying art! Register for free on Eventbrite to reserve your spot today! dacglowparty.eventbrite.com This indoor event will contain low-lighting and black lights. For more information about this event, email
[email protected]
The City of Austin is committed to compliance with the Americans with Disabilities Act. Reasonable modifications and equal access to communications will be provided upon request. For assistance, please contact (512) 974-3914 or Relay Texas 7-1-1.
EVENT TYPE CATEGORY
location
Dougherty Arts Center
address
1110 Barton Springs Rd.
1110 Barton Springs Rd.