DATA: July's median home prices dip in Georgetown
Now is the chance to help your local community succeed. Become a Patron by contributing to Community Impact Newspaper and gain daily insight into what's happening in your own backyard. Thank you for reading and supporting community journalism.
become a ci patron
contribute today
Homes sold in July 2018[/caption]
---
---
MOST RECENT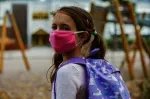 Read the latest business and education news from the Central Texas area.
Customers will not have to pay the standard 8.25% sales tax on select clothing, footwear, school supplies and backpacks under $100.
Ascension and Baylor Scott & White have announced all eligible employees must be vaccinated against COVID-19 in the coming months. 
The nonprofit partners with long-term care facilities in Williamson County to connect with elderly residents.
The budget draft includes sales tax revenues totaling $23.9 million, and the city plans to add about 51 new positions.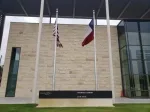 Early voting for the Nov. 2 election will be Oct. 18-29.
The neighborhood still has available lots and nearby amenities such as the Berry Creek Country Club.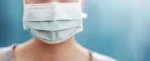 The new CDC guidance, announced July 27, also recommends people in areas with "high" or "substantial" levels of transmission wear masks regardless of vaccination status.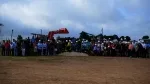 ROCK is a nonprofit organization that provides healing services with horses.
Williamson County will receive more than $2 million from the U.S. Department of Housing and Urban Development to support infrastructure and public facilities projects.
Learn what to do before you sell your home and what buyers are looking for.
Located at 600 Congress Ave., Ste. C150, the newest outpost for the fast-food fried chicken giant is locally owned by Luke Steigmeyer.