On July 19, the Milton Fire Department responded to the third major fire in three days in the city of Milton; this one was located at the IMT Deerfield apartment complex on Morris Road in the Milton area, according to a press release from the city July 20.
The release said lightning from a short storm in the area is believed to have caused the three-alarm fire at the apartment complex, which displaced about 40 residents and "[ripped] through a roof" but did not lead to any fire-related injuries. Residents reported a power surge when the storm hit, which knocked out the air conditioning systems in some parts of the complex, the release said.
Milton and Alpharetta firefighters responded to the fire, which began in the attic of the complex's 17000 building on Deer Trail. The approximate 40 residents in the building's 30 units were escorted out safely and given temporary places to stay, according to the release.
"Sunday night's Deer Trail apartment fire ... is believed to have been the result of natural causes," the release said.
This was the third fire in as many days in the Milton area.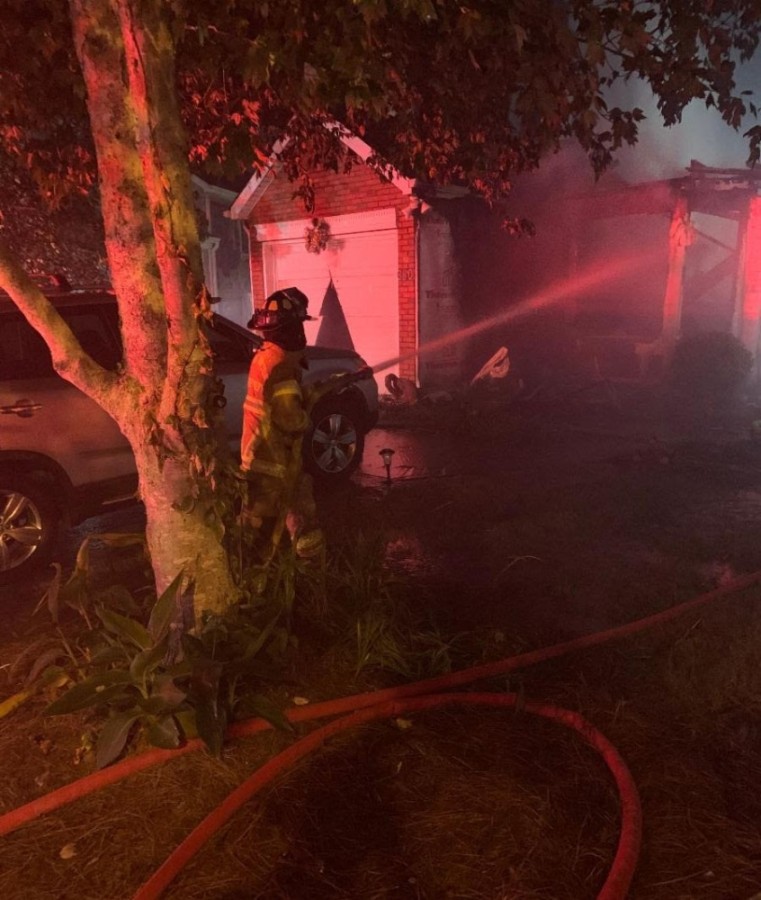 On Friday, July 17, a suspected arson destroyed an abandoned home on Hwy. 9 in Milton, across from the Crooked Creek neighborhood, the release said. Later, around 1 a.m. July 19, Milton and Alpharetta firefighters responded to a house fire in the Avensong neighborhood in the Alpharetta-Milton area. This second fire claimed one house while crews managed to prevent major damage to two adjacent homes.
"That incident's official cause was undetermined as of [the morning of July 20], though it does not appear to be suspicious," the release said.
Milton Fire Marshal Alex Fortner is investigating all three incidents.