Local health care professionals said they noticed a significant drop in preventive health care visits at the beginning of the ongoing COVID-19 pandemic, particularly in March and April.
Some physicians, such as
Newtown Medical Associates
physician Dr. Syed Rizvi, noticed a 50%-60% decline in preventive health measures during those two months of the pandemic. Newtown Medical closed its office in April and reopened in early May.
Some health professionals have said they are worried about potential long-term repercussions for some patients due to this drop in preventive health care. Preventive health care includes routine physical exams, cancer screenings, diabetes screenings and other measures that catch diseases or health problems early, Rizvi said.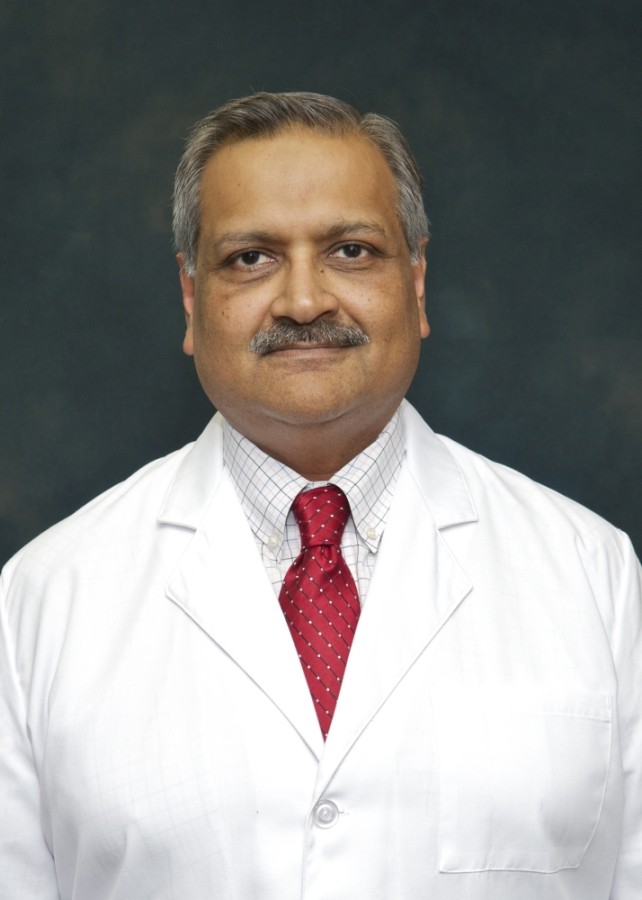 "On one hand, it was good that we saw that drop because it meant people were staying home and following the shelter-in-place order [that was in place for most of April]," Rizvi said. "On the other hand, we were concerned about patients who really needed to stay on top of their preventive health care, in addition to being concerned about the viability of our practice and being able to keep the doors open."
Health care professionals in the WellStar Health System also saw a drop in primary care visits in March and April, said Jon-Paul Croom, the president of
Wellstar North Fulton Hospital
in Roswell. In January and February, WellStar had the full expected volume of primary care visits. In March and April, WellStar saw 81% and 59%, respectively, of its normal primary care visit volume.
"While patients may still go see their primary care physicians when they are sick, they tended to put off preventive care encounters," Croom said.
Some emergency room patients at WellStar North Fulton Hospital had come into the ER in late May due to delaying seeing their preventive care doctors, according to Croom.
Preventive health care generally increases lifespan, reduces medical costs in the long term and improves quality of life, Croom said. That is why he said it is important to stay on top of routine medical exams, physicals and screenings, which are typically classified as preventive health care.
"As we age, we will have some type of health care issue. Preventive care is so important because it allows health care professionals to catch certain disease states before they progress," he said.
Croom gave a personal example of the importance of preventive health care: his father-in-law, who died of lung cancer about 15 years ago.
"My father-in-law was one of those people who just refused to go to a physician. He never went until he was having pretty severe issues with breathing and found out that he had stage 4 lung cancer," Croom said. "He just didn't believe in preventive health care. Had he done that, he might have lived for many more years."
Croom said he has noticed a general fear of going to the doctor, or even leaving home, because of COVID-19. However, he said his message has been and continues to be that it is safe—and important—to still go to the hospital, to an urgent care center or to a physician's office. Medical offices across the state are practicing social distancing when possible, wearing personal protective equipment and practicing appropriate hygiene measures to ensure patient and staff safety, he said.
"With COVID-19, we know that people are afraid. There's a lot of questions that we all have about COVID-19. But at the same time, we know that there are many, many other things that cause poor health," Croom said. "We just don't want people to be so focused on COVID-19 they don't take care of their other issues as well."
As of late July, Rizvi said he has started seeing more patients coming in for preventive health visits, particularly for routine physicals and health screenings, but still not a lot of sick patients. He also said most of his patients are requesting in-person visits as opposed to telemedicine—even with his elderly patients, who are more at risk of contracting COVID-19.
"Some of our older folks, who we don't want to come in, are insisting that they want to come in and be seen," Rizvi said. "This can be for different reasons: Sometimes, they are just tired of staying home, or sometimes, they are not technologically savvy, so they are scared or unable to use technology to seek medical help."
Even as COVID-19 cases are increasing, Croom and Rizvi both said members of the Alpharetta and Milton communities should not be scared to go into a doctor's office or to continue scheduling routine medical visits.
"I always give this analogy to anyone I'm speaking to about preventive health: If you are working and investing in your retirement plan, you're likely having money taken out of your paycheck every two weeks or so for your future, your retirement," Rizvi said. "Preventive health care is a form of investing in your future, too. When you retire, do you want to retire on an island or a cruise ship or a country you'd maybe like to visit, or would you rather retire in a nursing home?"