When Chiringa co-owner and founder Andy McKoski visited Spain for several weeks in 2014, he frequented communal chiringuitos—open beachside structures usually designed as bars that sell meals and drinks—that brought a social community vibe to Spain's beaches, he said. He said he wanted to bring this kind of community feeling into his own restaurant, playing off of the beach cuisine theme.
He opened Chiringo, which he said means "beach bar" in some parts of Spain and is not to be confused with Alpharetta's Chiringa, in Grayton Beach, Florida, in 2016 after leaving the Atlanta area; however, McKoski said after a few months, he began missing it. He moved back to Atlanta and said he knew he wanted to open another restaurant. He noticed about 25% of his customer base at Chiringo was coming from the north Atlanta metro area, particularly Alpharetta, Milton, Roswell, Johns Creek and Cumming, he said, which prompted his opening of Chiringa in Alpharetta in October 2018.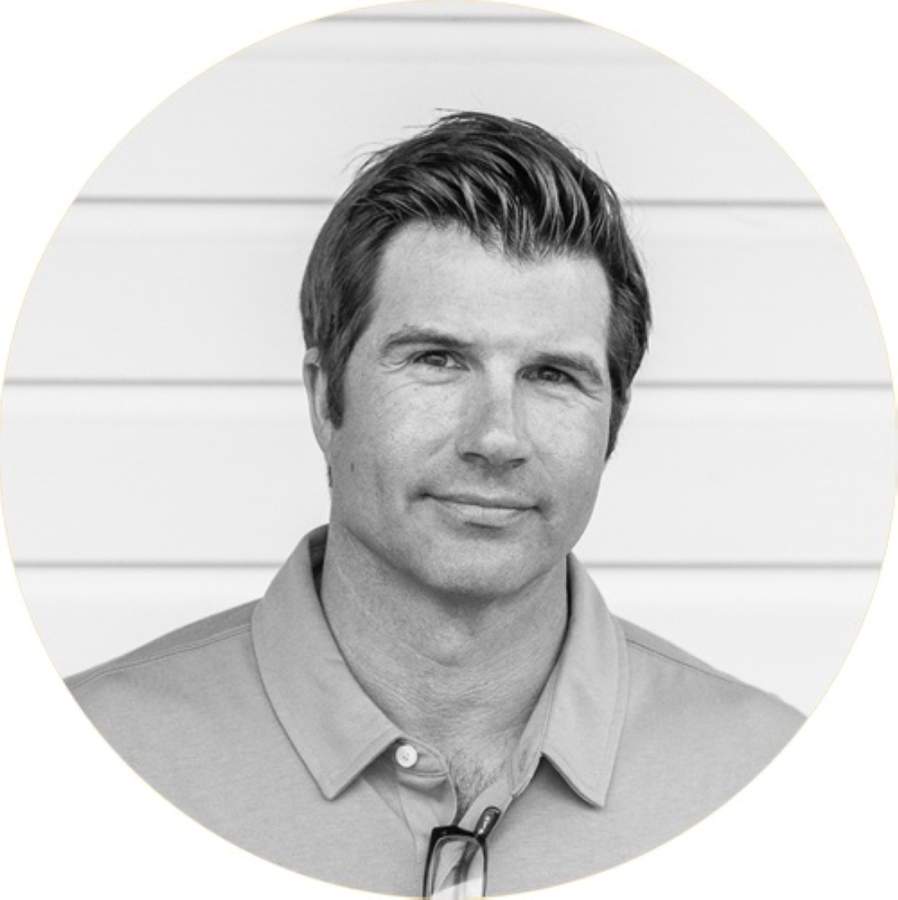 "In bringing a beach-related concept back to Atlanta, we felt it was just a really great time with the Alpharetta community. We already had some brand awareness since there's a lot of back-and-forth between Alpharetta and [Hwy.] 30A, [the highway nearest to Chiringo in Florida]," McKoski said. "But since there's no beach in Alpharetta, we couldn't call it a second location of Chiringo, so we had to find something else."
While sitting on the beaches at the chiringuitos in Spain, McKoski said he would see hundreds of kite surfers in the Atlantic Ocean with brightly-colored kites decorating the sky, which he described as "moving art." He decided to name the Alpharetta restaurant Chiringa, which means "kite" in some parts of Spain.
"There was this really cool sense of elevation and happiness that I had [while in Spain], and the kites really symbolized that for me," he said. "The kite symbolizes our elevated food, too. We're never going to be on a food TV show, but we use fresh fish; we use fresh juice; we hand-cut all of our tortillas. We still provide an elevated product."
However, McKoski had to close Chiringa's dining room in late March per a city of Alpharetta mandate prohibiting dine-in services at any restaurant within city limits due to the ongoing coronavirus pandemic. He elected to continue offering walk-up, curbside pickup and takeout orders in the meantime while waiting to see what the future looked like in terms of resuming normal operations.
Dine-in service at restaurants could resume beginning April 27 per an executive order from Gov. Brian Kemp as long as the state-mandated guidelines for reopening—a document with more than 30 numbered guidelines for restaurateurs to follow when reopening— were followed. But McKoski has yet to open Chiringa's dining room, and he said he is not sure when this will happen.
"The reasons that we don't open our dining room are strictly for safety purposes," McKoski said. "There's a lot of gray area right now still, ... and when you start to reopen dining rooms and increase that frequency of touch with other people who may not be as safe as we are being, we're opening up our staff, ourselves and other patrons to the possibility of getting sick, and we're just not comfortable with that."
Housed in a 1,700-square-foot building on the city of Alpharetta's Town Green, Chiringa was designed for walk-up service to begin with rather than a sit-down dining room, McKoski said. The dining room has about 12 tables inside with seating for about 70 people, which is partially why dine-in service only makes up about 25% of the restaurant's business.
"The building was built with a walk-up window that opens up to the city park," McKoski said. "While the pandemic is a horrible thing, our model, our business has weathered it a little bit better than some of the traditional dine-in restaurants that are located in downtown Alpharetta because that's not how our restaurant was designed."
Until the dining room is reopened, customers can still order food at Chiringa's walk-up window or online for curbside pickup or takeout. Additionally, 25% of all online orders placed during the month of May will be donated to nonprofit organizations that are helping supply food during this time, including Atlanta Community Food Bank, Open Hand, Giving Kitchen and Goodr.
"It's an interesting time. These last couple of months takes a lot of the emphasis off of the bottom line and really putting emphasis back on helping others and paying it forward," McKoski said. "That feeling of community is really important, and we want to give back as much as is feasible and makes sense."
Chiringa
34 S. Main St., Alpharetta
770-802-8940
www.chiringa.com