Botiwalla, located in on South Main Street in Alpharetta, has been a part of the renovated Alpharetta City Center area since the restaurant's opening in May 2019, said Meherwan Irani, founder of the Chai Pani Restaurant Group and owner of Botiwalla. The restaurant—which serves Indian street food—pays homage to Irani's Indian roots, he said, starting with the name.
"A 'walla' is somebody that does something in India. So for example, if you serve chai, you're a chaiwalla," he said. "And 'boti' is like a small piece of meat on a skewer, and the meat is usually boneless. So botiwalla means the man that sells little cuts of meat."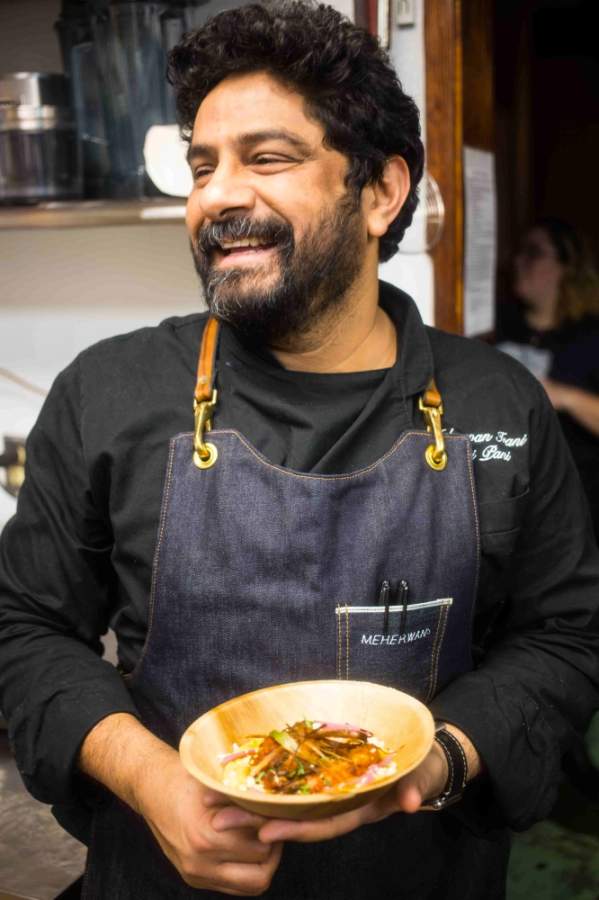 Irani first opened Chai Pani in Midtown Atlanta in 2016, and the developer of the Alpharetta City Center renovation project—Morris & Fellows—asked him to open a location in Alpharetta. While he said he knew Chai Pani was never intended to be a chain, he still wanted to open an extension of it in a suburban area.
"I was pretty into the idea of being part of revitalizing a downtown because Alpharetta isn't just any suburb. They actually have a downtown, an identity," Irani said. "It felt like an opportunity to participate in helping rebuild a community's center, if you will."
But instead of celebrating a one-year anniversary, Botiwalla's doors remain temporarily closed due to the outbreak of COVID-19.
Irani said he closed Botiwalla's dining rooms in mid-March and attempted the curbside pickup and takeout method; however, after about 10 days of this new business model, he elected to temporarily close Botiwalla altogether.
"Our staff was starting to feel the strain and the stress of continuing to scramble to convert our business model over and over," Irani said. "I felt like everybody needed a moment to take a deep breath and think rationally instead of reactively to what we were facing for the long term, and come up with a solution that was viable for the long term—like an actual sustainable takeout model that could keep us in business and not just run ad hoc."
After closing Botiwalla—in addition to all Chai Pani Restaurant Group restaurants—Irani said he had to furlough about 250 employees companywide; however, they started an internal emergency fund for all the furloughed employees, funded by a "massive auction" selling off in-home cooking events, chef dinners, photography lessons and other auction items.
"We've got an amazing, creative staff that came up with wonderful ideas to contribute to the auction, and then we were able to give micro-grants to help tide people over until unemployment insurance kicked in," Irani said. "As we reopen, we will of course be calling employees back, but they absolutely do not have to if they aren't comfortable."
Irani said he is not counting on resuming dine-in services for "many months," but curbside pickup and takeout orders could be made available again in the next month or so.
"Until we get to the time where it feels comfortable and safe for us to do so, our dining rooms will remain closed," he said.