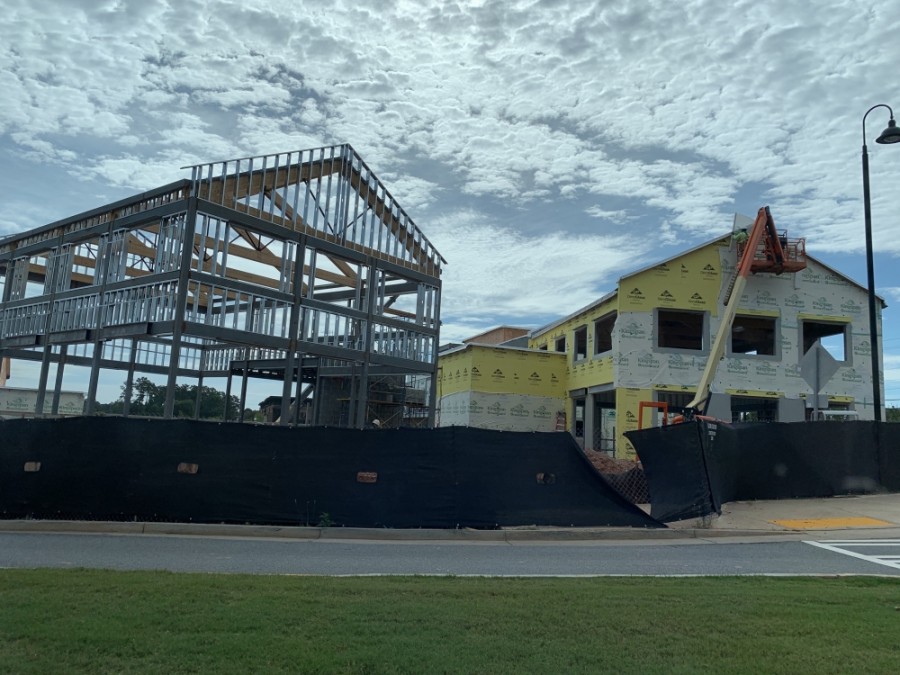 Crabapple Market West

Orkin & Associates is working on expanding the existing Crabapple Market development in downtown Milton. The expansion adds retail, restaurant and office space; a parking deck; and—in a future phase—high-end residential units with a raised amphitheatre-style stage on The Green.

Space: About 73,000 square feet

Timeline: fall 2020-summer 2021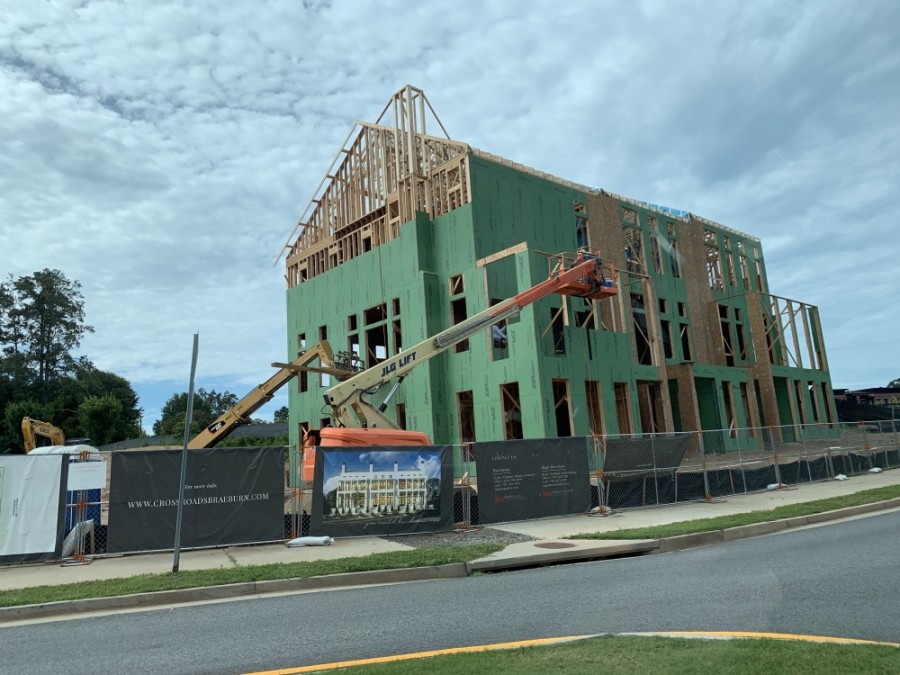 Crossroads Braeburn
Development company Folia Group is constructing nine luxury townhome units separated into three buildings—The Milton, The Crossroads and The Mayfield—on Heritage Walk adjacent to Milton City Hall. The upscale townhomes feature optional rooftop terraces, open floor plans, fireplaces, upgraded appliances, quartz and/or granite countertops, and hardwood or premium laminate floors in most rooms. Two units in The Milton were available to lease as of press time.
Space
: 30,000 square feet
Timeline
: early 2020-fourth quarter 2020 (first three units), fall 2021 (total project)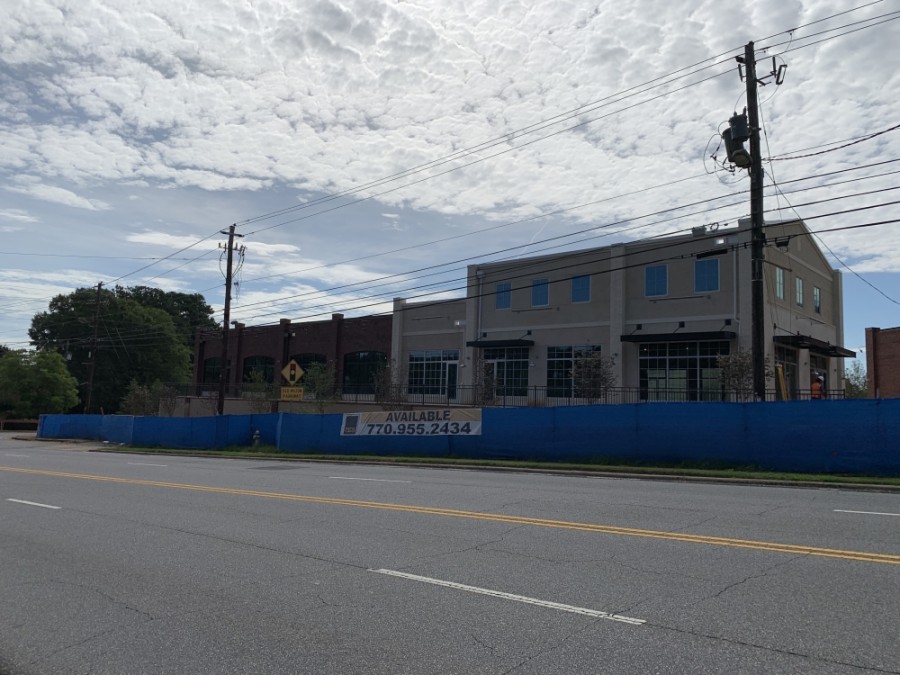 The Maxwell

The Providence Group and Mayfair Street Partners are developing a mixed-use project, The Maxwell, on Devore Road in Alpharetta. The entire project features a commercial portion with retail, dining and office space and a residential portion made up of single-family homes, townhomes and condos.

Space: 35,000 square feet (commercial)

Timeline: late 2019-summer 2020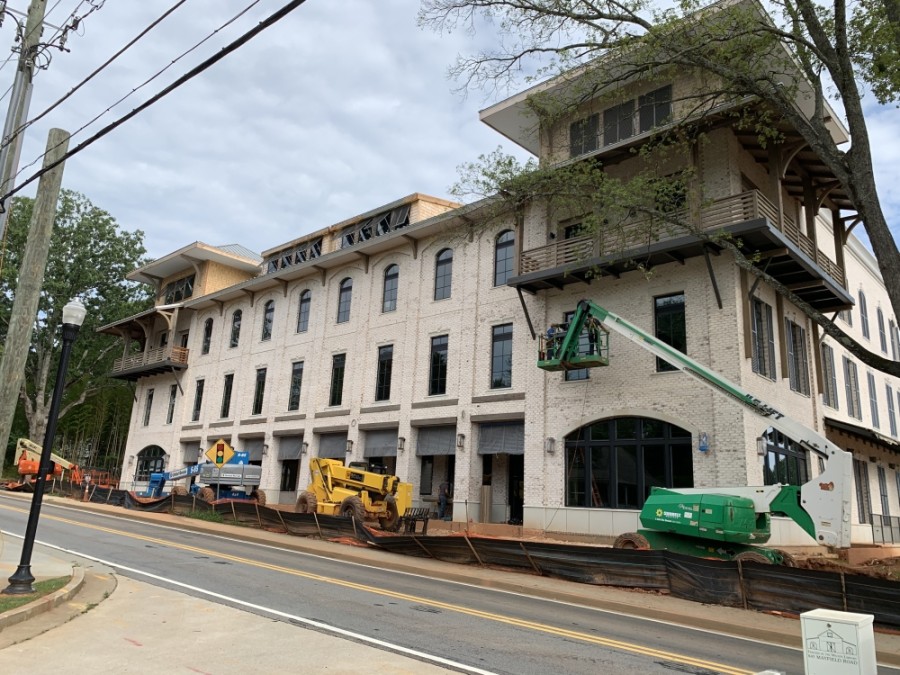 Town Center East

This mixed-use project, under construction on Mayfield Road in downtown Milton across from the Milton Library, consists of street-level retail space with office space on the second and third floors. According to owner John Gaston, 56% of the building was pre-leased as of press time.

Space: 44,000 square feet

Timeline: fall 2019-August 2020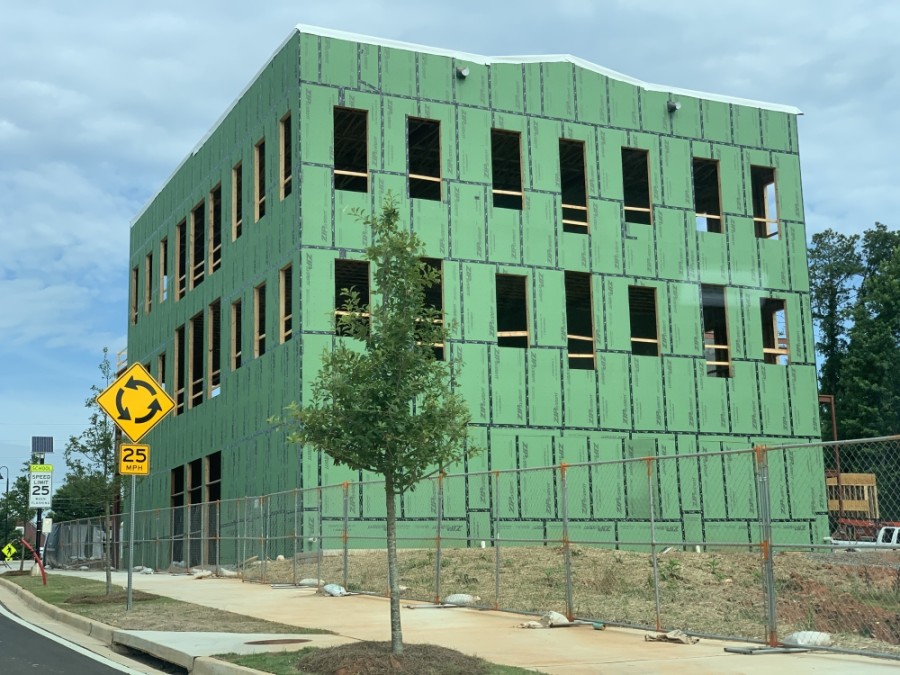 Market District at Crabapple

This high-density, mixed-use development has been under construction in the city of Milton—located on the east side of Birmingham Highway and just south of Crabapple Crossing Elementary School—since early February, and the first three of the project's eight buildings are set to open in the fall after a brief delay in construction in March due to the ongoing COVID-19 pandemic.
"Like everyone, it seemed like the world came to a grinding halt in March, but after we figured out all the implications, our construction got back on track ... and is steadily moving forward," said Brent Beecham, one of the developers of the project. "Truthfully, if you stand on top of our buildings and you look out over the town, you realized just how much changed while most people were sheltering in place."
The project, under construction by Market District Development LLC, includes office and restaurant space, a food hall with a mezzanine bar and 42 condo units, 80% of which are designated for active seniors age 55 and older. The development has a locally owned Starbucks and a jazz club/speakeasy under contract in Buildings 1 and 2, respectively, Beecham said. Retail and office space are still available, as are 15 condo units.
"Though many restaurateurs have had to focus on existing locations, we are now seeing new franchises express interest in our project," Beecham said. "Our chef curator is personal friends with many of the restaurateur chefs we have been working with, so we have no concern that once things have stabilized, we'll see them add new locations or concepts in Market District Crabapple."
Space
: 172,000 square feet (all buildings)
Timeline: February-November (buildings 1 and 2)